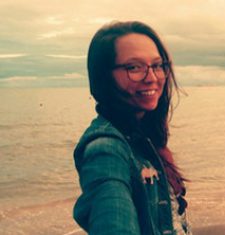 Anna Mayfat
Finance Coordinator
Born in 1988 in "cold" Russia. I studied different fields, from translating to engineering ecology, and succeeded in Pedagogy of Natural Sciences. I am now finishing an International Business Trade degree. I see learning as a constant process and life around me is an endless source.
I believe that there are lots of opportunities to explore new things if you have an open mind and you are not lazy or afraid to take risks and try new things. Since the age of 15, I have been participating in different learning activities, such as outdoor education, non-formal education and volunteering. Of course back then I didn't know all these fancy words, I was just enjoying my teenage years, but it definitely it led me to become a teacher. I was working in a preschool until I realized that I have a travel bug and if I want to successfully feed it, I need to move to Europe.
That is how my Czech chapter began. In "the heart of Europe" I started at a new university, which strengthened my relationship with numbers and my organizational abilities. After moving to a new country I wanted to integrate, and it seemed that volunteering was the best option. This is how I did my internships in an NGO supporting social entrepreneurship, then for another NGO organizing workcamps and another supporting the integration of migrants. I think that people with the same ideas connect and that is how I found IYNF.
For me working with people sharing the same environmental and human values is a big pleasure. As a Financial coordinator I can do a variety of tasks, which I all enjoy: working with numbers, thinking strategically, help with organization of educational activities and learning new inspiring things about an international NGO. And did I mention that I love to travel?
I find nature to be a blast, and really enough being in a new place. I enjoy cooking when I am not in a hurry, so later I can enjoy good food, preferably with friends, good wine and a board game. Looking forward to my IYNF adventure.
I just love this quote: "The stupidest question is the question that has not been asked"