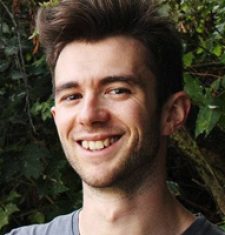 Henrique Gonçalves
Networking Coordinator
Born in July 1986, Portuguese.
Studied art and graduated in architecture. Former EVS volunteer at IYNF.
Growing up in countryside made me passionate and caring for nature. Studying architecture developed my interest in sustainability, community development and problem-solving.
When I was 20 years old, I had my first touch with volunteering. Then I got involved with few initiatives – working with children, nature conservation, organizing cultural activities, fundraising and activism. European Volunteering Service embraced me after I decided to take a step further in the concept of volunteering and challenge myself. Furthermore, I wanted to expand my knowledge in environmental and non-formal education. After a fruitful and inspiring year at the IYNF Secretariat as an EVS volunteer, I got the chance to stay connected with the young Naturefriends as Networking Coordinator, and keep using my creativity, skills and commitment for a great cause.
My biggest passions are: drawing, reading, playing guitar, festivals, concerts, old movies, sports, camping, travelling, forests and parks.
One of my favourite quotes: "Choose your corner, pick away at it carefully, intensely, and to the best of your ability, and that way, you might change the world." (Charles Eames)