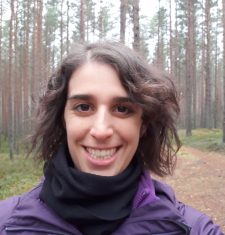 Miriam Candelas
Networking Coordinator
My collaboration with Naturefriends and IYNF started already 5 years ago. Since then, IYNF has been a place to learn, gain confidence and grow. Now, it is time to give back to IYNF at least the same that I took.
I come from Madrid, but I've been living 5 years in France, where I met Naturefriends movement. I have many passions, from hiking, cooking and enjoying time visiting friends to sewing and making my own furniture upcycling materials. I am a creative person with the mind always full of new ideas and projects. I believe in education as a way to empower people, especially using experiential and non-formal education methods. With this new position, I aim at empowering volunteers and participants as well as support our members and partners.
As a quote that fits me, I will mention the motto of IYNF "connect and inspire", which I follow in my daily life.