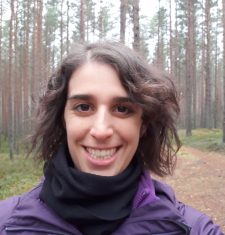 Miriam Candelas
Vice-president
My adventure with IYNF started slowly being e-volunteer, then after attending IYNF trainings, I got hooked on the ideas behind the projects and the values, which are also important for my life, and especially the amazing people working in it.
I am also currently an EVS volunteer in the office in Prague, where I discovered that I wanted to be more involved in IYNF.
I come from Spain, but I met Naturefriends movement in France in 2014, when I was looking for a hiking group. I studied biology first in Madrid, then in France, where I specialised in Neurosciences.
I never remember quotes, but I guess if there is one I try to follow in my life is this one: 'Be the change you want to see in the world' – Mohandas Gandhi.