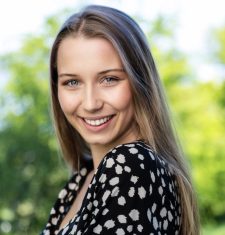 Amalie Bjørnsen
Intern
Dear Naturefriends,
My name is Amalie. I'm a Norwegian political sciences student studying at Sciences Po Paris and recently joined the International Young Naturefriends team as an intern in May 2022.
Growing up in Norway, where we say we are born with skis on our legs, nature is a huge part of our lives and identity. Seeing the changes in the climate in my hometown sparked my passion for climate change. The fact that nature and sustainability are some of the organization's core values was a great motivation to join the team.
My academic background is quite international. I went on my first exchange in Spain when I was 17 years old and found my interest in learning new languages. I'm currently finishing my Erasmus exchange in Paris, where my focus has been environmental politics.
I've been looking for opportunities to work for a company that supports the same values as mine. With their central values: solidarity, peace, internationalism, self-improvement, and nature, I think the IYNF is a perfect match. I´m also looking forward to meeting new people through our upcoming event in Romania!