Call for Participants
Do you know the differences between migration and mobility? What does the word 'Refugees' mean for you?
Discover and learn how to tackle the reality of migration. Join the IYNF's seminar 'GET ON BOARD' and become part of the solution!
IYNF through "Border-free solidarity"
Today's Europe is facing many challenges that have a direct effect on youth and on our members.
As an organization with strong roots in the promotion of cultural understanding, peace and intercultural dialogue between young people, IYNF
is concerned
with the current migration-related crisis in Europe
.
Thus, for 2017 we chose "border-free solidarity" as the topic of the year and also the topic of our first international activity "GET ON BOARD"
.
With this topic, we want to encourage a critical reflection on the so-called 'migration crisis' and make young people realize the importance of their role in it
.
"Get on Board"
Border-free means without limits, it means there is no fence between our cooperation, not on any level
.
It shows that even though there can be religious, cultural, linguistic, geographical, educational, financial and political barriers, it does not have to mean that we cannot cooperate together, help each other and learn from each other
.
Recent developments on the European continent with regards to war-related migration, the escalating violence of radical religious groups and the resulting growing racist and xenophobic attitudes by part of the European population, raise a lot of new challenges and questions
.
Throughout
"GET ON BOARD
" will raise awareness on this issue, build capacities for working with diversity matters and equip participants with practical tools and non-formal education methods that they can use to tackle questions related to intercultural dialogue, equality, and social justice
.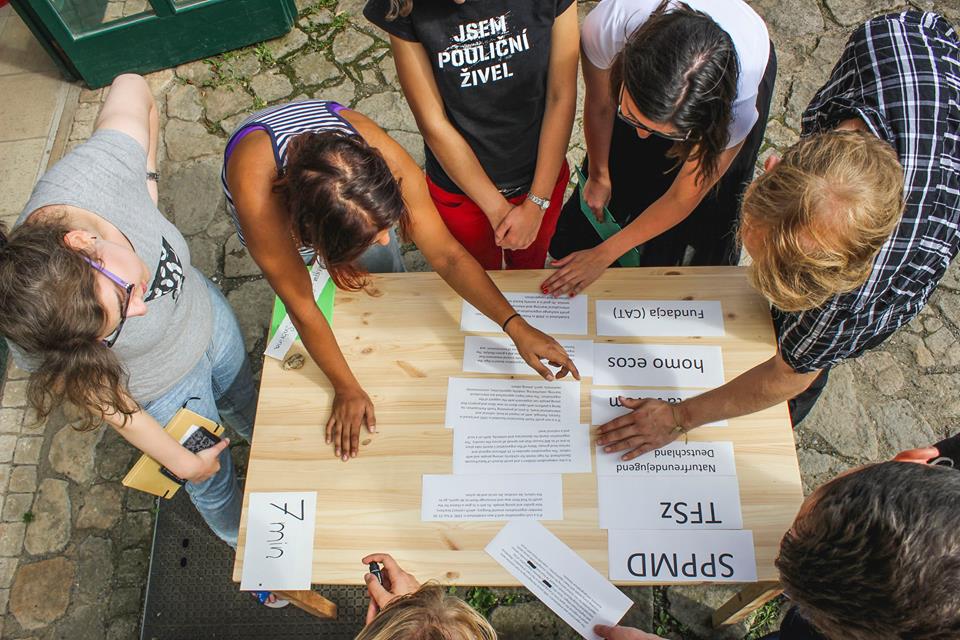 After this activity you will be able to:
Discover the reality of the refugees in different countries;
Apprehend the so-called 'migration crisis' in Europe;
Understand the deep meaning of the international cooperation;
Use practical tools and non-formal education methods for facing questions related to intercultural dialogue, equality, and social justice;
---
Practical info:
This activity is open to representatives of IYNF Member and Partner organizations, volunteers and e-volunteers. We also welcome representatives of other youth organizations that share the values of IYNF and are willing to be engaged within the IYNF network. Previous involvement in IYNF and experience in the topics of the project are an advantage.
Date and Place: 19-24 June, Balatonszemes, Hungary
Costs:
No participation fee.
Food and accommodation are 100% covered.
At least 60% of travel costs will be reimbursed.**
Participation rules:
IYNF expects you to choose the most sustainable way of transportation, e.g. only 2ndclass/economy class tickets can be reimbursed. For flights and traveling by car prior approval of the Secretariat will be needed.
Participants are expected to be present at least 80% of the working time. If you are not able to fulfill this condition, please discuss it with the Secretariat prior to your application. Violation of this rule might result in IYNF not being able to reimburse your travel costs.
How to apply: Please fill in and submit this application form, until 17 April 23:59 CET.
Results: all the selected participants will be informed via e-mail by 20 April.
Eligible countries: Council of Europe member states.
*If you have any questions, please write to the coordinator of the project, Henrique Goncalves (henrique@iynf.org)
**IYNF promotes the inclusion of young people with fewer opportunities in society as well as in our activities. We created a 'solidarity fund' to support participants who cannot pay the travel costs upfront or cover the remaining 40% of their total costs. You can request the support from our 'solidarity fund' in the application from.

This activity is kindly supported by the European Youth Foundation Programme of the Council of Europe