All detailed info can be found here: INFOSHEET
WHY WE GO TO PARIS?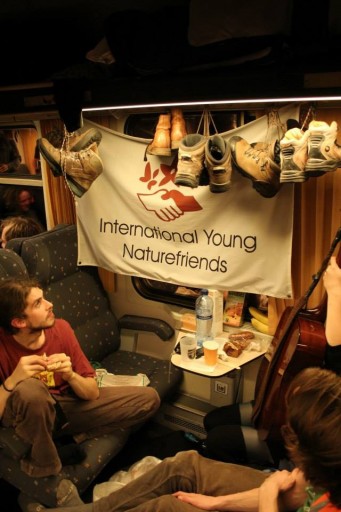 This year the 21st Conference Of the Parties (COP21) organized by the UNFCCC takes place in Paris from 30 November until 11 December. During those two weeks; negotiators, politicians, lobbyists, scientists human & environmental rights organizations and national representatives from all the corners of the world come together to discuss the 21nd attempt to create a global agreement on the approach towards climate change. It is expected that the outcome of the COP21 will be an agreement that replaces the Kyoto-protocol and will be implemented from 2020. However, IYNF & YEE expect an agreement that does not represents the urgency of the global challenge we are already facing. We hope that we are wrong.
IYNF & YEE organize a bus from Prague to Paris to take part in the Climate March on 29 November, right before the official negotiations take place. Our main aim is to provide the possibility to go for interested people, Naturefriends, activists and whoever finds it important to attend the demonstration. We want to be present in Paris to demand an international legally binding socially just climate agreement that encourages nations to change the direction towards a more sustainable future.  Together with other youth organizations we have created our demands for the COP21. The European Youth Forum will lobby within the UNFCCC negotiations to advocate for these demands, once their members have approved them.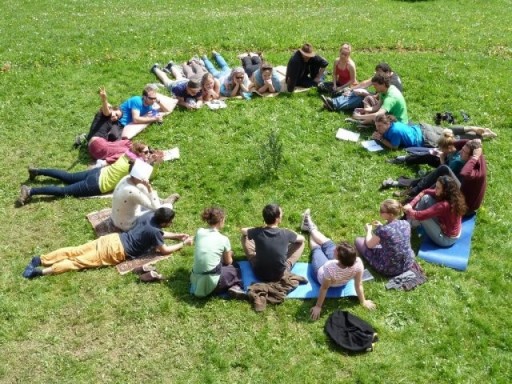 We want to be in Paris to join the mass manifestation and show the world that we care for our planet and its inhabitants. We are convinced – as shown in history – that a demonstration attended by a lot of people can have a strong impact and put political pressure on the ones who are responsible for the creation and finalization of the climate agreement.
Although we value the participation in the demonstration in Paris a lot, we also see this weekend as the perfect opportunity to bring people from all over Europe together who care about our environment and are motivated to create and take part in activities that reflects the need to build a sustainable future. One of the main aims of IYNF is to build a network of people from all over Europe that share the values of solidarity, justice, democracy, sustainability and love and care for nature. IYNF exist with the mission to educate young people from all over Europe and provide activities that represent our Naturefriendly values. The aim of YEE is to encourage youth to be involved in environmental protection and to provide a platform where these organisations can work together.If this is the first time you come in contact with our movements, then we are glad to announce: 'Welcome on board'!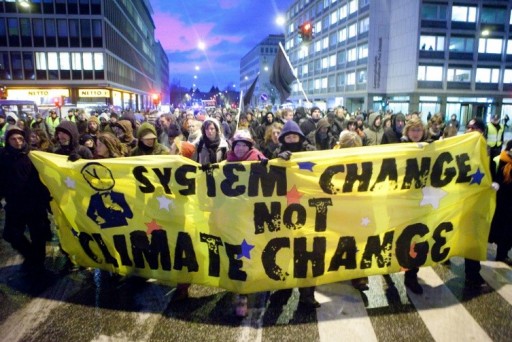 THE PROGRAM
Because we will be together with 60 people for 4 days, we would like to invite you to mingle as much as possible and enlarge your personal networks. Therefor we have created a couple of activities to get to know each other during our trip to Paris, expect the unexpected!
Friday 27/11'MEET & GREET'

We will meet 18h30 at Benevino in Prague
At 19h30 we'll have a Potluck
At 22h we'll go to Florence Bus Station
23h – Off to Paris with the CLIMATE BUS!

Saturday 28/11'PREPARE YOURSELF'    

Very early in the morning at 05h we'll stop in Frankfurt, Germany
Around 9-10h there will be a speed date on the bus
At 11h we arrive in Lichtervelde, Belgium
From 11h – 13h there will be brunch
At 14h – 18h30 we start with different workshops
18h30 – 20h dinner
20h – 22h short but powerful Party!
22h – … Campfire & sleeping time

Sunday 29/11'SYSTEM CHANGE, NOT CLIMATE CHANGE!'  

At 6h30 in the morning we go to Paris
10h30 we arrive in Paris
At 12h we join the Climate March
After the Climate March there is free time to explore Paris
At midnight 24h we gather again
00h30 we leave with the Climate Bus

Monday 30/11

'THE WAY BACK – THE WAY FORWARD'

 

 

Around 4h we arrive in Brussels
Around 10h we arrive in Frankfurt
Around 15h we arrive in Prague.

 
HOW DO I REGISTER?
You can register for the Climate Bus here. Registration is open until 25 November.
Be Aware! Registration is open until 25 November. By filling in the Climate Bus Registration Form you are only reserving a place on the bus. This is not enough to ensure your full participation!
How does it work?
1) Please fill in the questions below.
2) After registering you will get an email with a personal code, from the moment you received an email you have exactly 3 days to pay 85€ or 2300 CZK on our Bank account to ensure your participation. Please do this as fast as possible. Write your name (if the bank account is not yours) or the personal code in the comments.
If you're joining from Frankfurt and you have additional questions, write to tilops@mailbox.org
If you're joining from Prague or Lichtervelde and have extra questions, mail to thomas@iynf.org
– For Czech people paying in Czech Koruna our bank account is:
198298737/0300 (for transfers within the Czech Republic only) or IBAN: CZ81 0300 0000 0001 9829 8737, SWIFT: CEKO CZ PP
– For others paying in Euro our bank account details are:
IBAN: AT55 1400 0040 1088 8161, BIC/SWIFT: BAWAATWW, account holder: Naturfreundejugend Internationale
4) Please send us a print screen of your payment, so we know that we can expect your money on our bank account soon.
5) Once we have received the 85€ with your name or your personal code, you will get an email with the full confirmation of your participation with the Climate Bus! Congratulations, you're now officially going to Paris!
Bring some friends! There is still a lot of space on the bus!
By attending the Climate Bus you support Forest Protection in Brazil: http://www.climatepartner.com/portfolio/1023_en.pdf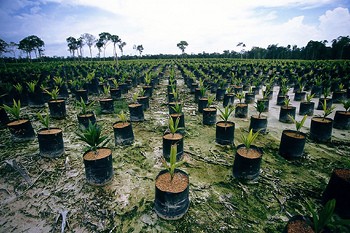 For questions, mail thomas@iynf.org
See you in Paris!