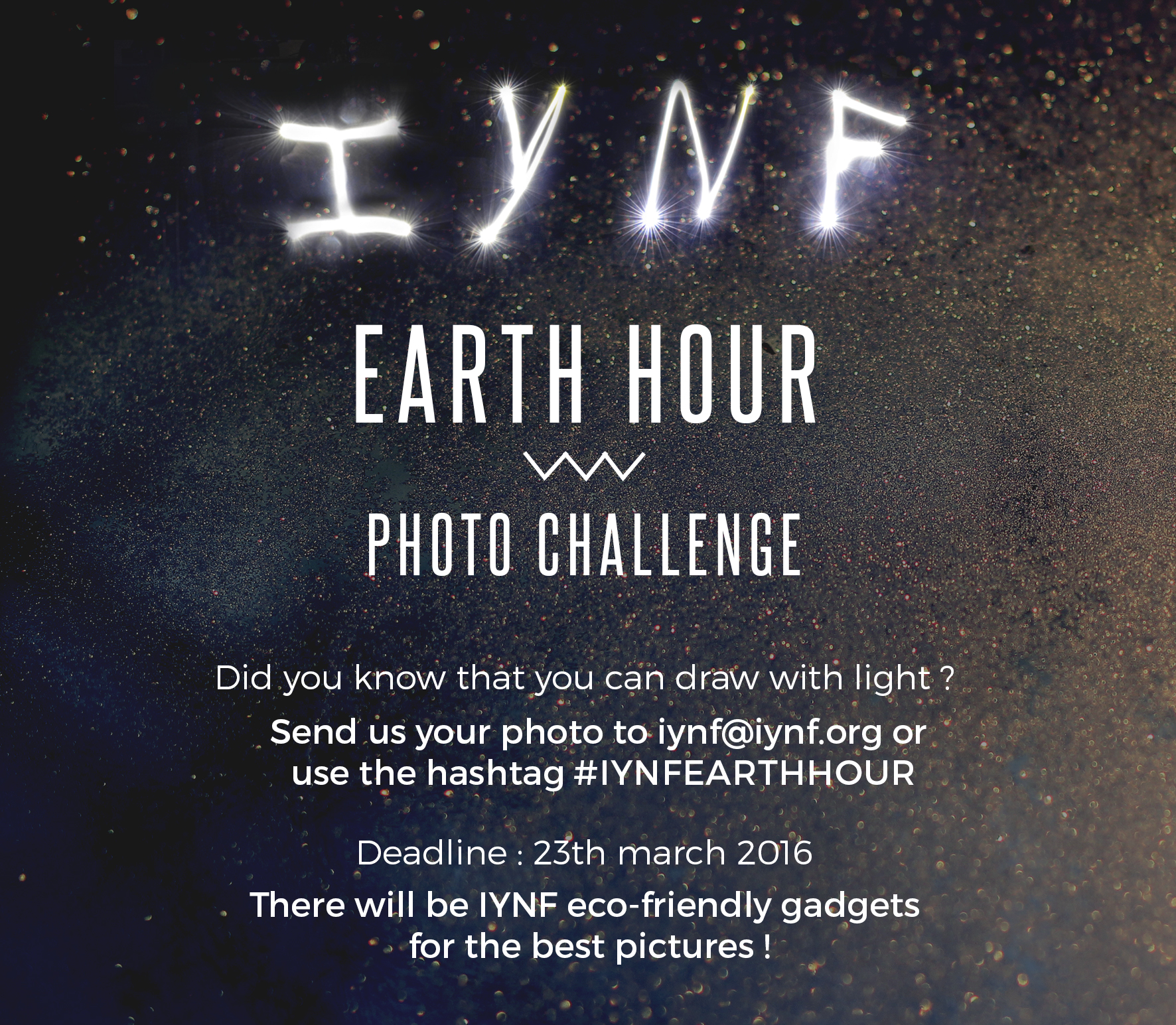 The 10th annual Earth Hour takes place at 8:30 p.m. local time on Saturday, March 19, 2016. Six continents, over 170 countries, and 24 time zones will be united as a global community, making our voices heard through individual action.
Turn off as much power as you can and focus on your commitment to climate action for the rest of this year
---
Did you know that you can draw with light?
To raise awareness IYNF will be doing a photo challenge ! So turn OFF your lights indoors, or go outside,  turn ON flashlights and take some photos to spread awareness surrounding earth hour !
Send your photos to iynf@iynf.org or use the hashtag #IYNFEARTHHOUR.
There will be IYNF eco-friendly gadgets for the best pictures !
How to make a light painting : https://www.youtube.com/watch?v=5QWuwVziyhk