Hi there, I'm back again with another article about Green Travelling :)
Last time I already gave you an idea of what sustainability in Tourism means and what you can do to make your holidays greener. Now I would like to explain a little further what to keep in mind when choosing your accommodation and give you some concrete tips.
Have fun reading!
Sabrina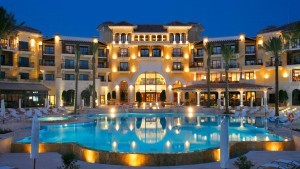 You don't know yet where to spend your next holidays? Or maybe you already know the destination but you are still wondering about where to stay?
Then maybe you would be interested in some advice for the choice of your accommodation.
As mentioned in the last article (link), travelling is a great experience but it can also have a huge impact on natural, social and economic environment.
Did you know, for example, that the consumption of water in a luxury hotel lies by 600 l per person per day? This is almost five times the water consumption of a German citizen per day!
Furthermore big hotel complexes lead to the sealing of huge natural areas and hereby destroy the habitat of many plants and animals.
And you for sure also know the single packaged marmalade and Nutella portions, hotels like to offer to their guests. Together with plastic wrapped soaps, other hygienic items and merchandise material this means enormous amounts of plastic that – let's be honest – wouldn't be necessary!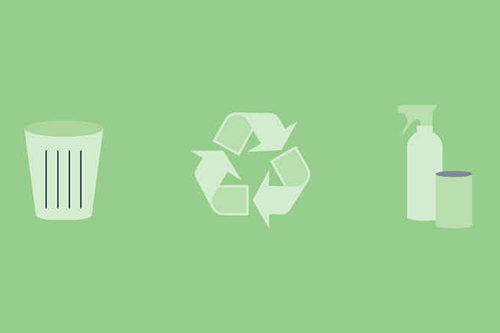 These and many more facts are good reasons to think about how to reduce this negative influence and instead support natural and cultural conservation.
So where to go?
It always depends on the destination where you want to go, the budget you want to spend and the standards you expect. But don't worry, choosing sustainability for your holiday doesn't necessarily mean that you have to spend a fortune! On the contrary, one of the most sustainable forms of accommodation is definitely at your friend's home.
Or if you are going to a completely new place, have you ever tried couchsurfing? On couchsurfing.com you can connect with new people from all over the world who can offer you a place to sleep in their homes. The platform works on a basis of trust and exchange, so be sure you feel safe about the person you are going to stay with, chat before and exchange personal details. But actually most people are really nice and you get a great chance to make new friends and get to know new places from a local's point of view, including many insider tips! In exchange you can offer your cooking skills, bring something from your hometown or just share your company.
However, if you are travelling with a group, your partner or just don't want to stay at another person's place, another low-budget possibility is the stay in a Naturefriends House. You can find a list of them here. Furthermore there are also coming up several hostels following sustainability guidelines. You can find a list of the most eco-friendly hostels worldwide here.
For those who would like to spend a more luxurious vacation in an exotic destination eco-lodges and agro-tourisms might be the right place to go.
A good example is the Milia agro-tourism in Western Crete, Greece, offering comfortable accommodation in restructured original cottages, healthy and seasonal as well as locally produced food in their restaurant and different guided activities in the surroundings.
The Creativhotel Luise in Germany on the other hand offers the comfort of a family led hotel in the town of Erlangen, Franconia, following strict principles of sustainability and climate-neutrality. A night in this hotel has an environmental footprint of only 10.24 kg of CO2 per person, while an average 3-star-hotel produces 35 kg of CO2 per person per night! The whole concept is made to guarantee ecological, social and economic sustainability, supporting local business and fair wages for their employees.
A more exotic destination and interesting accommodation could be the eco-lodge Chepu Adventures in Chile. The small family run lodge is certified by several eco-labels and are following strict guidelines in terms of sustainability. But it is not (only) a normal hotel. You can also take part in several cool activities like kayaking at dawn, bird and mammal watching, hiking and a cultural trip into the neighbourhoods. For the participants in the kayak tours it is also possible to stay in the simple but therefore cheaper and however comfortable dormitories.
These are only a few ideas for environmentally friendly accommodations. There are plenty more and they certainly don't have to cost a fortune! It is worth looking for it and some orientations can be eco-labels like Green Globe, Green Key, Tour Cert (CSR) and Viabono (Germany). Be careful however, not all certificates and green slogans really guarantee sustainability. If you're not sure, have a look at the criteria, certified companies have to fulfil. You should find them online.
And last but not least, reflect your own behaviour during vacation: Do you really need a longer shower than at home? If you are going to the sea, do you still need a swimming pool? Many hotels already follow the code of washing only the towels you put on the floor, so think twice whether it is actually necessary. You probably won't stay much time in your room so whenever you are out, turn of the air conditioning/heating and of course the light! These and other little thoughts can already help you to reduce your impact on the environment during your holidays.