« Together we can make a change ». Under the banner of a single slogan, the voice of more than 7,000 young people has been the soundtrack of the 2nd edition of the European Youth Event. In the pursuit of transparency – symbolically made evident by its architectural structure – the European Parliament of Strasburg, Friday 20th and Saturday 21st of May, opened its doors to Europe.
Young people joined together, in spite of the geographical and cultural background, faced the most pressing issues that are involving our modernity.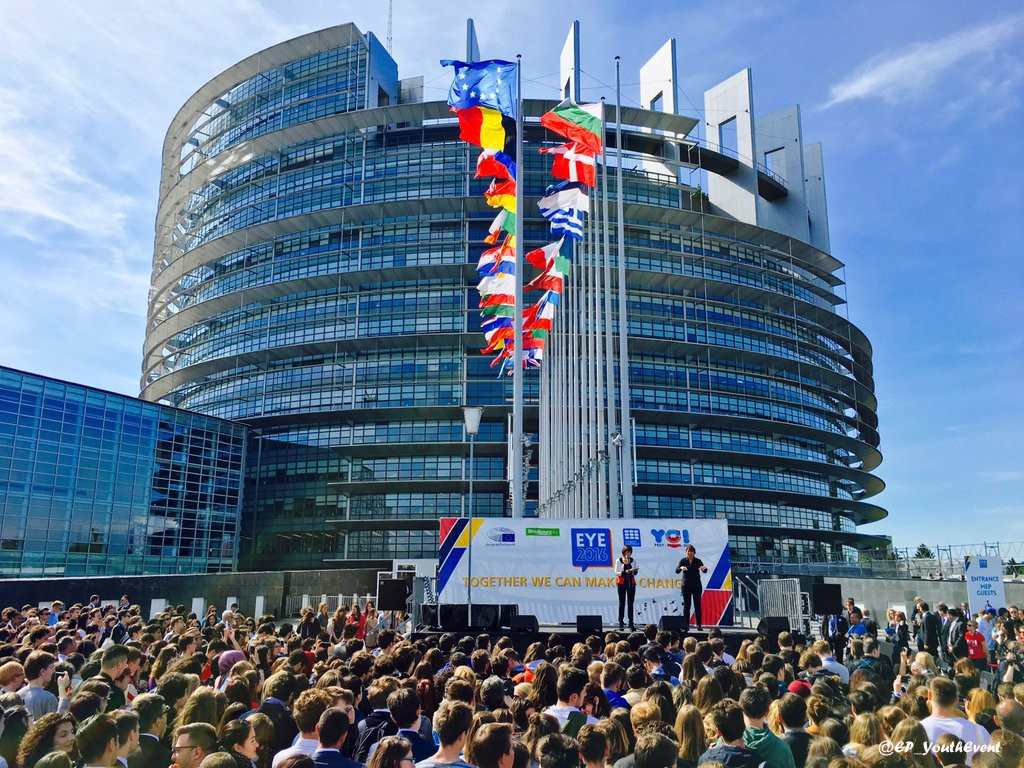 Several were the topics discussed: youth unemployment, climate change, religious fundamentalism, human rights, refugees' issue, sustainability, activism, intercultural dialogue, disability, innovation, new technologies, trade and cultural policies.
Under the spotlight of social media the enthusiastic atmosphere of the event didn't hesitate to converge on the web by means of hashtags shootings.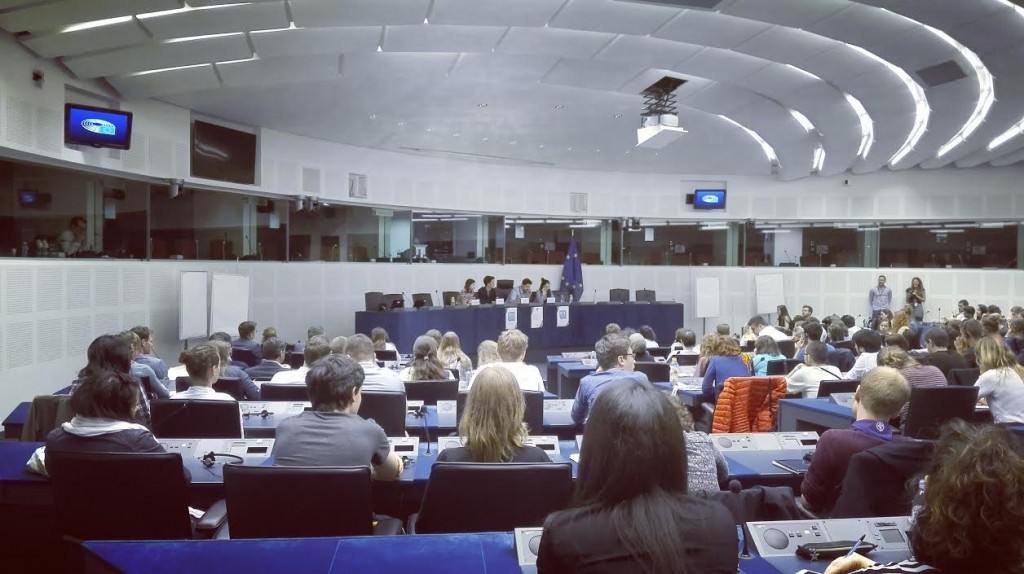 EYE 2016 has been characterized by concerts, workshops, dancing and circus performances, games, educational activities and, among all, by political debates. In this regard, distinguished members of the European parliament and special guests did not elude the many questions addressed by young participants.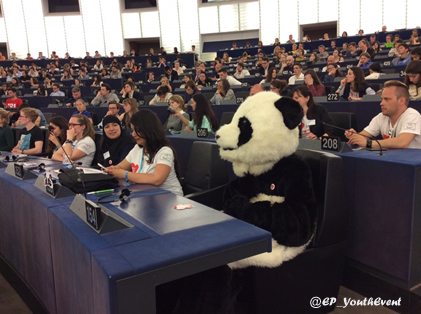 Indisputably the personalities that attended the event were heterogeneous: by the heroic figure of Denis Mukwege, Congolese gynaecologist protagonist of the struggle for women's rights, till the histrionic figure of the Panda, mascot of the #NoHateSpeech Movement.  Ontologically distant, both are symbols of contemporary activism.
Echoing the motto "make a change" also IYNF, supported by 31 Naturefriends of different cultural background, made its voice heard promoting the sustainability "creed".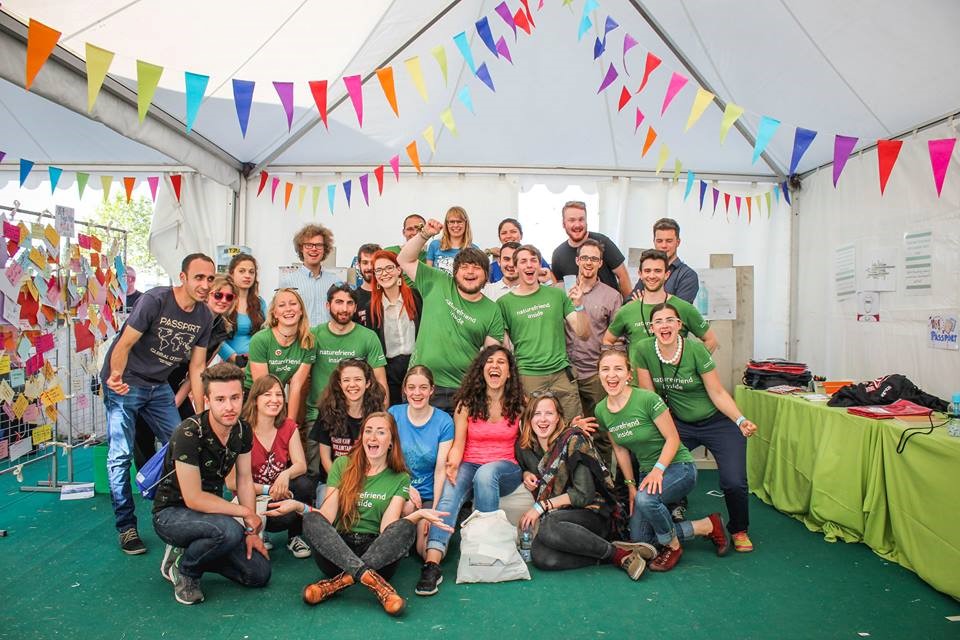 Riding that wave of the activism the over 40 NGO, devoted to the values of respect, solidarity, equality and love and care for nature, took part in the event with a personal stand. In fact, the IYNF team had a very active role in the whole event, namely the workshops about Social Entrepreneurship and Green Marketing; two projects presented in the Entrepreneurial Campfire from the European Youth Award; discussions on TTIP; as well as the Ecomaps project and the Green Events game, which together with the Green Toolbox and several infographics made people aware about sustainable lifestyles.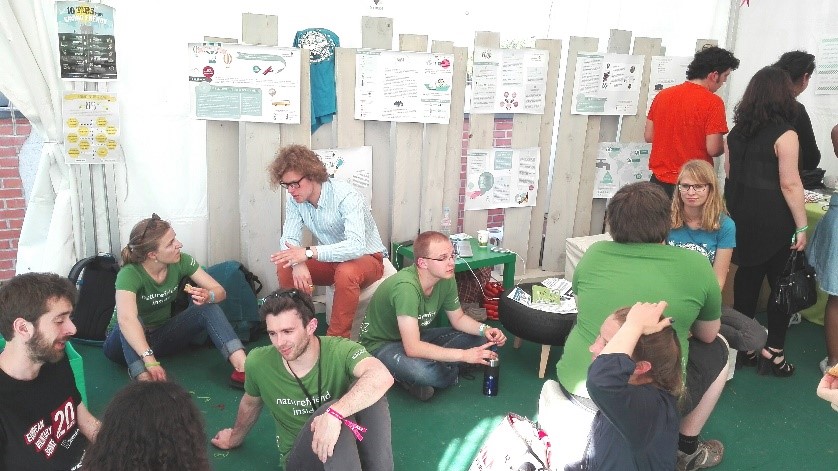 After two intense days – and not before the live musical performance of the Balkan Beat Box – the European Youth Event 2016 closed down.  Ultimately it was a manifestation characterized by the strong participation. The alternation of questions, answers, opinions, controversies, sharing, reflections gave rise to a concrete example of fruitful democracy.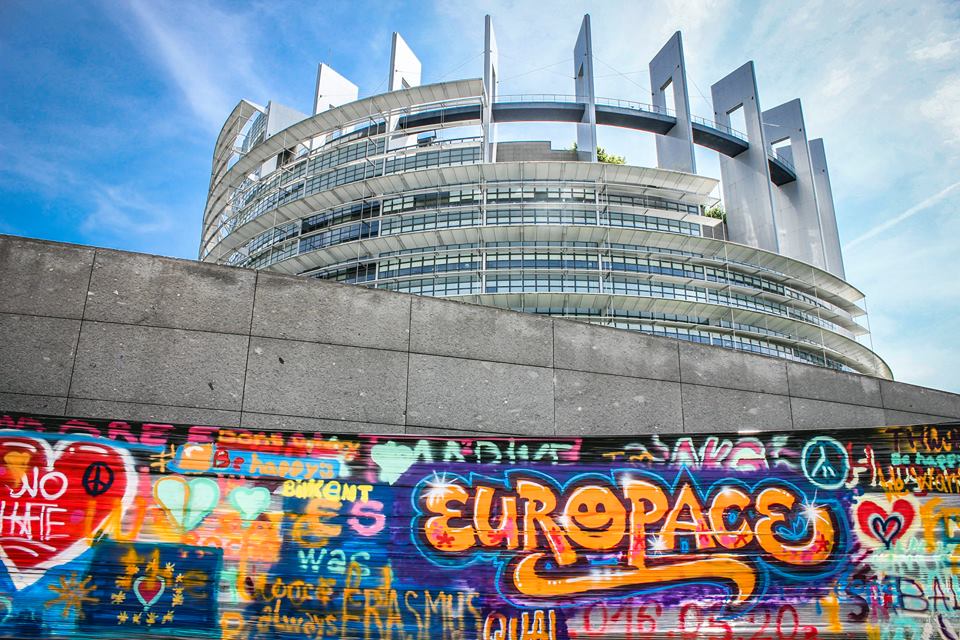 "Speak up, don't shut up" it has been one of the reminder that the European Parliament Vice president Urlike Lunacek addressed to youth. At the end of it all, it remains indelible the mixed sound of the different languages, made harmonious by the universal desire to partake at the European society.
Andrea Nicoletti