IYNF and Hungarian Naturefriends had the chance to join the NGO island in one of the biggest music festivals in Europe!.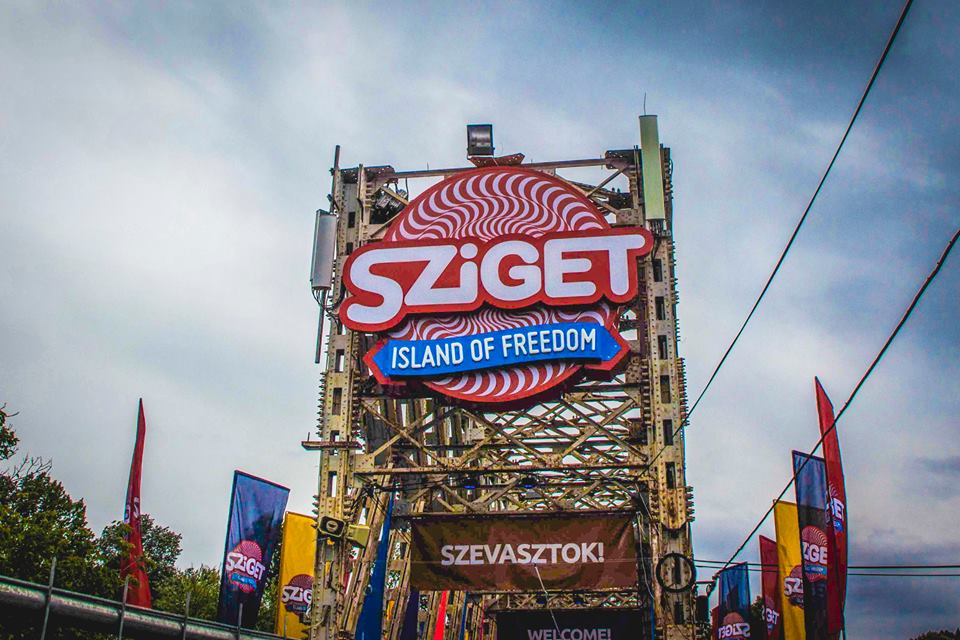 Sziget Festival is a unique event of its kind, open to all art and music, a meeting point of cultures and diverse trends such as pop, rock, metal, hip hop, blues, reggae, African, world music, folk, electronic, jazz, classical and every other sound experimentation.
Among the famous artists who attended the show there were Rihanna, Muse, Sigur Rós, David Guetta, Manu Chao La Ventura, The Chemical Brothers, Noe Gallagher's High Flying Birds, Die Antwoord and many others.
However, to counterbalance the paradisiacal ambience of the event, his overflowing colors and remarkable sounds, the shadows of the environmental impact due to it.
Despite the natural frame of the Island the international range of the event and its huge popularity cause significant effects on the environment. Water consumption, excessive amount of rubbish, soil and river pollution, compression of the floor due to the number of visitors, stages and caterings facilities, pollution due to the use of mobile toilets, waste of food are just some of the wrong notes.
How to encourage sustainable behavior of the people?  How to make Sziget festival "greener"?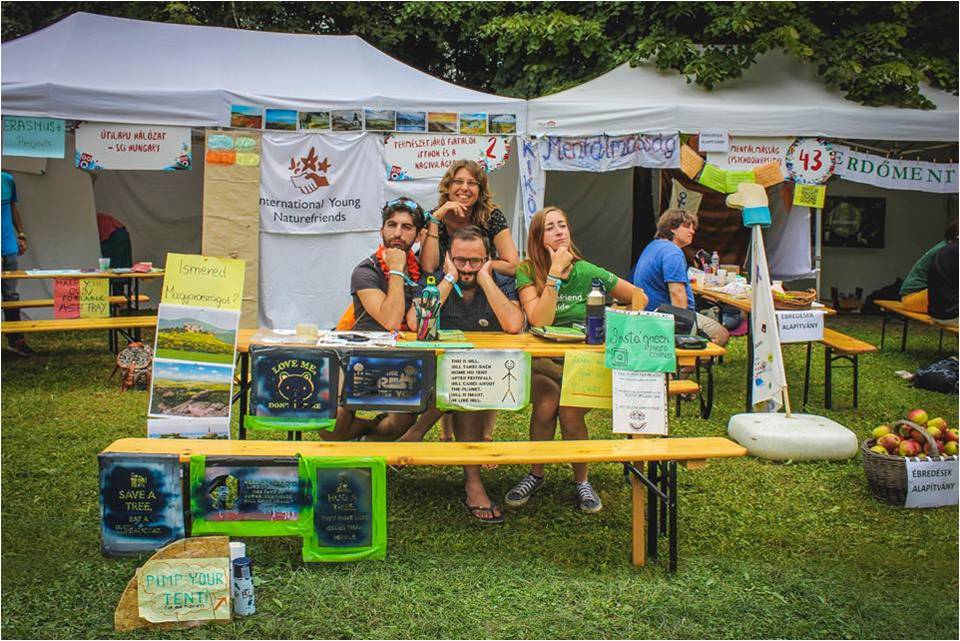 Pursuing these question marks The Naturefriends Hungary (TFSz) and IYNF take part to the event organized many activities and workshops by promoting sustainable behaviors among the festival-goers.
The green color stands for values of love and care for nature, direct environmental experience, sustainability and environmental education.
"How to contribute to make the world "greener"?" That was the question posed to festival-goers.
In the title "Pimp your tent" the "Sziget's inhabitants" will be solicited to make attractive their own tent through spray paint and stencil provided. This activity aimed to raise awareness about the waste phenomenon avoiding the abandonment of the personal tent.
An Instagram contest called attention on the "green" surrounding. Originality and creativeness put at the service of "Mother Nature".
Closely related a body paintings sessions, interviews, workshops and a proactive stand available all day supported the "naturefriends" concerns.
Definitely, on the stage of the "Island of Freedom", under the soundtrack of international music, INYF and TFSz encouraged creativity and awareness like a "green highway" to enjoyment.