Last week Marzia, our intern, and Milan, one of our volunteers, visited Prešov to set up and attend the exhibition "Borderland" at Wave- center of alternative culture in Prešov.
The idea of this exhibition was born in Macedonia. Given the difficult situation of the refugees there, Tara Kalaputi, Jasmin Redzepi, Ivana Chaloska, who are involved in the Macedonian NGO LEGIS, were encouraged to create an interactive exhibition about the issues of refugees. After the Balkan route was closed, the refugees in Macedonia weren't allowed to either go to or leave from Macedonia. This country was surrounded by borders and therefore it is a borderland. The refugees there were living in some camps, supported by some volunteers. They had no chance to establish a new livelihood.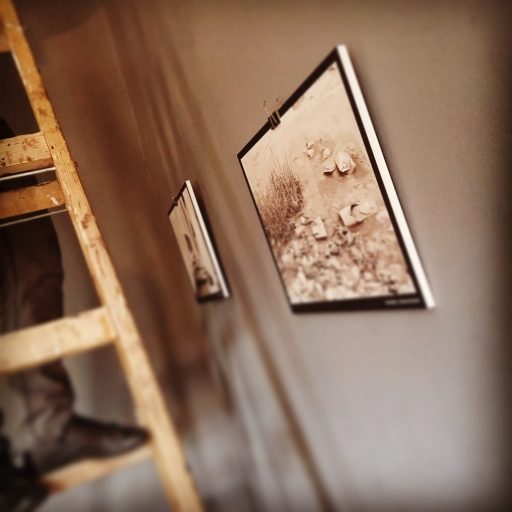 Encouraged photographers, such as Nake Batev, Borce Popovski, Robert Atanasovski, Ivana Chaloska herself, and the drawer Shergo Musa, who is a Syrian Refugee, made some stunning artworks about that miserable situation. It is about looking at the refugee crisis from another perspective. How are they feeling? What is home? And how does it feel to be expulsed from home? How can I deal with this challenge to be displaced? What do I need? What do I desire?
This interactive way of questioning things makes the visitors realize that there are basic human needs and rights everyone should receive. Also there are so many factors causing the migration you cannot clarify, that it is not about blaming someone for the refugee crisis, but to understand that it is necessary to help the people and integrate because it is inhumane to make such a miserable situation even worse. Thinking about the past, also everyone should realize that there are many causes for migration and that it doesn't mean something bad. It's the opposite. Integrating migrants can create more potential to develop and strengthen the economy.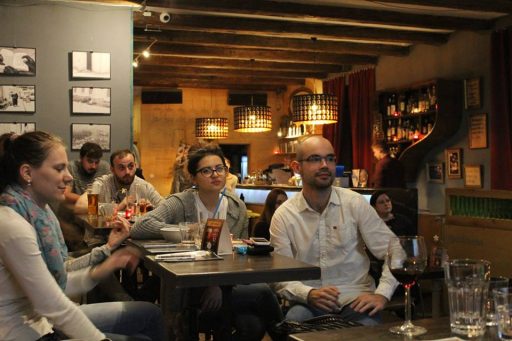 Anyway, these moving artworks make you think about the situation not only in a rational but also in an emotional way and this is necessary. Because refugees are no goods, but human being, who have to be well treated and taken care of. Furthermore we do not only have to take care of them but care about them and therefore it is important to think about this situation emotionally and with compassion.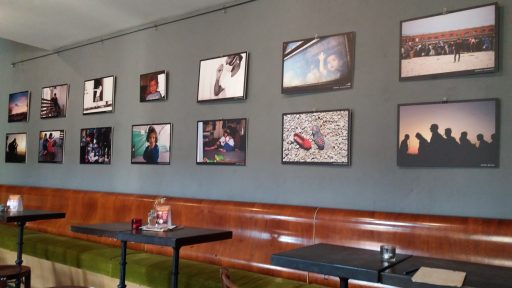 After the exhibition took place in Macedonia, it was spread to Prague by IYNF and now we were sharing it with the University of Presov to spread the idea. Katarina Komenska, a Professor of the University, organized together with Wave, the Faculty of Arts (University of Prešov, Slovakia) and the UNESCO chair in Bioethics the exhibition and invited us to come and bring the artworks. The exhibition was opened by Prof. Vasil Gluchman, the Dean of the Faculty of Arts University Prešov and also director of the UNESCO Chair in Bioethics, and then the opening continued with a lecture from Dr. Gabriela Mikulášková about the issues of traumas caused by migration and she presented other psychological aspects of forced migration. She is working at the Institute of Psychology at the University Prešov and is also a member of MOST Committee by UNESCO Slovakia. The exhibition will take place till the 17th of May at Wave and we hope that this inspiring exhibition will be spread somewhere else very soon to increase the attention about this topic.