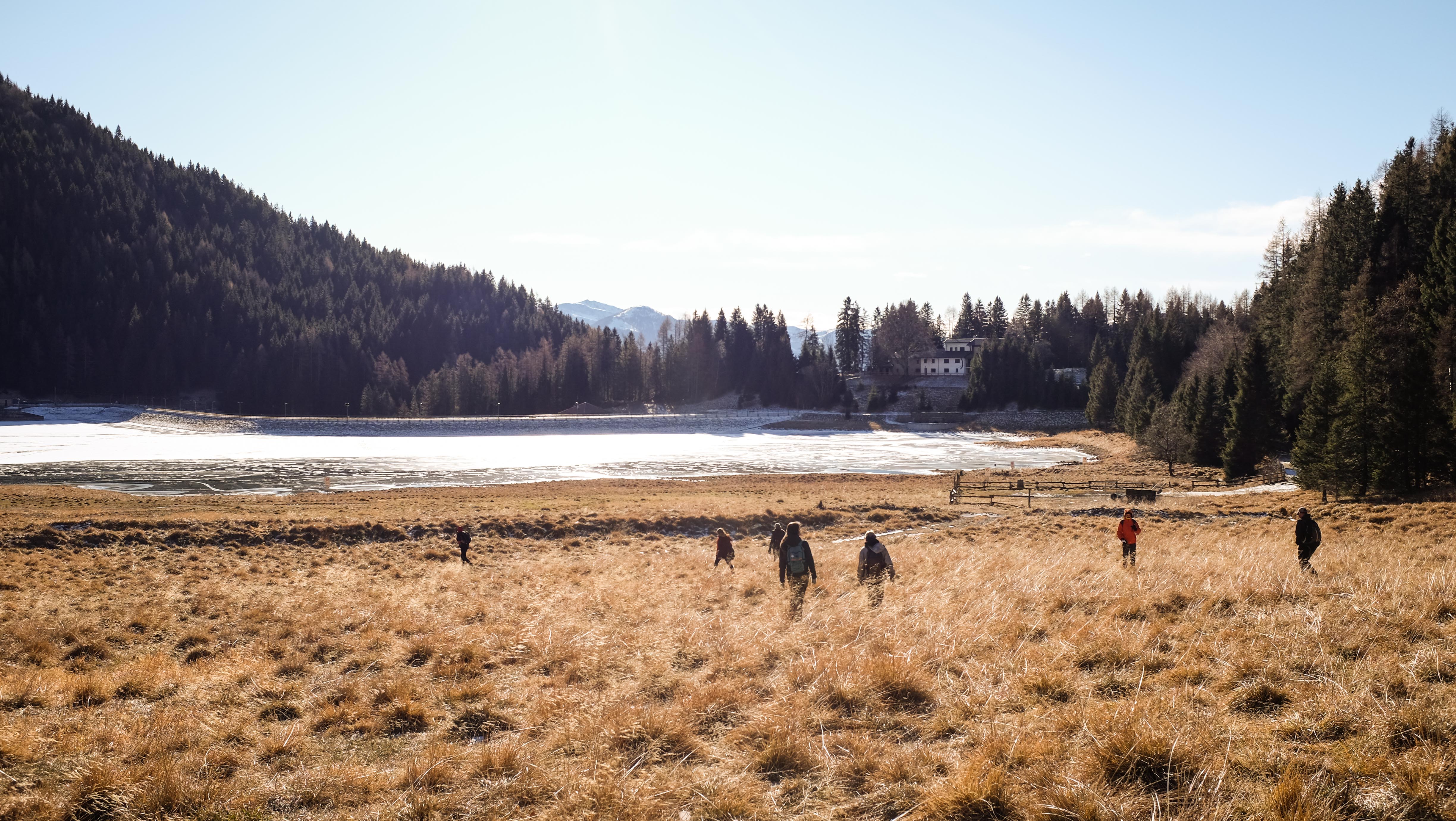 Gian-giò is the young Italian Naturefriends group founded in 2013. The topic of their third national meeting, entitled "Borderless, like nature", was chosen based on the experience of some of the Gian-giò members with IYNF's topic of the year 2017, "Border-free Solidarity!".
Between the 7th and 10th of December, a group of 20 young Naturefriends members gathered in "Casa Arcobaleno" (Rainbow House) in Lozio (province of Brescia in North Italy). The activities focused on solidarity across borders, activism and migration. From the very beginning the focus was on a wholesome understanding of the refugee situation. In fact the uniqueness of this meeting was the direct involvement of young refugees that participated in all of our proposed activities.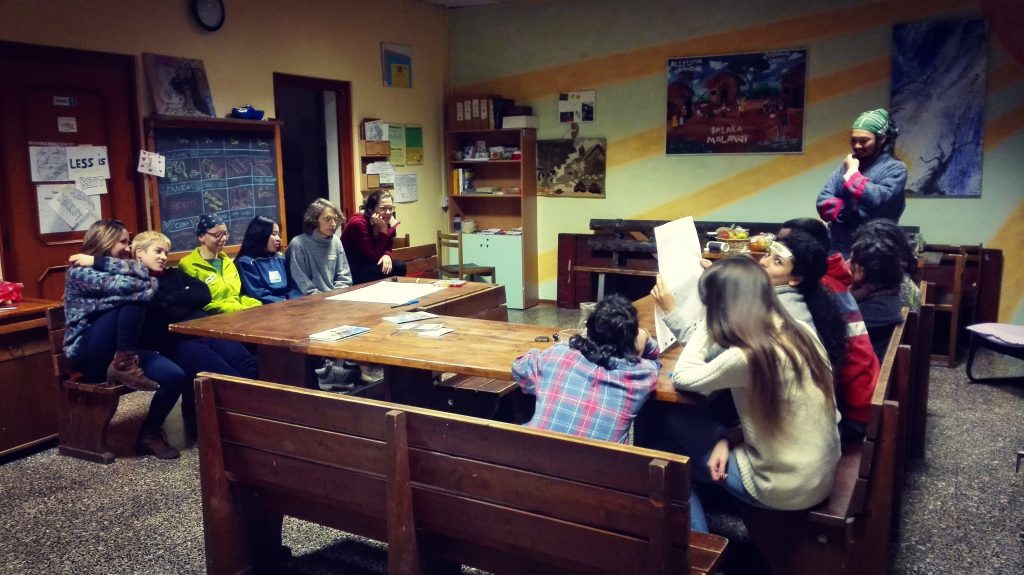 We had the opportunity to interact with these young refugees, and to understand their daily struggles and challenges. Through different workshops and non-formal education activities, we widely discussed and shared our thoughts. Everything was enriched thanks to the different nationalities of the participants: our group was a melting pot of people with many different origins (Italians, Iranians, Japanese, Slovenian, Romanian, Dutch, Vietnamese), in addition to refugees from different African countries. We also had a meeting with Michele Pizio (Italian teacher) and the president Carlo Cominelli, that are members of the cooperative K-pax, which supports refugees with legal issues, and facilitates their integration to society. We rounded off the meeting with mountain excursions through Lozio's village and to the Lova lake.
Everything was self-organized by the group, from the management of cleaning, to the preparation of meals, and dinners were multicultural moments as we could taste specialties prepared by some participants. The three days spent together were very intense and the group's member got very attached to each other. Saying goodbye was difficult for everyone, but for this reason we are sure more than ever that we will meet again very soon.