A Brief overview of Greek Biodiversity
---
As some of you may know, the Young Naturefriends Greece (NFGR) have become an IYNF full member recently. They are more and more active and we are looking forward to our cooperation. One of them is their coordinator Efthymios Rafail Aggelis who is also an IYNF E-volunteer. Rafail and Young Naturefriends Greece have created a website with educative material where you can find presentations, blog posts, and some puzzles (like crosswords, multiple-choice questions, etc.) to test your knowledge.
Here in this first article, he is sharing some information about biodiversity and Greece and NFGR and their actions. This is his introduction to the topic and will be followed by a series of articles focused on different species and so on. We are looking forward to it.
---
A Brief overview of Greek Biodiversity
+Significance +Species +Threats
The theme of the International Day for Biological Diversity (IDB) on 22 May 2020 was "Our solutions are in nature"-

With its rich and different geomorphological characteristics, Greece is a place of high importance for Mediterranean Biodiversity. Maintaining it is therefore an important issue. In this short description, we would like to inform you about some of the species being hosted in the Greek nature habitats, threats but also what action have been made by the Environmental Social Organization Network Naturefriends Greece/ NFGR.
Greece is in a special position in terms of biodiversity, due to its geographical location, diversity of landscapes and wide variety of habitats.
Characterized by extensively rich flora and fauna, and as mentioned before ecosystems there are more than 23,000 species of land and fresh water animals. In Greece, we find 17.8% of animal species of Europe 40% of plant species.
The biological wealth of Greece is justified by:
The geographical location of Greece
The great topographic1 diversity of Greece.
Complex geological and ecological history of Greece
Relatively mild previous human intervention (Unfortunately this tends to change)
1  Topography of an area is the arrangement of it's the natural and artificial physical features
We would like to one of the unique birds found in wetlands
The Aegean gull (Larus audouinii)
Ιs the only gull found exclusively in the Mediterranean sea. At first glance, it looks a lot like a common species of a gull with a white body and gray wings with black tips on them.
However, it is approximately 50cm (a little bit smaller than the common gull), with a red beak and dark legs and in addition, in the air it is thinner.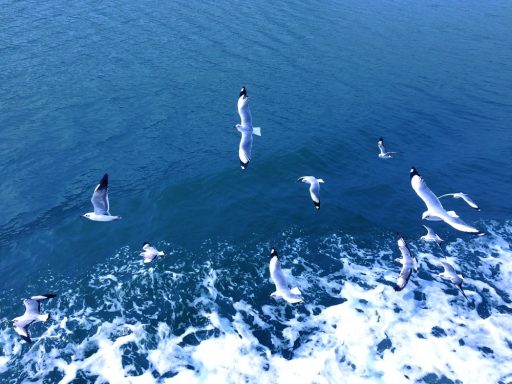 © Muhammad Tarik Saifullah – Gulls
Βrown bear (Ursus arctos)
The two distribution cores of the Brown Bear do not communicate geographically with each other (Pindos and Rodopi) The current brown bear population in Greece has been calculated by the method of genetic identification in a minimum of 500 bears.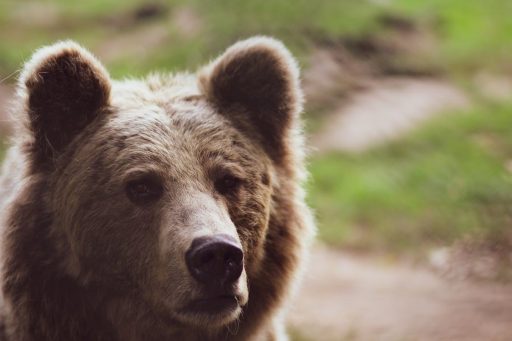 © Steshka Willems – Brown Bear
Many endemic species are limited in geographically remoted places like small islands and are therefore very "sensitive"
In addition, Human innervations tend to increase, with result having a negative impact in species and their habitats.
What about Natrufriends Greece and biodiversity?
The Environmental Social Organization Network Naturefriends Greece has made two interventions on the subject and many posts related to biodiversity.
The Nagoya Protocol (2010) The decade 2011 – 2020 dedicated by the UN to Biodiversity The Biodiversity Landmark Agreement Voted at the Historic Rio Summit (1992) | Amateur botanists and their great contribution to the recording and preservation of Greek Biodiversity. Some of them you can find here (they are in Greek but we live in ear of online translators :) :
http://naturefriends-gr.blogspot.com/2014/12/2010-2011-2020-1992.html
2017 – Let us remember the forgotten decade 2010-2020 for Biodiversity and "bring biodiversity policy at the same level with climate change" – this is the conclusion of COP12 on the Conservation of Migratory Species (CMS) of Wildlife in Manila ( 23 – 28.10.2017) [HERE]
http://naturefriends-gr.blogspot.com/2017/10/2010-2020-cop12-cms-23-28102017.html
http://edozoume.gr/wp-content/uploads/2018/11/factsheet_biodiversity-gr.pdf
http://naturefriends-gr.blogspot.com/2020/05/blog-post.html
https://www.callisto.gr/wildlife/arkoyda
http://naturefriends-gr.blogspot.com/2019/05/to-2020-2010-2020-17-agenda-2030.html