---
The executive members of the NatureFriends Azerbaijan Youth Organization took part in the online summit: Naturefriends for Climate Justice.
---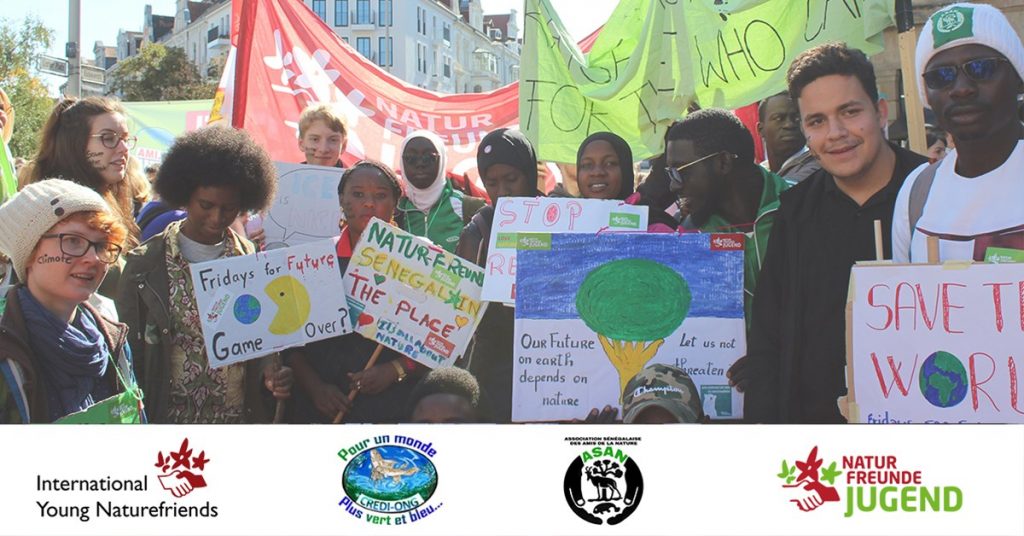 The executive members of the NatureFriends Azerbaijan Youth Organization (YO) took part in an online summit on "Naturefriends for Climate Justice" attended by more than 50 young people from all over the world.
The executive members of the Naturefriends Azerbaijan YO Rovshan Allahverdiyev, Ayan Shamchiyeva, Orkhan Najiyev and Khadija Aliyeva attended in the discussions of the summit workshops on "Justice and Responsibility", "Advocating for sustainability", "Education", and "Cooperation and Partnerships".
The summit was co-organized by the International Young Naturefriends, Naturfreundejugend Deutschlands, Naturefriends UGB (Senegal) and the Regional Research and Education Center for Integrated Development (CREDI-ONG) (Benin) in the frame of the project "Youth perspective on climate justice in the EU-Africa relations". The project is part of the "EU Presidency Project 2020-2022 – Towards an open, fair and sustainable Europe in the world" which is funded by the European Union and implemented by the Association of German Development and Humanitarian Aid NGOs (VENRO), the Portuguese Non-Governmental Development Organizations Platform (Plataforma Portuguesa das ONGD) the Slovenian NGO Platform for Development, Global Education and Humanitarian Aid (SLOGA), and the European NGO confederation of relief and development (CONCORD).
The concrete demands on the relevant topic and the steps to be taken to implement them were discussed in the summit. The summit was held in English and French.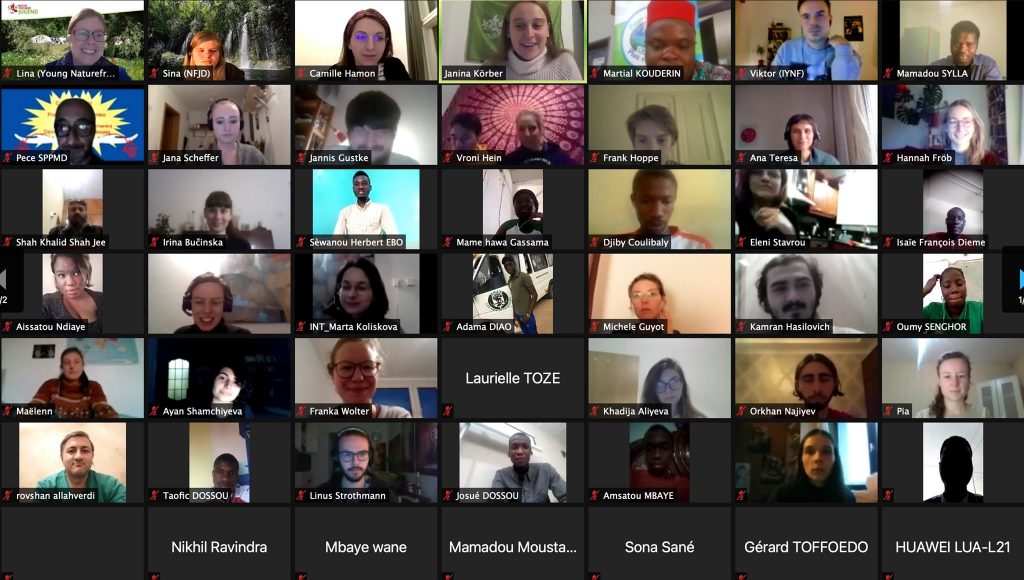 To become loud and effective, we need you!

The executive members of Naturefriends Azerbaijan Youth Organization shared their impressions about workshops:

Vice President of NFA Ayan Shamchiyeva:
"Nowadays Climate Justice is understood as not only an environmental problem but also a political and social issue. Sadly speaking, although this problem seems acute, people in power mostly ignore the seriousness of the issue. Thus, most of the time people of a developing country, to say specifically, women, LGBTQ+, indigenous communities and communities of color suffer from the consequences of this problem.
As a person who is concerned about Climate Justice, this summit was an opportunity for me to get involved in different workshops such as justice, advocacy, education, etc. and interact with people from varied parts of the world, thereby getting experiences to apply for my country. But mainly I thought the major step for Climate Justice was "Advocating for Sustainability" – not just talking, but taking concrete actions, that's why I chose this topic as a workshop. Unfortunately, we have less chance to speak up about environmental problems and involve in advocacy directly. However, discussing questions like "What do we as Naturefriends want to advocate for?", "Our action plan: How to advocate?!", "NEXT STEPs" helped to visualize advocacy strategies in my country. Although now is a bit challenging to do that, I hope I can apply what I have learned in the future"


Executive member of NFA Rovshan Allahverdiyev:
"Discussions and exchanges of views with Naturefriends from different countries of the world at the summit were very interesting and useful. Current difficulties in international relations, joint steps and prospects for the future appropriate to the topic was discussed in the workshop on "Justice and Responsibility", which I attended. The participants offered interesting and different solutions, and reciprocal dialogues and enlightenment was considered important. I, also got acquainted with online tools in interactive discussions"


Executive member of NFA and European Solidarity Corps volunteer in IYNF Khadija Aliyeva:
"Among other topics, education is one of the important factors in the enlightenment. People from different countries shared their experiences in their countries, as well as their proposals at the summit.  In the workshop on "Education", young people also talked about what they saw and wanted to see in education. The summit was an opportunity to do goodwill to future generations, both in the educational and ecological field by combining theoretical and practical knowledge from local and international educational systems. We are responsible for sensitive issues, such as nature, ecology and climate, which we pass on from generation to generation. Experience of different countries, acquaintance with international methods, directed to the solution of climatic problems, their use in our educational system will accelerate the process. It can play an important role in the development of educational systems in our country, as well as in the transmitting of such problems to youth and the new generation"