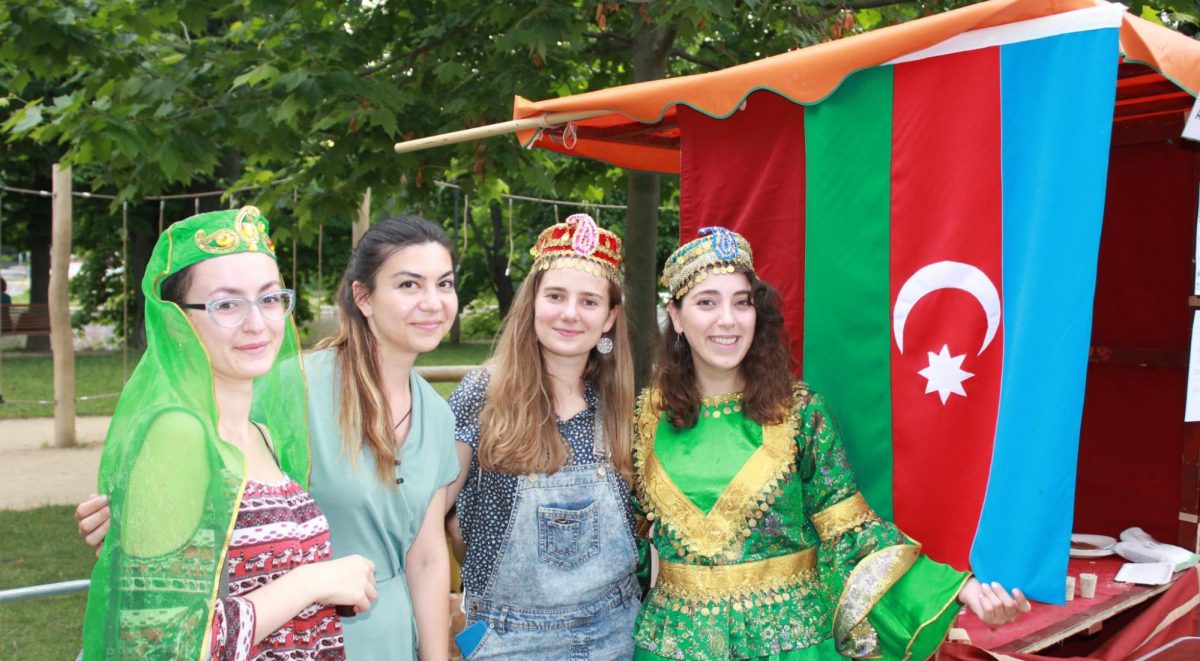 The 15th RefuFest intercultural festival took place at Střelecký island of Prague on July 29th.
Showcasing of the Azerbaijani culture and its cuisine was initiated by Khadija Aliyeva, an Euroepan Solidarity Corps volunteer for IYNF (International Young Naturefriends), with the financial support of the Embassy of the Republic of Azerbaijan, organizational support from the members of the ACCP (Azerbaijan Community in the Czech Republic) and organizational support of IYNF (International Young Naturefriends).

Ambassador Extraordinary and Plenipotentiary of The Republic of Azerbaijan to the Czech Republic Adish Mammadov, who visited the Azerbaijani stand at the festival, spoke about the importance of such festivals in terms of promoting the culture of nations. He expressed satisfaction with the high level of organization of the Azerbaijani stand at the festival, which was attended by many countries. The ambassador praised the active participation of young people in promoting the country and thanked them.
The corner included waving Azerbaijani flag.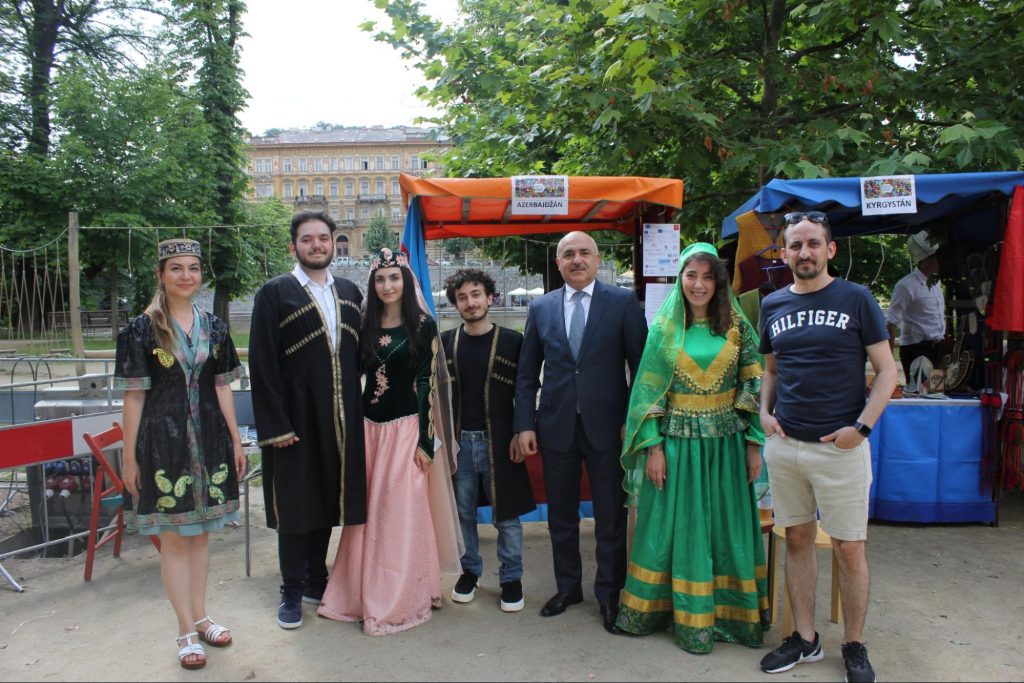 Edition of history, culture, touristic aspects, national dishes, literature, contemporary infrastructure and the economy of Azerbaijan in Czech and English, various attributes of Azerbaijani culture were presented and attracted great interest of visitors.
The guests expressed their satisfaction with the taste of pakhlava, shekerbura, dolma, dovgha, Karabakhi kata and local wines, prepared by the members of the local Azerbaijani community.

Members of the Azerbaijani Community in the Czech Republic Emil Hasanzade made a presentation on Azerbaijan and its economic development, and Soltan Alizada explained the rules of the game Backgammon, and played the game with curious festival guests.
At the festival, Azerbaijani youth sang the Azerbaijani folk song Sarı Gəlin [eng. Yellow Bride].
Azerbaijanis in national costumes Gular Shikhaliyeva, Kamilla Askerova, Rufat Hajinski gave detailed information about Azerbaijan, as well as samples of national cuisine in Czech, English and Russian to the guests approaching the corner.
Azerbaijani stand can be confidently considered as one of the primary attractions of the festival.
Other represented cultures include authentic clothes, musical pieces, and folk dances from Belarus, Curacao, Chechnya (Russia), Ecuador, Guatemala, Italy, Colombia, Kyrgyzstan, Mexico, Germany, Pakistan, Palestine, Slovakia, Syria, Armenia, Tatarstan (Russia), Ukraine, and Vietnam.
[slide-anything id="10604″]
<iframe width="560" height="315" src="https://www.youtube.com/embed/RZdn0u67OZc" title="YouTube video player" frameborder="0" allow="accelerometer; autoplay; clipboard-write; encrypted-media; gyroscope; picture-in-picture" allowfullscreen></iframe>