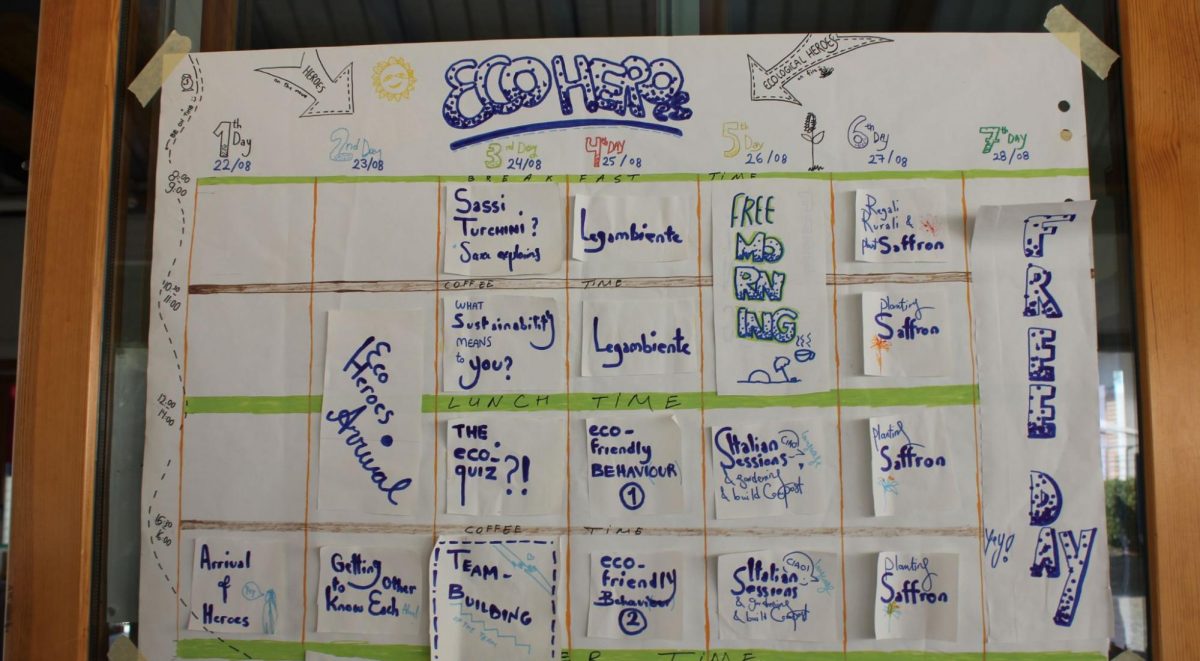 Marica, our European Solidarity Corps volunteer from Italy, tells us about her first experience as a facilitator in the activity "Eco Heroes" in Elba Island, Italy. Let's read what she said below!
If people had asked me to be a facilitator in the past two years, I would have answered: "Are you mad? I can't speak in front of people, I'm too shy to do that". Instead, I did it.
When I was told I would have the chance to facilitate some sessions for "Eco Heroes" in Elba Island, Italy, I was scared for many reasons. The first one was because it was something I had never done before, I didn't know how to plan it in terms of time, things to do, and materials. Moreover, I would have facilitated two sessions in front of other people.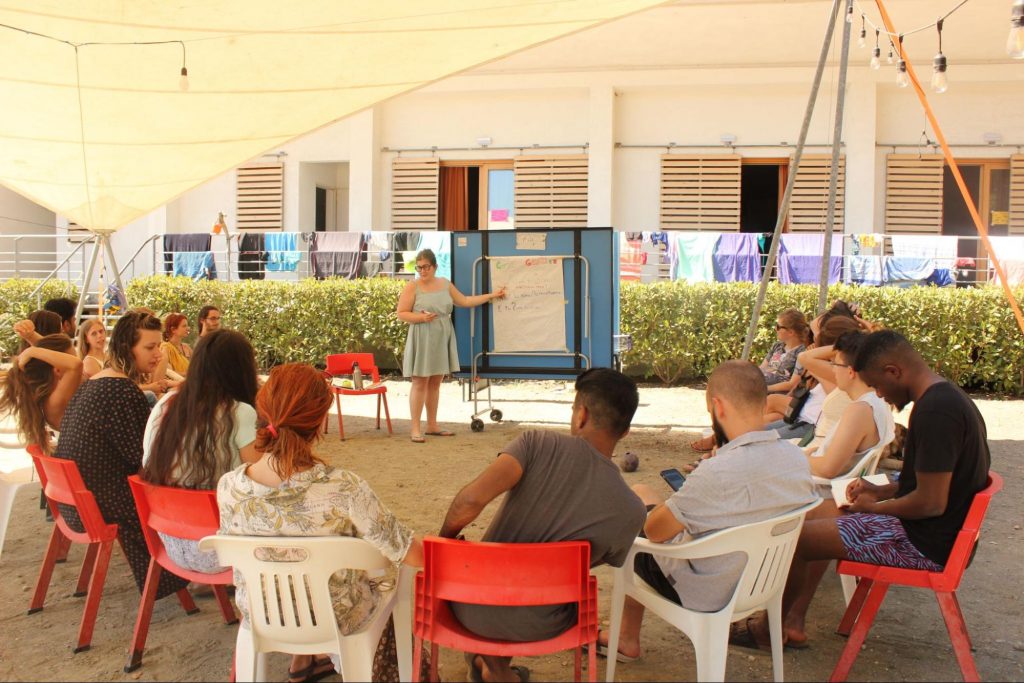 The first session was called "Eco-Friendly Behavior 2" and it was part of two sessions: mine was about the stereotypes of veganism and vegetarianism. Participants had to draw a common stereotype, discuss it, and then draw what the reality really is. This was meant to make them aware that being vegetarian and vegan is not something we have to be afraid of; they are just two different mindsets and lifestyles we should take into account.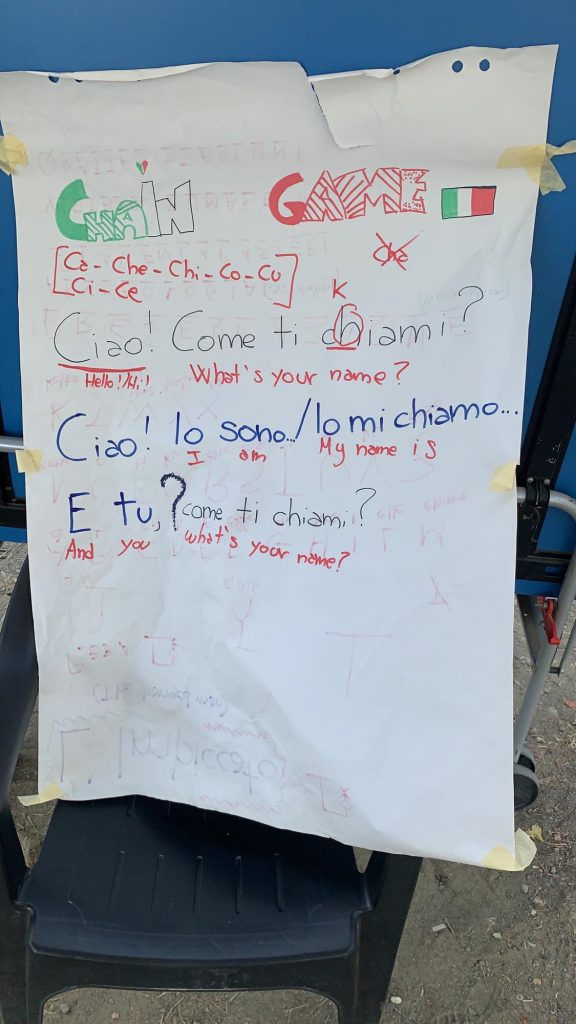 The second session I facilitated was an Italian teaching session and it was divided into two activities. I wasn't as scared as the previous one, because I have a background in teaching languages and I knew what I was doing. Therefore, I decided to make the participants learn the sentence Come ti chiami? ("What's your name?") through a game where they had to say this phrase, throw a ball to another person, which would answer by saying his or her name. After this first part, they had to play a game I used to play when I was a child, called L'impiccato ("The hanged man"). They were divided into groups and in each group, there was at least one person speaking Italian. The objective was to come up with an Italian word, write the first and last letter and make the other groups say one letter each until one would guess the actual word. The purpose of both sessions was to make participants learn some new Italian structures and words they didn't probably know.
While facilitating the two sessions, I felt like I shouldn't have been that stressed or worried like I used to be before. In the end, everything went smoothly and even though there were moments that weren't supposed to be like that, fortunately, I had this unknown ability to improvise and make it work somehow. I thought my voice was shaking or not strong enough to facilitate, but instead, I felt incredibly confident for the entire duration of the activities. That was something new for me because I would have never imagined being able to speak in front of other people.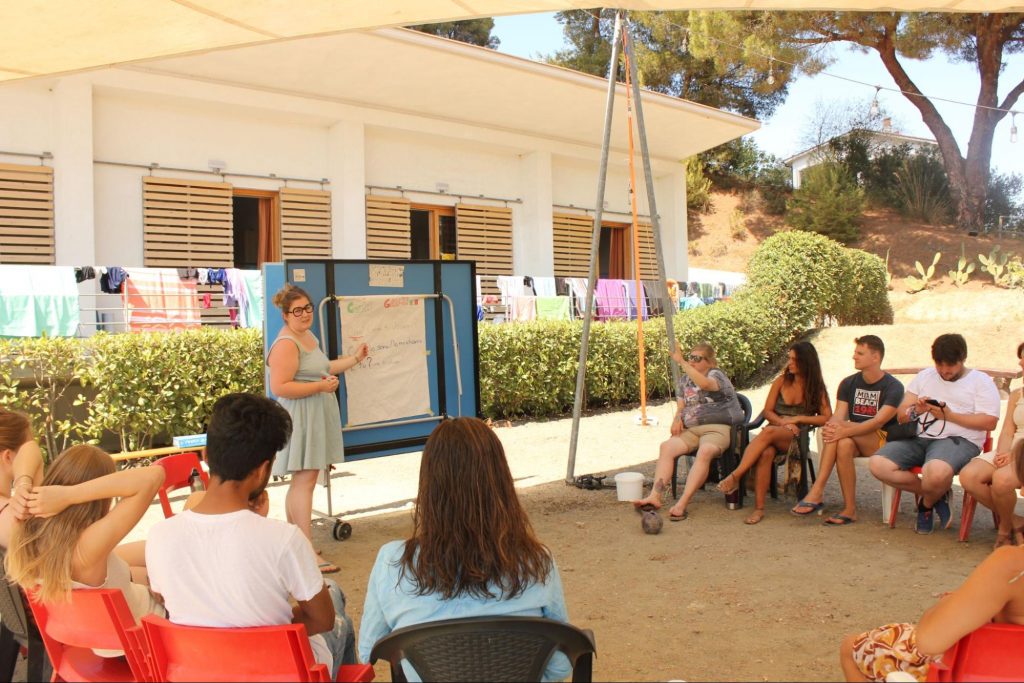 In conclusion, facilitating those activities, even for some limited time, taught me a lot: I was put in a leadership role inside a very cozy learning environment with people who were pretty interested in what I was doing. That helped a lot in becoming self-confident, motivated, and aware of how to deliver the sessions. Also, since I really liked that position, I started to think that it can be something I can pursue for my future, about the topics I'm really passionate about. Therefore, being a facilitator in this activity was a starting point for continuing to teach and inform other people about topics I'm passionate about but that they might not know deeply.
Of course, I couldn't have done this without the support of the IYNF team. Everyone was super empathic and never put me in a bad mood or made me feel more stressed. However, I want to thank Sina for her patience in coping with my multiple changes; Pari, Francesco and Khadija, for their precious advice. Thank you all!