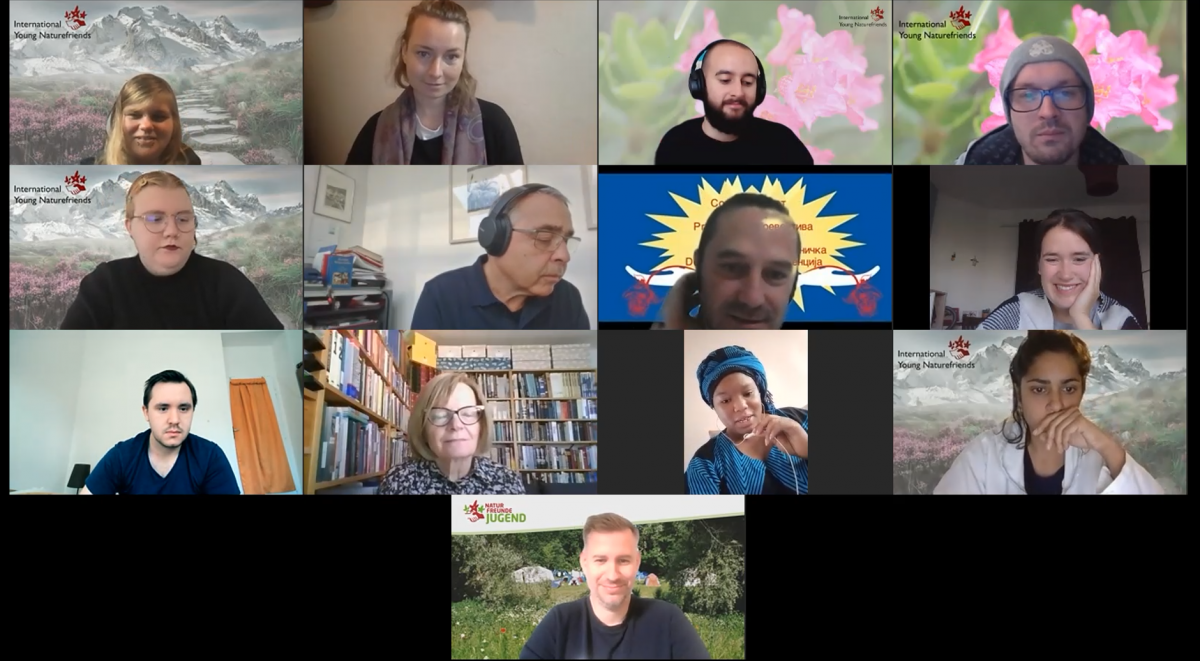 On Saturday 16th October 2021, the IYNF Council took place, with representatives from several member or partner organisations of the Young Naturefriends network.
From the IYNF Secretariat, our Secretary General Sina and our Project and Networking Coordinator Francesco were present, respectively moderating and giving technical support, since the Council took place online.
The IYNF Presidium was represented by the two presidents Lisa and Pari and two vice-presidents Odeya and Ondra.
From member and partner organizations, Zoltan from Természetjáró Fiatalok Szövetsége (Hungary), Patricia from Naturfreundejugend Österreich (Austria), Goko from Sovet za preventiva protiv Maloletnicka Delikvencija (North Macedonia), Hannele from Työväen Retkeilyliitto (Finland), Dennis from Naturfreundejugend Deutschlands (Germany) and Aissatou Layla from ASAN – Amis De La Nature Sénégalais (Senegal), took part.
The adult organization Naturfreunde Internationale was represented by Manfred.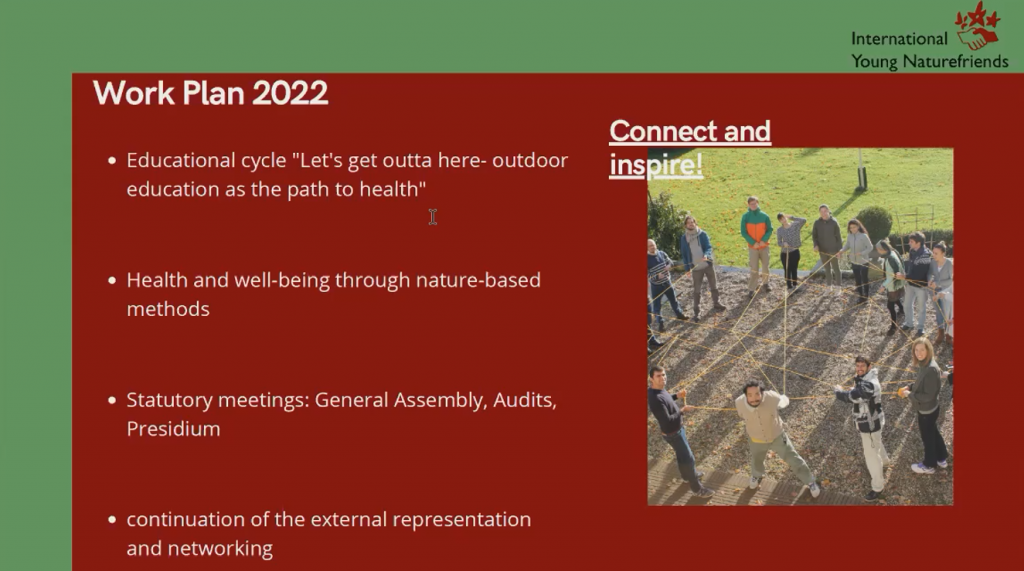 For our new Project and Networking Coordinator Francesco, this was the first IYNF statutory meeting and these are his impressions about it.
"I am grateful to have got the opportunity to participate in the IYNF Council of this year, which incidentally took place on my second day of work as PNC. I was able to see some familiar faces from previous activities and be introduced to representatives of organizations from many different countries."
"It was interesting to understand more of the "behind the scenes" of the Young Naturefriends movement and how the decisions are taken between partners and members regarding which direction to take in the future."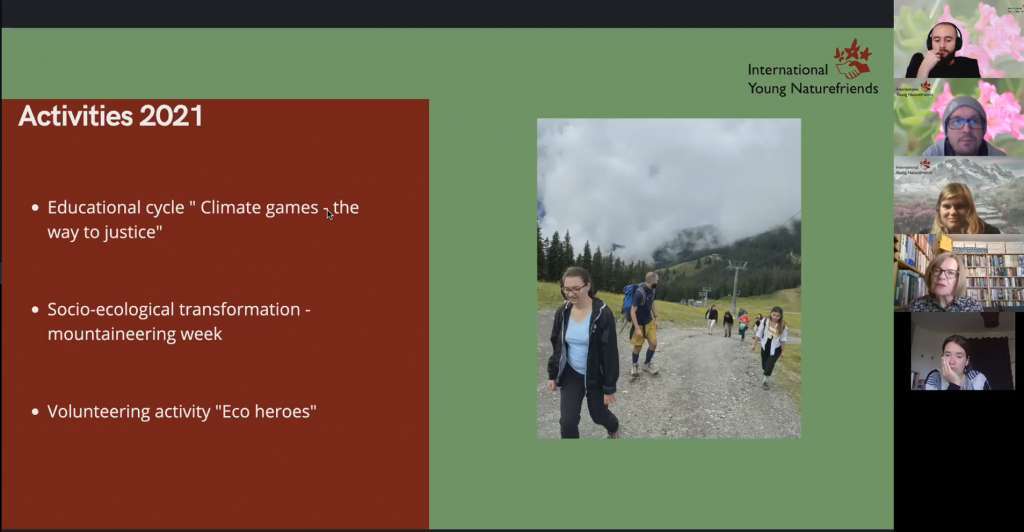 "During the council, I had the opportunity to look back on what we already did in 2021 since I started my European Solidarity Corps Volunteering, and get more insight on what happened before I arrived, and on what is going to happen in the near future."
"Like every other activity of the Young Naturefriends movement, the council also was based on democratic and just principles, in the decision-making process and during the discussions."
"In conclusion, it was a positive experience for me, where I was able to get a lot of insight and information that will help me in the future here at IYNF. I hope to be able to participate in the next statutory meeting, ideally in person."
The next statutory meeting of IYNF will be the General Assembly in 2022, where we wish to see even more participation and discussion, hopefully face to face!