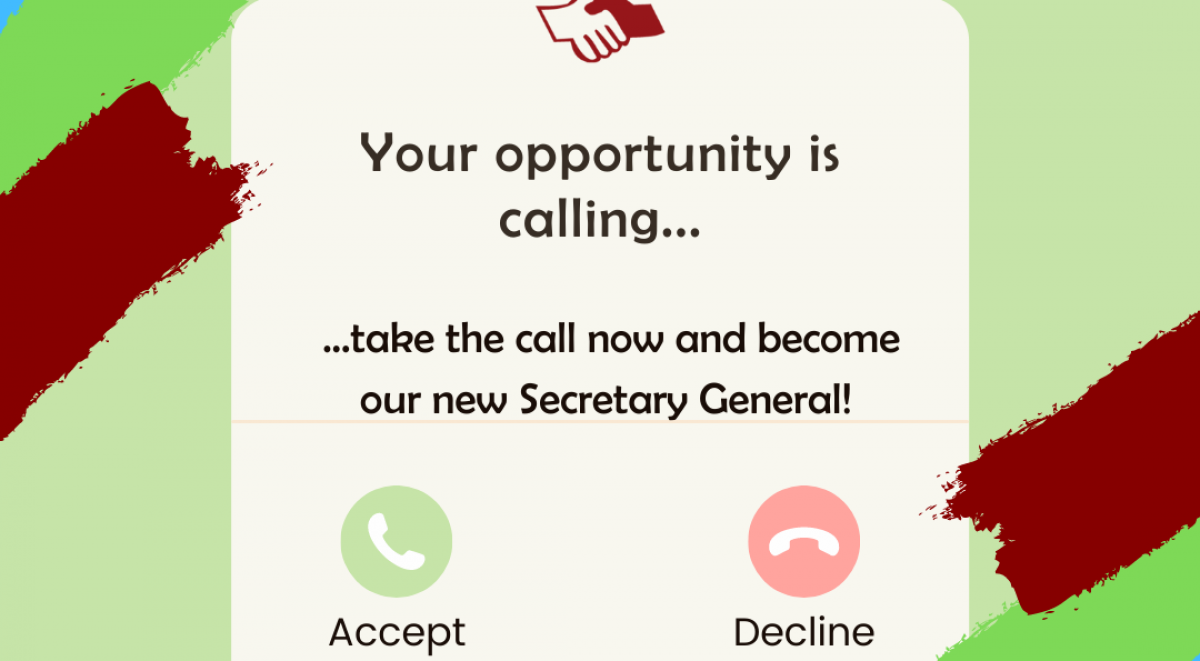 IYIYNF is an international youth umbrella organization that gathers more than 20 member and partner organizations that are further structured in local and regional groups. The core role of IYNF is to facilitate cooperation between its members and partners by creating links, organising meetings, providing direct support and promoting nature-friendly activities all over Europe. IYNF is a training and exchange organisation providing capacity building and networking activities for the benefit of its members. Our main field of activity is experiential education (in outdoor, environmental and amateur art methodology) for values of respect, equality, solidarity, sustainability and love and care for nature.
We are currently looking for an inspiring, motivated and responsible leader for our international team of staff and volunteers.
The Secretary General is an appointed member of the Presidium working full-time in the international office in Prague. He or she will lead the Secretariat having the key responsibility for the implementation of the work plan, projects and the financial and HR agenda of the organisation. The Secretariat has currently two full-time staff members and one half-time staff member, two long-term ESC volunteers, and external supporters. The organisation is managed in a concept of Policy Governance.
Requirements for the position
EU working permit
At least two years of working or volunteering experience in a national or international NGO
Experience and expertise in at least one of the fields of IYNF activity: (international) youth work, network coordination, non-formal education or environmental and outdoor education
Ability and willingness to work flexible hours, travel for meetings abroad and work on weekends when required
Experience with managing grant applications is a high asset (EU, EYF of CoE or other)
Readiness to perform further fundraising especially in the operating and structural direction (Europe for Citizens and related schemes)
Experience with the facilitation of long-term strategies and/or crisis management is an advantage
Ability to lead a small team, create a motivational atmosphere and working culture in the office and support newcomers
Fluent in English, working knowledge of German and/or Czech is an advantage
Compliance with the main values of IYNF
Naturefriend affiliation is an asset, but it is not required
Willingness to work and live in Prague and to be regularly physically present in the IYNF Secretariat
Availability to start the position as soon as possible, preferably on the 1st of December 2021
Responsibilities
Lead, manage and select IYNF staff, volunteers and interns
Implement the IYNF Work Plan in accordance with the IYNF policies and regulations
Create regulations connected to the policies
Link the IYNF Presidium with the Secretariat and implement the decisions of the Presidium
Be the IYNF legal representative and the main responsible for legal issues
Ensure funding for IYNF operations
Supervise the financial management
Represent IYNF externally
Ensure vivid relations with all IYNF stakeholders
Conditions proposed
Starting contract for the period of one year with the aim of long-term cooperation
Salary of 2500€ per month before tax
Support for further professional training
5 weeks of paid holidays
Paid cell phone
Procedure to apply:
Interested to apply? Please reply to this call and send us your motivation letter and CV in English latest by 1st November 2021 to following address: sg@iynf.org
Please note that only online applications are accepted and that only candidates who fulfil the job requirements will be shortlisted and contacted for interviews. Selected candidates will be invited for a Zoom or personal interview.