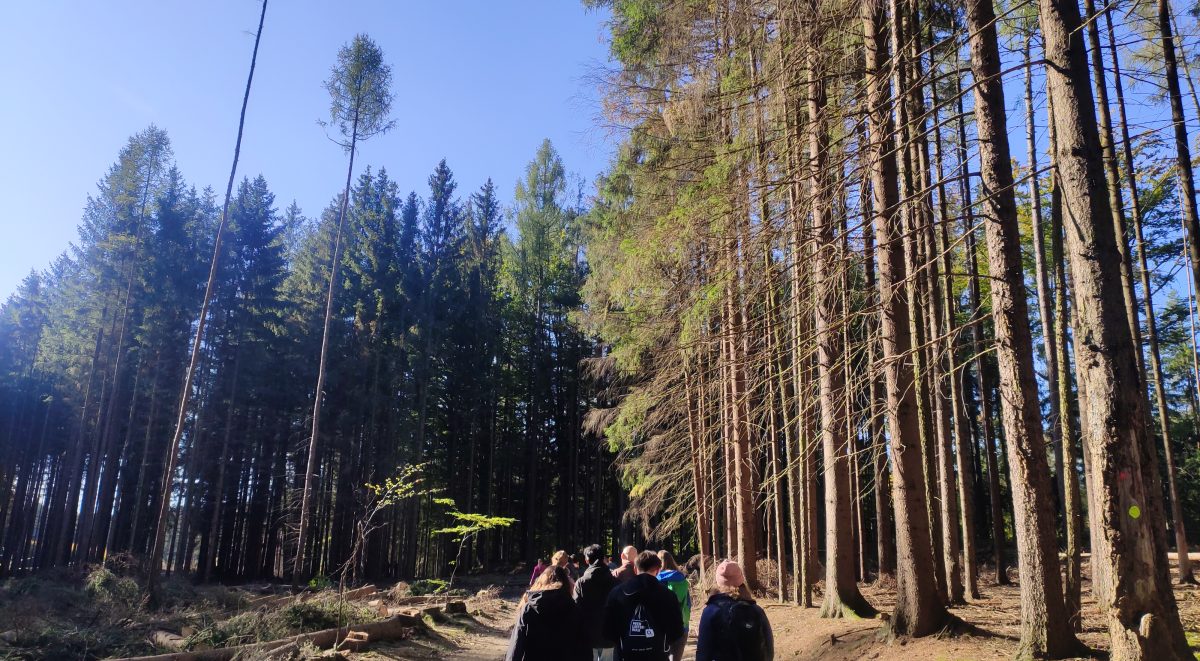 This year's cycle "Let's Get Outta Here – Outdoor Education as the Path to Mental Health" found its closure in Czech Republic, where IYNF is currently settled. During our final activity "Youth 4 Resilience" we got to explore outdoor and nature education, attend workshops by our advisors and reconnect with and expand our network. Our volunteer Maja has decided to share her impressions of the entire activity.
The first impactful event at this project was the actual arrival of the IYNF team to the venue. Since I started working at the office roughly six months ago, we never had a chance to be and work together as a team for five days. Amalie and I, the two volunteers, took the train and a bus with our project coordinator Francesco and arrived first to the friendly venue. Our vice secretary general, Šarka, joined us only forty minutes after, having completed her hike from the town to the venue. We took the time to explore the main area, the sleeping rooms, the kitchen and the nearby surroundings. We had a teambuilding dinner together which was accompanied by long discussions and personal stories. The last one to arrive, sadly the next day, was our secretary general Sina with her dog Rex, and our dream team was complete. We also began welcoming our first participants that same morning, and this new project was beginning to unravel.
This activity was a little different than the previous three we had this year. "Youth 4 Resilience" was planned to be more interactive, and to feature previous participants, or "advisors" as the trainers and workshop facilitators. That meant that both Amalie and I would get to come up with and conduct our own workshops, and that was both an exciting and a frightening idea. We were to work together with other advisors in creating workshops for two whole afternoons, which meant that the impact of the activity was in part depending on our skills and creativity.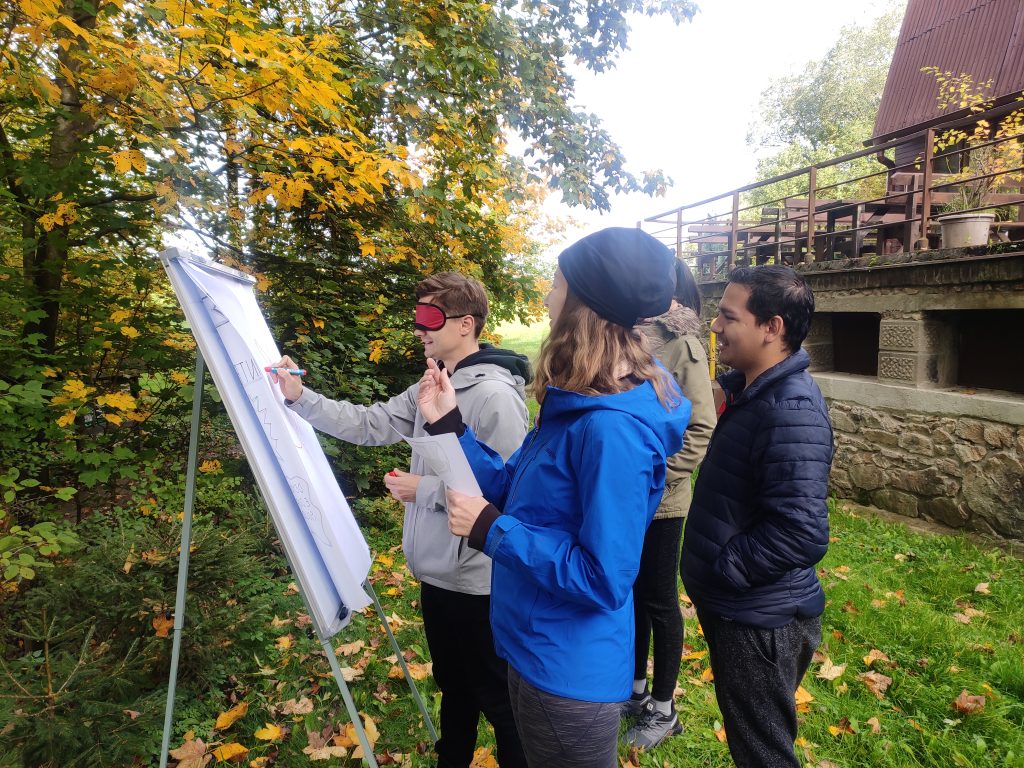 Amalie and I were also tasked with creating a team-building activity, which is in my opinion, maybe the most important part of each non-formal education experience. I remember that one of our previous trainers, Carlos Reis, said that he often dedicates an entire day to just team-building, because it is that vital to bring all the participants together in a single harmonious unit. After Amalie's idea, we chose to have a draw-and-guess activity with four groups. Each group was given a picture and one blind-folded participant would have to redraw that image on the flipchart, while following the instructions of other participants. It was challenging for us as well, since we decided to have the activity outdoors and the flipcharts would often fall down on wet grass. However, despite all the challenges, the participants ended up enjoying the activity and finding different ways of replicating the image. It was an ideal team-building activity for them, as well as for Amalie and myself.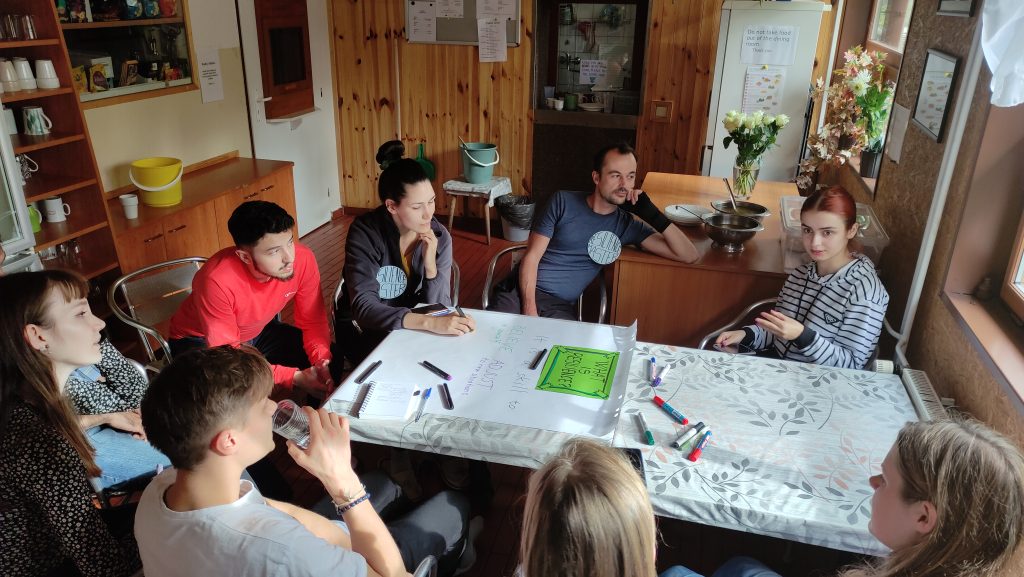 I truly feel like we have been blessed with an amazing group of participants and since I was both a member of the team and an advisor, it was a very reassuring fact. They were all carefully screened and selected by our project coordinator, but I felt like we were lucky to have so many outstanding people apply to be a part of our story. Thanks to that calm energy and their commitment to the project and learning more, all the activities and tasks were allowed to flow seamlessly. The group dynamic was perfect for learning and everyone had something to contribute. As nervous as I felt about the activity and how everything will eventually play out, having dedicated participants allowed me to feel more relaxed and focus on the task that was before me, which is to plan and conduct my own workshop.
Working in a team with other advisors was an amazing experience. I am glad that we each got to bring our ideas to the table, offer suggestions and modifications, and support each other when needed. Amalie had the chance to use our "Take Me Outside" toolkit on the spot, when she realised that the participants needed some additional reflections at the end of her activity. While in conversation with another advisor Miguel, I learned that he was very happy that he got to facilitate his own workshop after a long period of time and that this opportunity meant a lot to him. I shared his sentiment, but in a different way. He was a lot more experienced, and he was glad to do this because he missed being a facilitator. I, on the other hand, was about to get my very first chance to do a workshop on my own.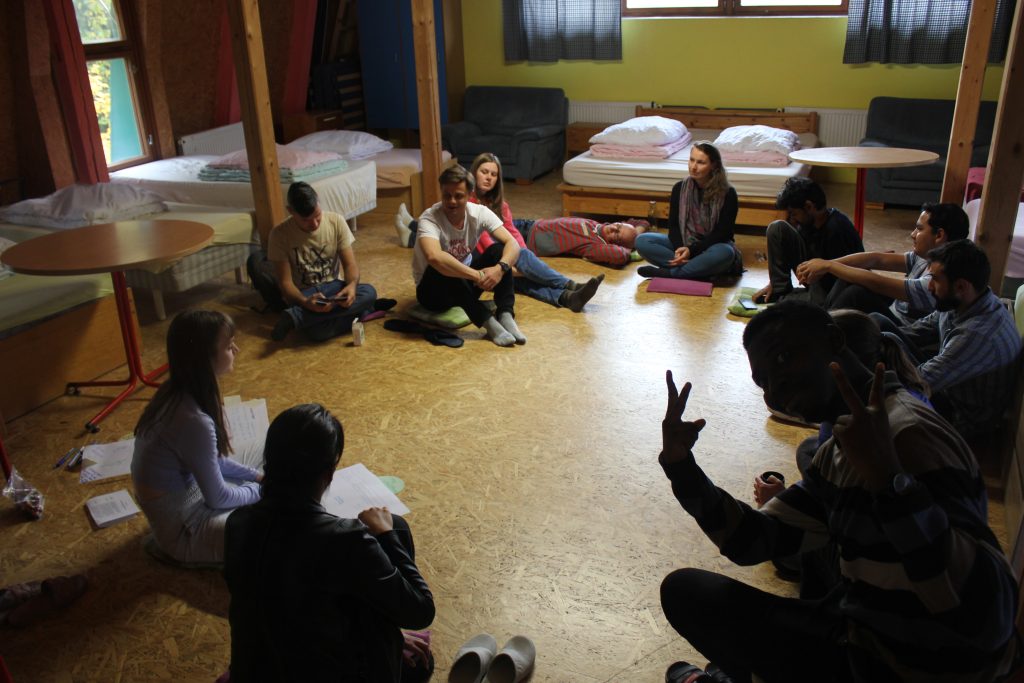 Since I was given this opportunity, I decided to really get the maximum out of it. I had two great workshop ideas so I did one for each day. I remember being very nervous before the first one, because it would take a lot of energy, both from me and from the participants to complete it. I was lucky that those who joined my session were ready to contribute in the way that they did. We had a lot of personal reflections and lessons which we were trying to share in order to empower and support each other. We learned about our past, our present and our fears for the future, and we expressed these feelings and solutions in a form of mini artworks. I was astounded by the level of personal power, intelligence and wisdom my participants showcased. I did not feel like I was promoting resilience all by myself during the workshop; it felt more like we were trying to wake up resilience within each other, because it was obvious that they all possessed great quantities of it. This first workshop was an enlightening experience for me, not only because of the work that I did but because of the results I was offered by my participants. I also felt more connected to the group in general after completing this experience with them.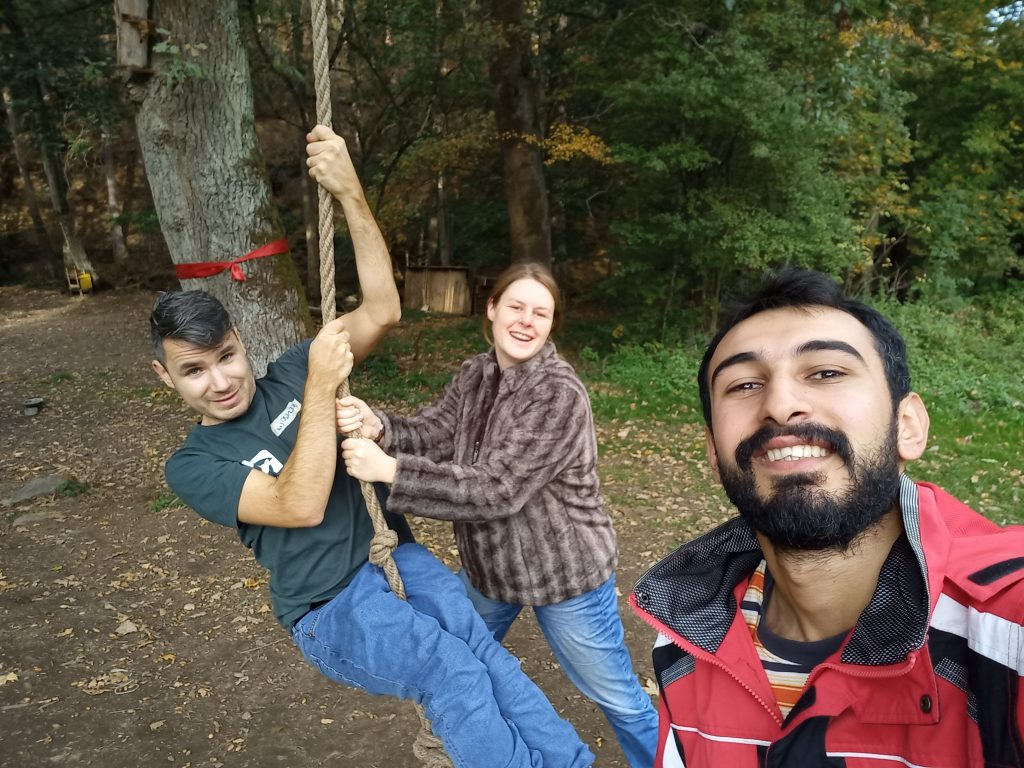 The next day, my second workshop was a lot more light-hearted and easy for me to complete. I separated the participants into small groups and gave them tasks to complete in the nearby woods. These tasks would allow them to be more observant, creative and spontaneous, but it would also challenge them to complete a story about a young man struggling with mental issues. Once again, I was delighted by the results of the workshop. Not only did I get to learn so much about nature and got to see creative pictures made by the participants, but I also heard some interesting story resolutions. We all got to discuss what is valuable, how we see nature and how it can help us deal with our problems. The only regret I have is that I was not able to join my participants in their short hiking trips, but having me present would have maybe stifled their own ideas and creativity.
After each completed day, we had a IYNF team meeting where we read all the day's feedback and discussed new ideas to implement. These meetings were sometimes long and extensive, but they would always provide a lot of insight for me, and a nice closure for the day. I got to see why we do what we do and I was able to identify my own role in the project and the process. I felt more connected to what we were doing and it gave my volunteering experience more purpose and direction. These team meetings allowed me to feel more like a valuable member of our activity team and IYNF office.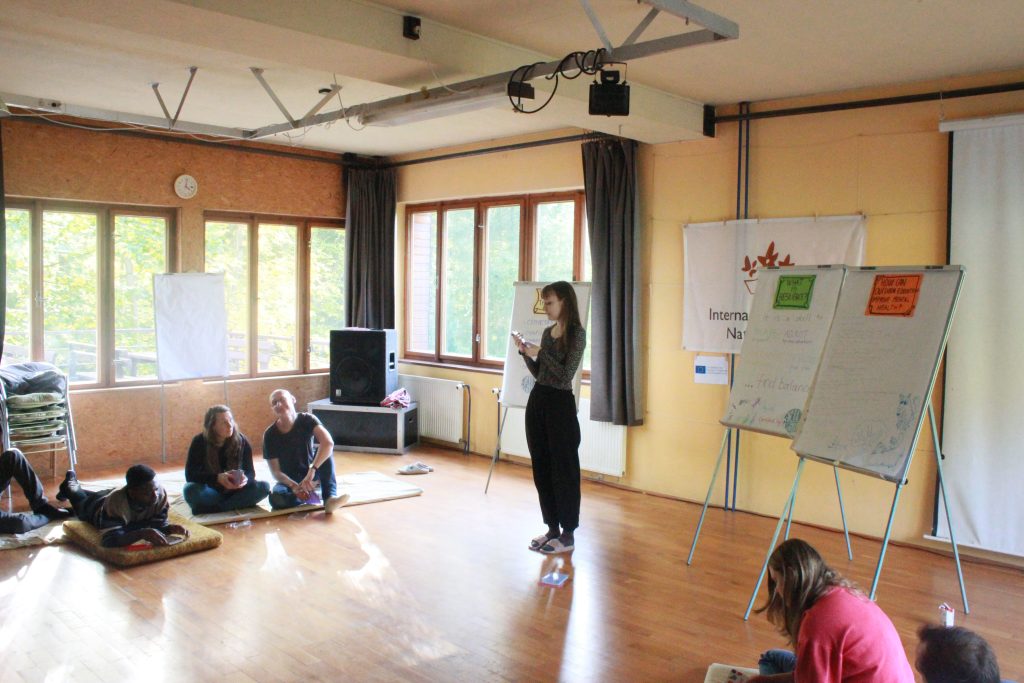 Another highlight of the activity was the bonfire evening, or to be more exact, the first bonfire evening. We had a bonfire evening on our last activity in Romania, so I feel like they are becoming something like a mini tradition for the Young Naturefriends gatherings. The entire group assembled around the fire, we exchanged snacks, opinions, stories and feelings. I got to learn more about the people I was sharing my time and space with, and in return, hopefully offered some of my own insight, or at least some positive and warm energy. Evenings like these help soften the atmosphere and bring us all closer together in a more natural and seamless way. That is why I sometimes think most evenings at projects should be bonfire evenings. Unfortunately, it was then that I began to feel a little bit sick and despite my efforts to rest and drink enough fluids while sitting next to the warm fire, I woke up very sick the next morning.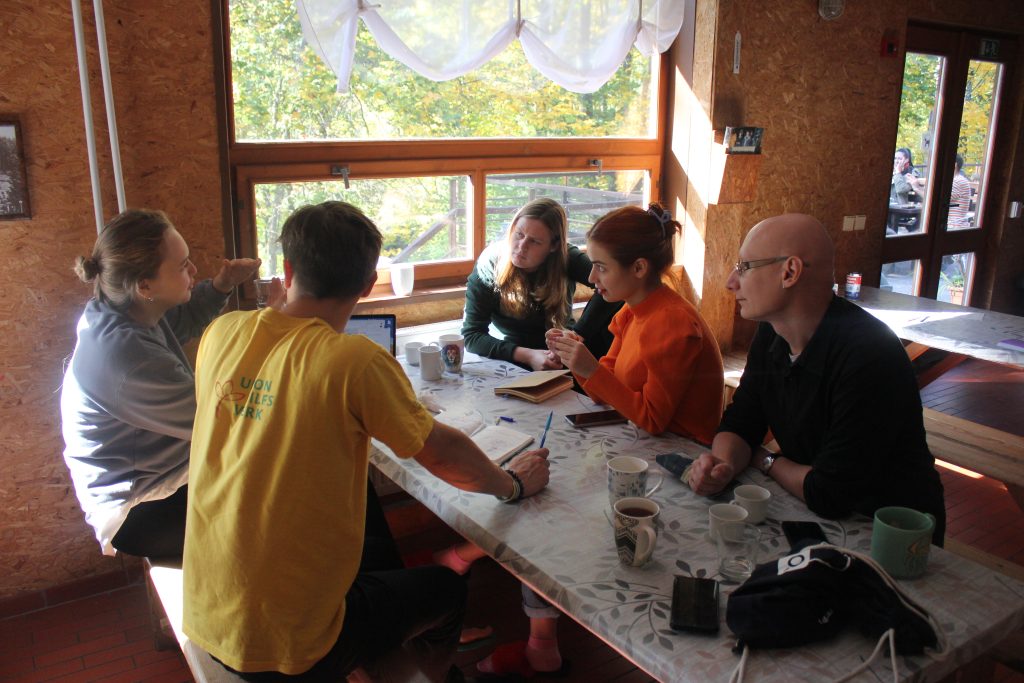 Despite not feeling well, I decided to join the participants in the closing activity of the project on the last day – which was filming videos about the main topics of the project. For me, it was the most fun and relaxing task, because we organised our time according to our needs and were allowed to be as creative as we wanted. The results of our effort were not only impressive, but also very comical. After watching all the produced videos at the end of the day, we ended up learning a lot but also getting many good laughs, especially during my group's video. Seeing such an amazing and cheerful result of the entire activity, as well as the entire cycle, was a very fulfilling experience for me.
During this entire activity I got to learn a lot about myself, my process and my goals and intentions. This learning experience was done entirely by looking at other people, listening to them and sharing the same space with them. Our task was to teach resilience through outdoor education, but I felt like I learned so much more about resilience by simply connecting with all the participants and getting to be a facilitator of their own experiences and empowerment. By spending time with such an excellent group of people, I felt more connected, inspired and empowered and I am more determined than ever to tackle all the challenges before me and complete my ESC year even more successfully. I feel richer as a person by going through this experience. This activity left me excited and thrilled for the next year's cycle and I am happy to have the chance to be a part of this team for another six months. 
Article by Maja Tešić, ESC Volunteer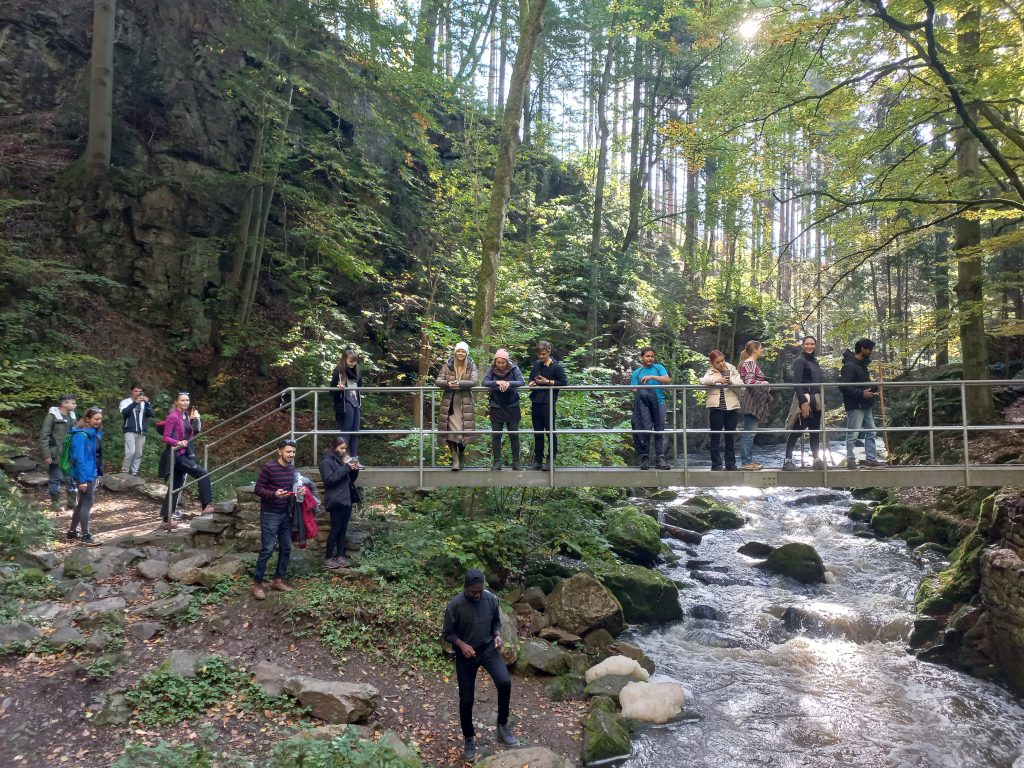 This project is kindly supported by the European Youth Foundation of The Council of Europe and Erasmus+.