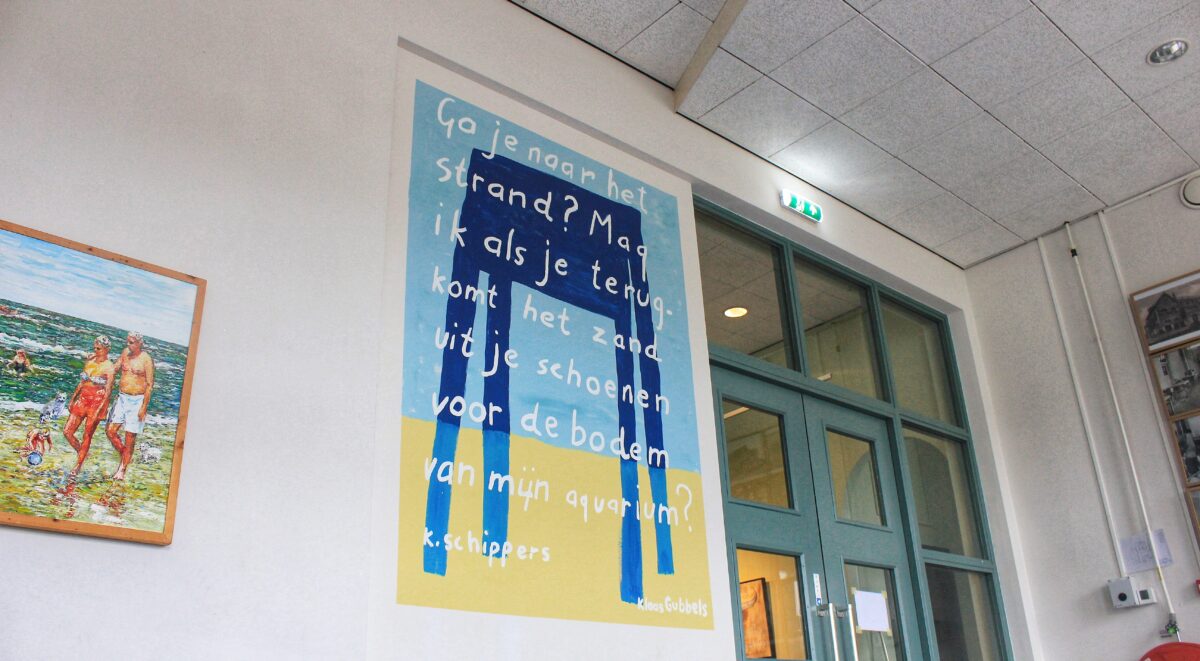 The weeks before the project were flooded by the news of Lutzerath. We were wrapping up the New Year's celebratory mood by doing the final preparations for our activity in Bergen aan Zee. Lutzerath is said to be the last village that will fall victim to destruction in order to expand a large coal mine. That is what they said. What they also said is that the EU is entirely committed to becoming carbon neutral by 2050, and Germany was advertised as the pioneer of this movement. However, the German government decided to make a dangerous compromise – a quick escape, an easy solution to the energy crisis. It made a giant step backwards on the way to the goals they themselves helped to create – and the whole world saw it happen.
At the time, I was a busy volunteer, helping out at the office, following the news in order to report on social media. I was preparing an infopack for the participants and wanted to include the pictures of our future trainers and experts. My work was delayed but for an interesting reason – one of the trainers was unable to answer his emails – because he was in Lutzerath himself, potentially glued to a pole or tied to the top of a tree.
I realised then that we have an interesting activity (and an interesting yearly cycle) right before us.
It began with the secretariat office team arriving at the Schipol airport in the Netherlands – but not by the means of air travel. We arrived on the wings of a half-full green Flixbus, after a twelve-hour sustainable drive from the not-sunny Prague, to a sunless morning in Amsterdam. Another ten hours later, we met up with the trainers and took a couple more sustainable rides to Het Zeehuis, one of the Naturefriends houses in the Netherlands. After common courtesies were exchanged, questions about Lutzerath followed. The situation is dire, but the activists are united. Things will get harder and harder, but that is what we are here for. That is what this training is for: to educate, guide and unite.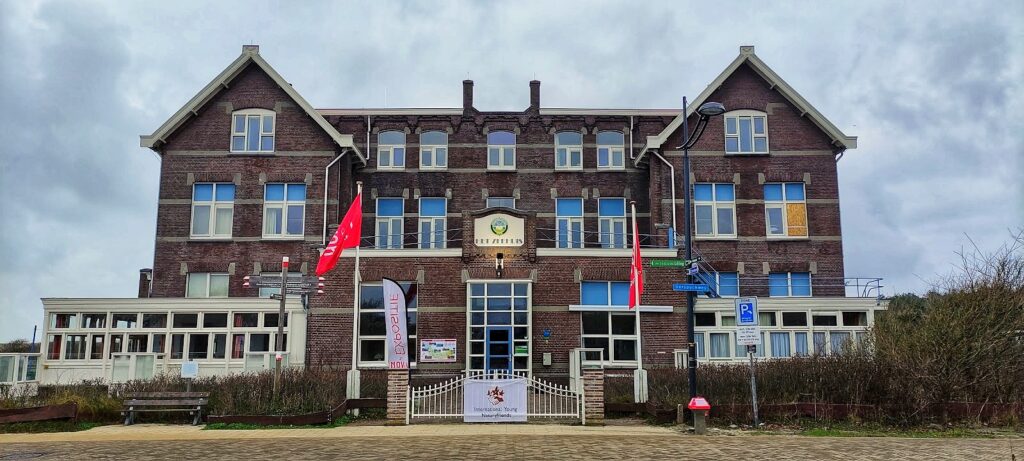 One of the first activities was a real eye-opener, and not just because of its content, but also because of the way it was displayed. We positioned ourselves around a room according to our knowledge of right wing populism as well as the current political situation in our country. After that we were asked to predict the political future of our countries and we all, unfortunately, shifted right. Seeing this scene play out really brought up some harsh truths of our world today. Even though this project was written over a year ago, the topic we were targeting is too relevant for the present we were facing – right wing populist discourse has been way too loud, and if we do not find ways to counter it, negative trends will continue to shift the world towards the far right.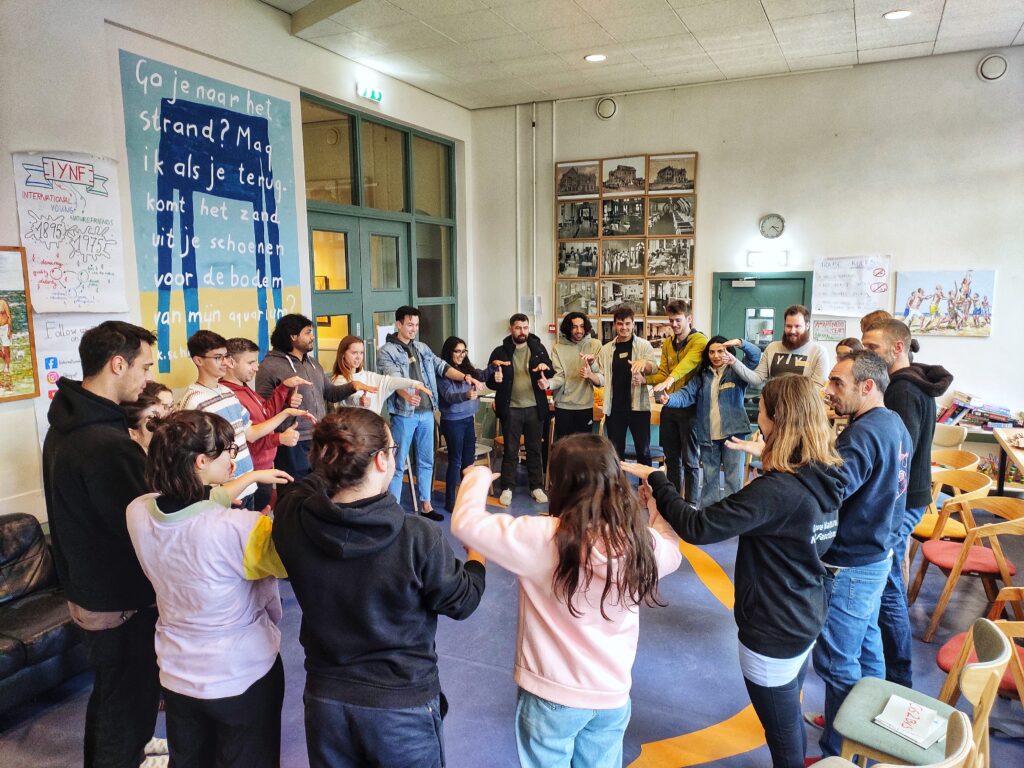 The next few days focused on building the theory around climate justice and (right wing) populism as well as brainstorming ideas about the concepts during a world cafe session. The theory would have served nothing without the personal inputs of other participants, and the valuable stories they had to tell. We also focused on sharing practices from personal lives, particularly on how to reach a common ground during a disagreement. These sessions I found very insightful and encouraging, and it brought me closer to the other participants.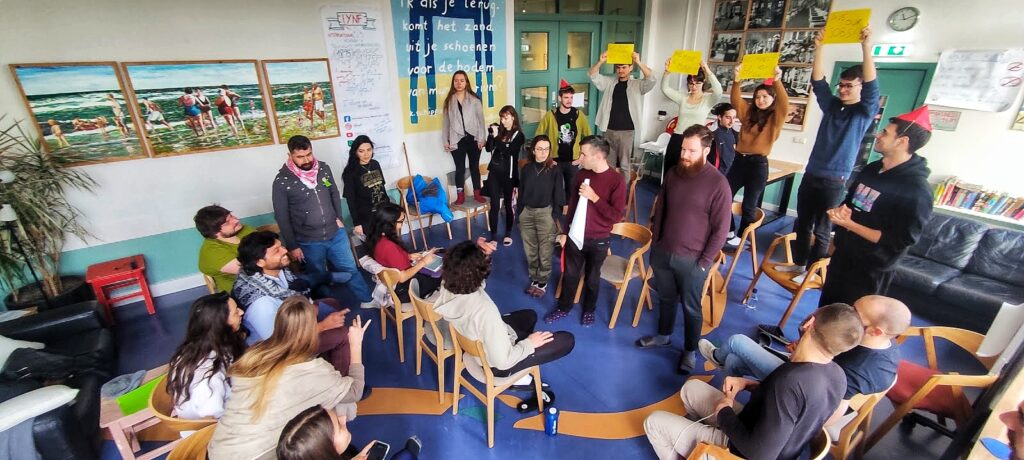 The Fishbowl Debate was by far the most interesting activity, and not just because we all got to be interesting characters that have nothing to do with our real selves. It was, honestly, more of a role-play rather than a debate. A hypothetical coal mine was being shut down and we were asked to divide as either the activists or the miners and their company. I purposely chose the coal mine side for myself and I was surprised how I felt towards my opposition, even though I agree with them in real life. This activity, other than being amazingly fun, brought new perspectives to all of us and we truly got to walk in another person's shoes. It identified potential problems when discussing these matters, but it also built empathy.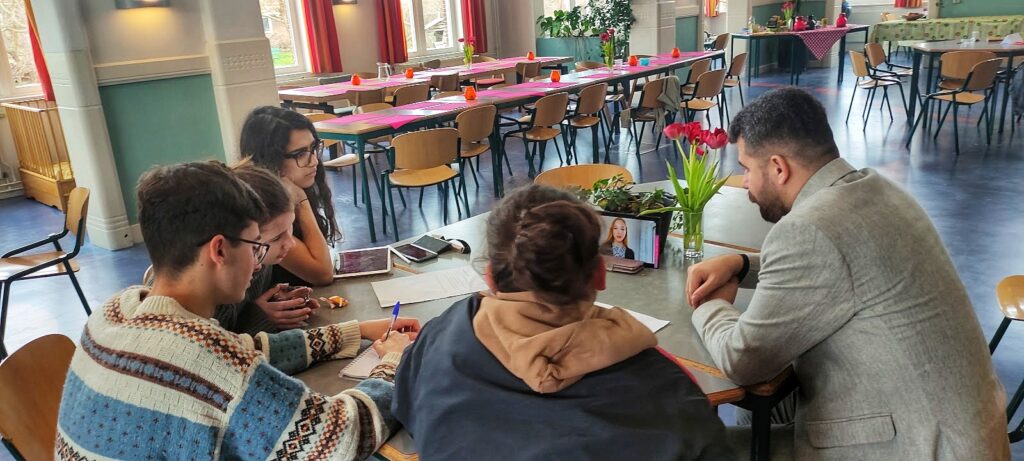 Other than tackling right wing populism, we got to listen to a presentation about various populist "green" movements that were nothing but a camouflage for fascism. It became clear how easy it is to disguise discourse as positive and how easy it is for a movement to go extreme. It only emphasised the importance of critical thinking and constant questioning of your own motives and objectives.
A week before the project, I was assigned to create a special game for team-building: "the Secret Greta", which is supposed to be a direct variation of the game "Secret Hitler." I spent several days redesigning the board and the cards so that capitalists and activists are pitted against each other – and Greta is supposed to infiltrate the capitalist majority and pass green policies together with other activists. The game turned out to be a hilarious mess and we all got to experience how it feels to walk in someone else's shoes again – because not everyone got to be the environmentalist party and help Greta make the world a greener place.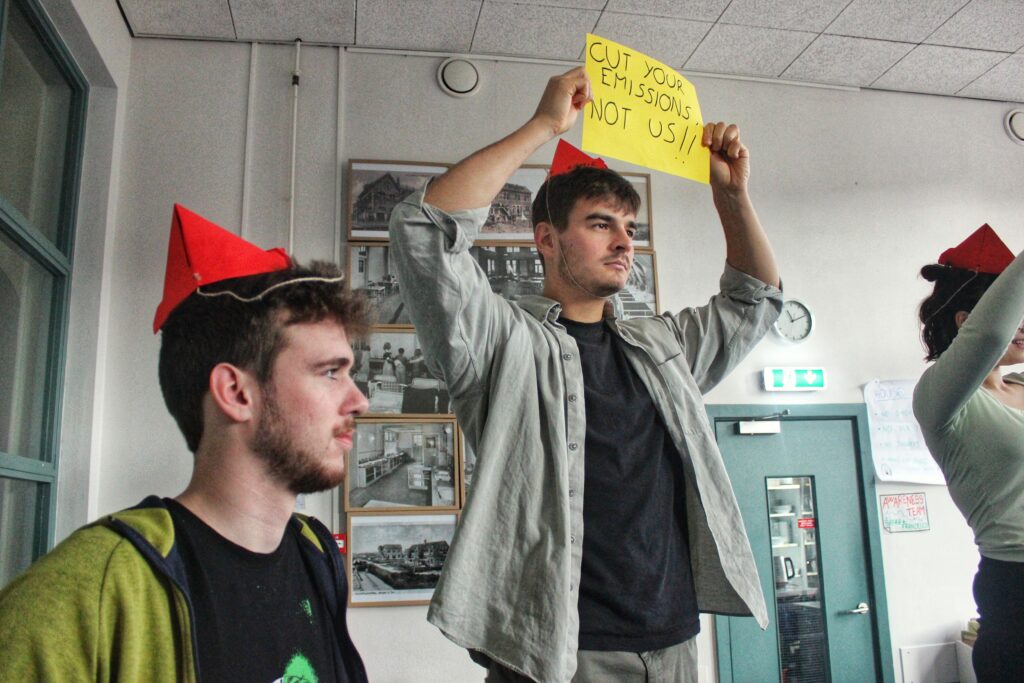 The nights we spent playing games were definitely the most fun I have had so far. Unfortunately for myself, my favourite game was not the one I recreated for the activity, but another one, similar one, that we collectively called "the Werewolf." It was also based in secrecy, but it was a lot more fun, especially when I got to be the Fox and playfully confuse the game even more. These games were amazing because they brought the group together. They formed a very interesting connection between us – based on secrecy, accusation and lies, but no less significant and kind. The nights were comfortable, welcoming and above all, very fun. Time passed seamlessly and we would play long into the night, but I felt no shortage of energy during the project.
Later I entertained myself with the thought of turning these secrecy games into reality and using them for the betterment of our cause. Since those who understand the urgency of carbon emission reduction and the importance of climate justice are still the minority, it does seem like they would have to almost infiltrate governments, companies and communities, and almost in secret pass policies and make decisions that would benefit us all. I imagine we would make a lot of progress if we were to plant one or two environmentalists everywhere, and have them be the smartest and wittiest in the whole room, in hopes of them shifting the mindset towards more sustainable solutions. I got this idea by observing our secrecy games and how everyone was good at them – but each in their own individual way.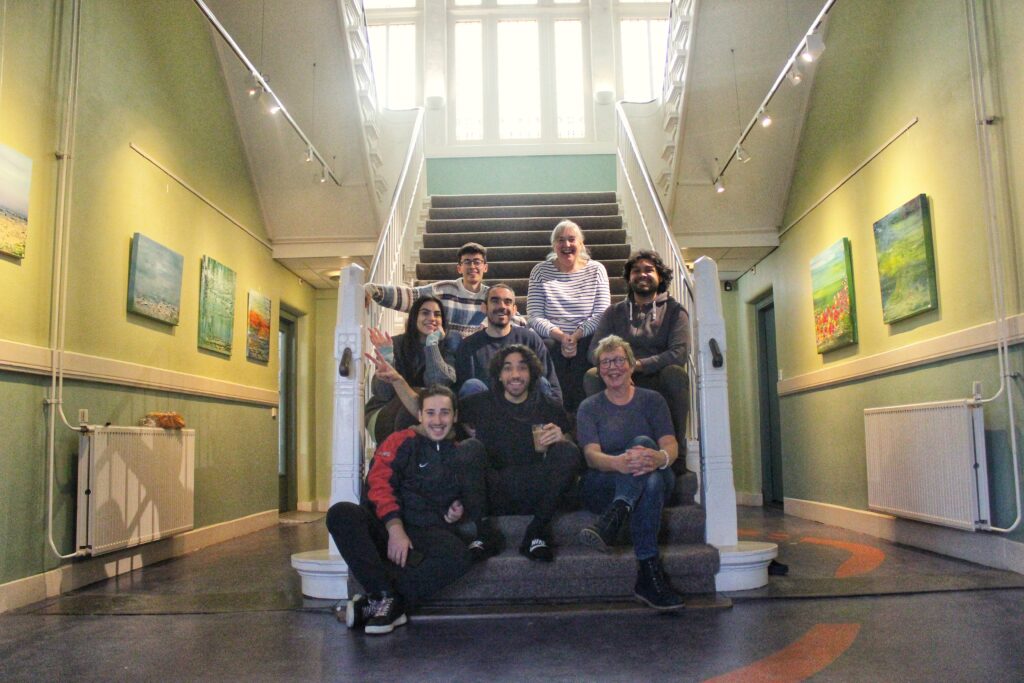 And all of these lessons and reflections would have been in vain without the input of the participants, their impressive skills and knowledge and their insightful stories. We took walks to the beach and the nearby places several times, and I was surprised by the stories I have heard and the kind hearts I got to connect with. I often found myself in awe of their knowledge and input, as well as personal approach to life. Seeing the participants support each other was really amazing and sometimes being at the receiving end of this support meant a world to me. Some of them I have met during my involvement with IYNF and some I got to connect with for the first time. I was happy to see old friends and I was delighted to find new ones. I must admit that on this project, I heard some of the most beautiful things said to me in a long time – and these words I will not soon forget.
What I ultimately ended up seeing in our group was obviously the unity and the desire to work together towards a common goal. After sitting through the sessions and hearing personal reflections, there was a certain sense of ignited interest to pursue the topic further and explore the potential solutions. It brought me a sense of hope with a certain sense of belonging as well – and that in a way ignited the wish to continue down that road just to maintain the hope and the belonging. I am sure that I am not the only one who felt this way during the closing sessions of the activity. It is my belief that feelings like these bring us and keep us together.
This activity in January, was my last activity as an official ESC volunteer at IYNF. The time has passed so quickly as I have, almost overnight, entered into my final quarter at the secretariat. That is why this activity got me thinking more than ever – about how I can make this remaining time at IYNF more meaningful and where I will venture to go after this journey is completed. Alas I do not have answers to these questions yet.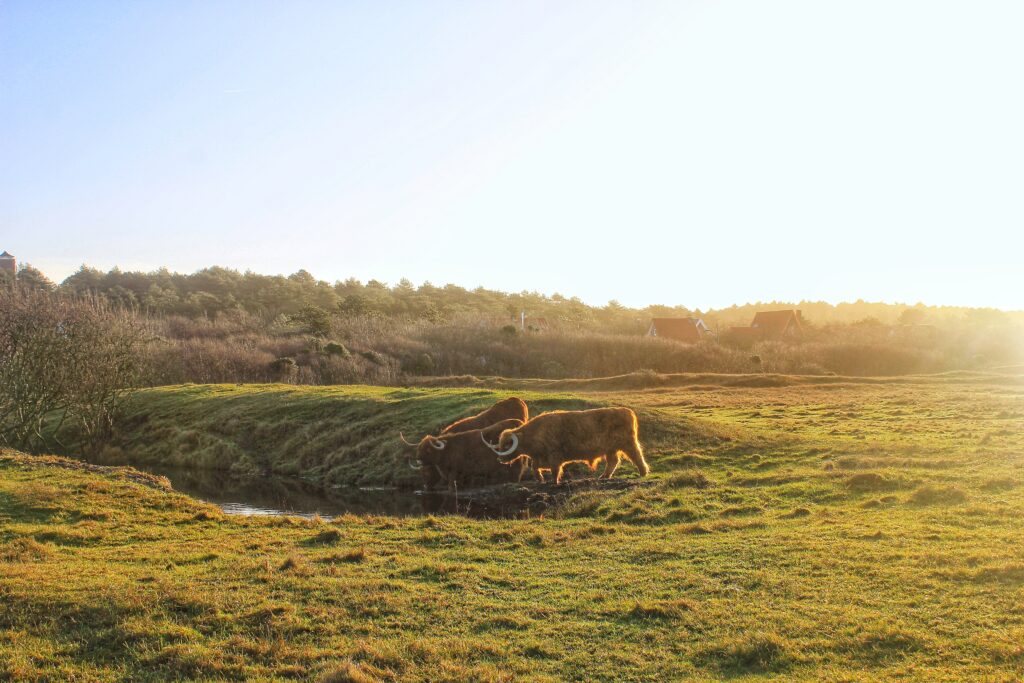 All I know is that the beautiful experience in the Netherlands, the charming scenery of the sea and the amazing atmosphere had done their work. I have had yet another profound experience with my team, the wider IYNF network family and wonderful new people. With some of these same people I got to fulfil a personal challenge – go for a very brief swim in the cold seawater close to the house. It was both a terrifying but insanely gratifying experience, and it definitely fit into a Naturefriends activity (and no carbon was emitted in the process). I got to feel a bit more spontaneous, a bit crazier and braver, and I intend to bring that energy into my future endeavours.
As of today, I was checking the news about Lutzerath. Nothing new has been said for a full month and the buzz seems to have died down. What was once rattling the news, got buried just after a few weeks. However, I think that Lutzerath is just as important today as it was a month ago – because the main idea remains the same and is not going away. Climate change is not something that occurs from a news piece to a news piece, it is ongoing and it is a permanent problem. Do not let relevant discussions die down as easily as that. Remind yourself and others of Lutzerath, and what it means for us and what it is warning us about.
Article by Maja Tešić, ESC Volunteer