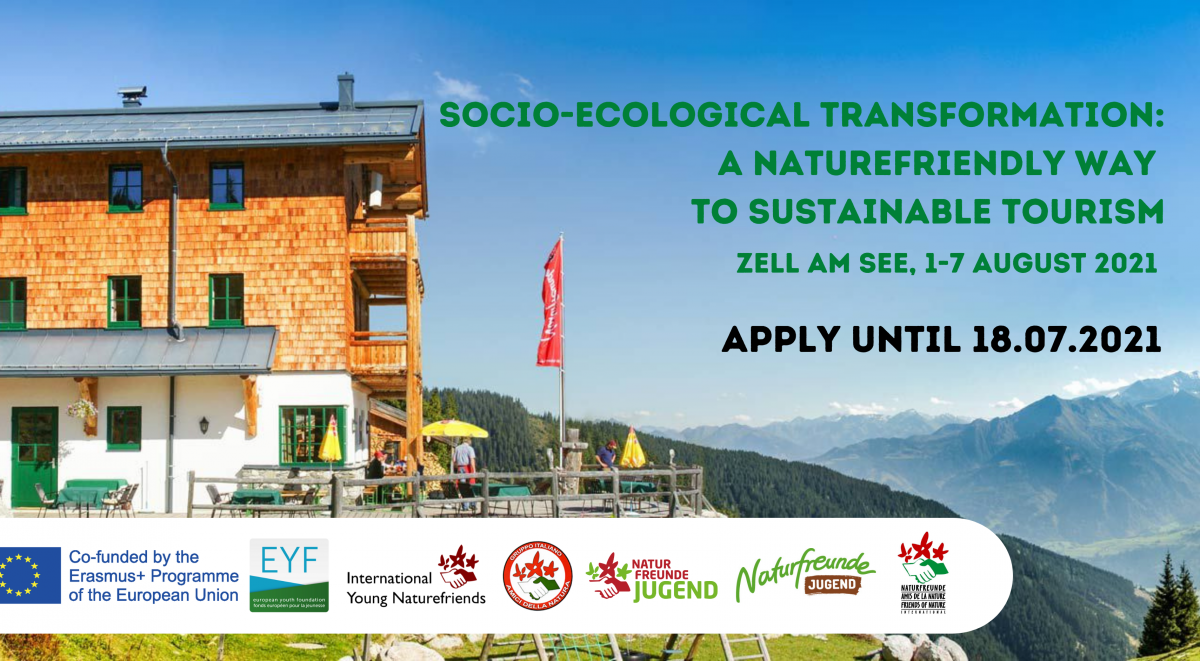 Are you curious about sustainable tourism? Do you want to spend a week in the beautiful Austrian mountains learning about it? Then join us in this activity, where we take a look at the impact that tourism has on the area, and come up with solutions!
Learning experiences
In this activity, you will spend a week in the beautiful Naturefriends house Pinzgauer Hütte with people who all share the same curiosity to learn about sustainable tourism and motivation to try and solve the problems that our current style of tourism brings.
Prior knowledge on the topic is not required to join us in August, all we need is motivation, curiosity and willingness to hike multiple times during the week. You will have first hand experience in identifying and trying to solve the existing problems correlated to tourism of the Zell am See area, and will gain knowledge about how to create videos about it. You will be able to share this knowledge with your friends and family and apply it in your local touristic communities.
You will be able to:
Gain knowledge and experience about non-formal education methods
Gain knowledge about the existing problems that the current styles of tourism creates
Gain knowledge about the practices of sustainable tourism and how you can implement them in your local touristic community
With the help of media experts, learn how to create promotional videos about the topic
Spend some time in the beautiful nature of Zell am See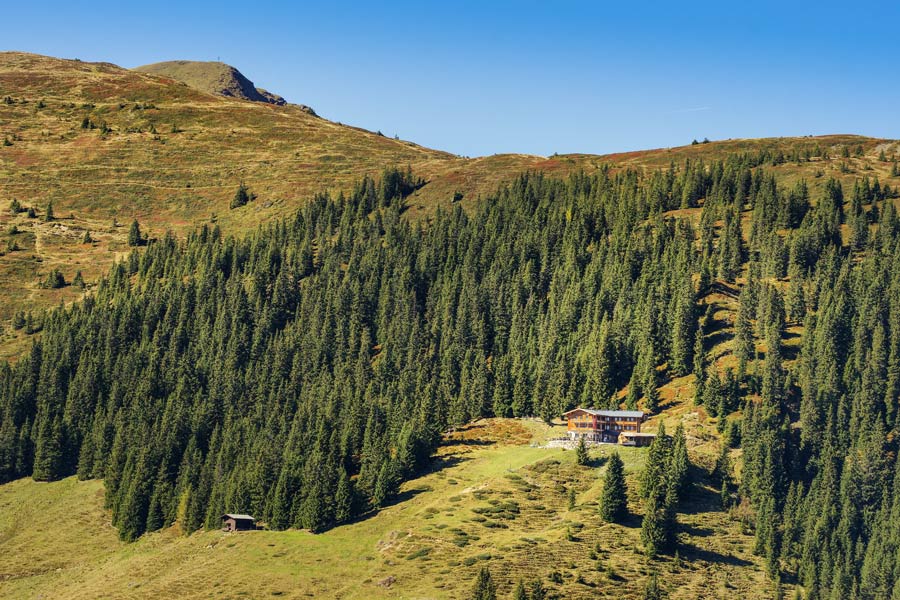 Who?
This activity is open for participants 16-30 years old from these countries (either nationality or residency):
Where and when?
The activity will take place from 1st to 7th of August 2021 in Zell am See, Austria. We will be accommodated in the Naturefriends house Pinzgauer Hütte lodge.
The selected participants will meet the team in the nearby Piendorf train station on August 1st and will reach the venue after an easy-level hike of about 2.5 hours. We will do this hike or similar ones several times throughout the week so before applying, please make sure that this is within your physical capabilities.

How much does it cost?
€100 Participation fee.
Food, accommodation and travel costs are included in the participation fee.
In case you can't afford to pay the participation fee in its full amount, please consult this with us.
Participation rules
IYNF expects you to choose the most sustainable way of transportation, e.g. only 2nd/economy class tickets can be reimbursed. For flights and traveling by car prior approval of the Secretariat will be needed.
Participants are expected to be present at least 80% of the working time. If you are not able to fulfill this condition, please discuss it with the Secretariat prior to your application. Not following this rule might result in IYNF not being able to accept your application.
How to apply?
Please fill in and submit the APPLICATION FORM, until 18th of June 23:59 CET.
This activity is supported by the Erasmus + programme, the European Youth Foundation, Gian Giò, Naturfreundejugend Deutschlands, Naturfreundejugend Österreich, Naturfeunde Österreich and Naturefriends International.