Act, React & E –act! Training Course on e-activism
CALL FOR PARTICIPANTS!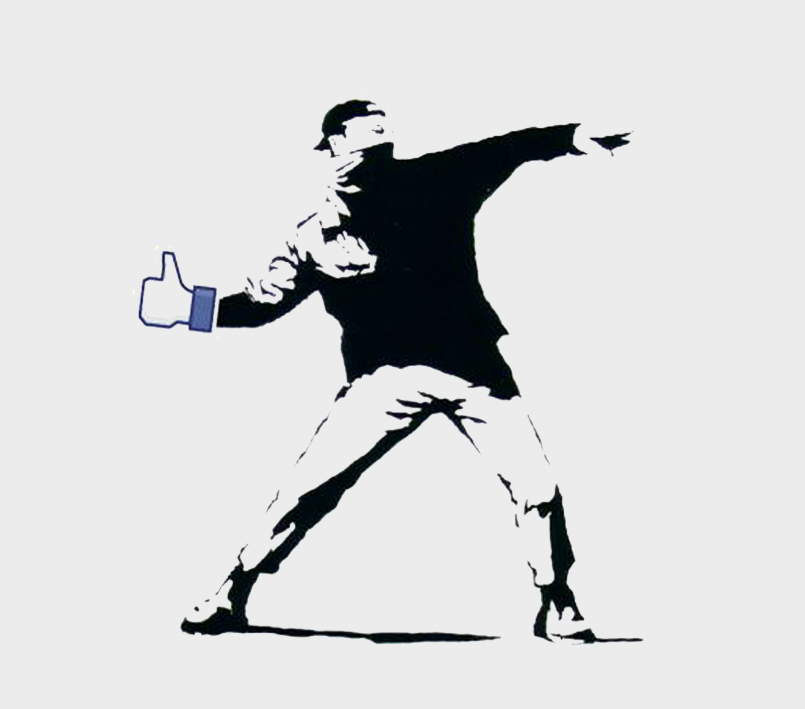 Communication technologies changed our awareness of the world, but to what extent is that helpful for us activists? As we are constantly bombarded with new information every day, how can we make a distinction between what's credible and what's biased or untrue? And what about "clicktivism"- is that supposed to enable any social change whatsoever or is it rather contributing to the problem?
In the training course Act, React and E-act! we will examine how digital media has shaped society, see how communication technologies are being used & misused, and learn how organizations and activists can genuinely mobilize citizens, educate, make positive changes and build a stronger community with help of Internet. We will look at examples of social, radical or disruptive movements like Indignados, Occupy Wall Street, Arab Spring, Kony 2012, Rosia Montana, Anonymous, Wikileaks or Snowden or DiEM, in which social media played a very important role.
Furthermore, we will go beyond the technological and digital ethos and take a closer look at the status quo in order to know in which means is radical transformation possible in our society. To bring about change we need to understand the relation between technology, environment, politics and economy and their influence on our society and culture. After this course you will be able to make better sense of the world and understand how it works in a radically new way.
The Act, React & E –act! follows up the activity "How e-mazing is your organization" taking place in May in Essen, Belgium.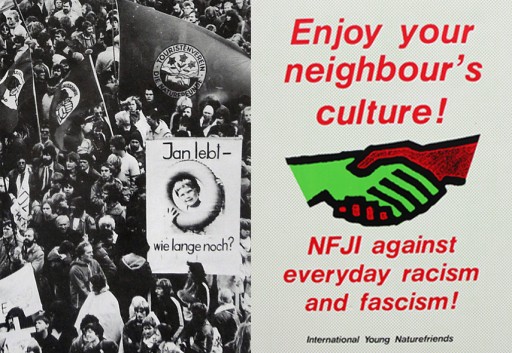 Activism has been an important facet of the Naturefriends movement since its creation in 1895 in Vienna. In the first years they shifted rapidly from an association for recreational and cultural activities of the working class, to an organization that strives to improve working conditions and the worker's right to enjoy nature.  Moved by strong ideological beliefs, the Naturefriends movement soon would gain meaning among the international workers' movement and embrace universal causes like peace, social justice, democracy, equality and human rights. 120 years after the first spark it's crucial to keep the fire burning…
What can you be looking forward to?
Identify the role of e-activism within online democratic participation;
Understand how the process of activism works and how each step can be supported by specific online tools;
Get inspired by concrete examples and the story of experts;
Analyse and transfer good practice examples to our own realities;
Develop the necessary competence to achieve powerful online communication;
Create a basic outline for an e-manual about e-activism;
Raise awareness about online privacy and security and to identify what are the implications for e-activism.

The training course will take place in a centre of ecological education Toulcův Dvůr. You can go for a pleasant walk in the 10 acres of the natural range belonging to the premises and observe a rich diversity of fauna and flora. If you feel like a healthy snack there is an organic health food shop. Enjoy all the great benefits of nature and at the same time being connected by public transport with the centre of Prague.
You can apply, if you are:
Eager to learn more about e-activism;
Develop a critical understanding about our society, its main problems and be motivated to do something about it;
Plan to actively apply the newly learnt tools in your organization or personal projects;
Develop your skills in online participation tools;
18 – 30 years old (exceptions possible);
fluent in English;
Practical info:
Dates:  1 -7 August 2016
How to apply: Follow this link and fill in the application form.
Deadline: 5 June 2016
Results: all the selected participants will be informed personally via e-mail after the deadline.
Costs:  No participation fee. Food and accommodation fully covered. At least 70 % of the travel costs will be reimbursed.
Eligible countries: Erasmus+ countries and Council of Europe member states.
If you have any questions or doubts, feel free to contact Henrique at henrique@iynf.org.
We are looking forward to receiving your application!
The IYNF Team

The activity is kindly supported by the Erasmus+ programme of the European Union and European Youth Foundation of the Council of Europe.