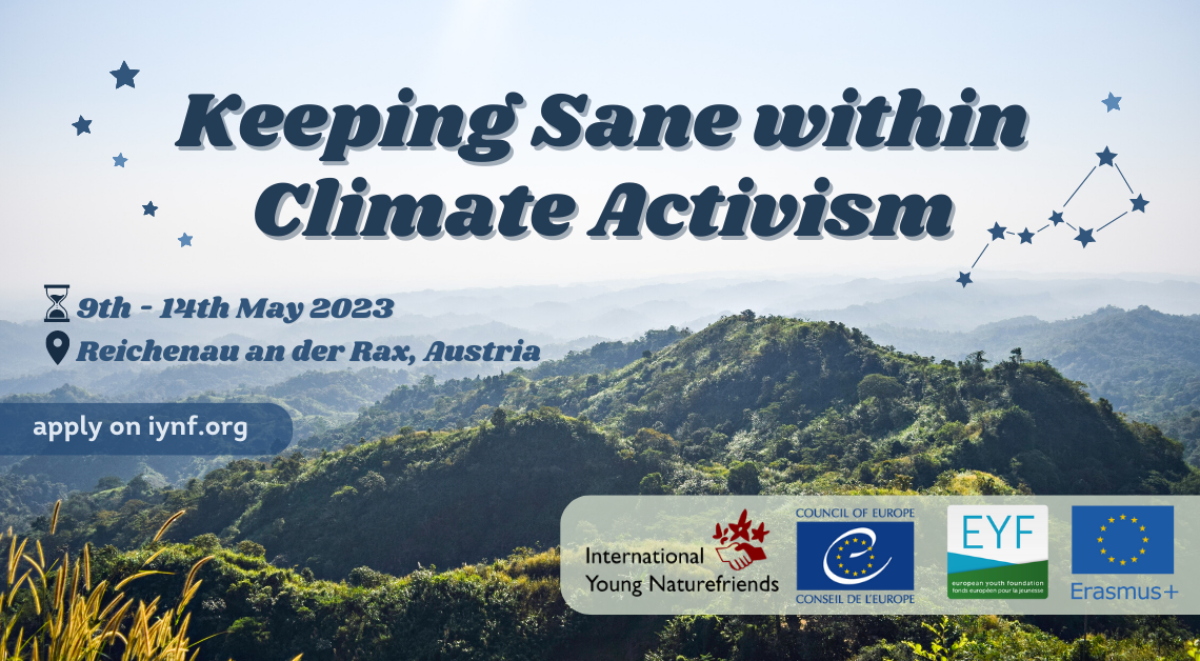 Training Course
"Keeping Sane within Climate Activism"
Are you a passionate climate activist or a real nature-lover? Do you often find yourself in difficult, even aggressive discussions on climate change, climate justice or nature conservation? Do you often try to debunk misinformation but then get discouraged by more experienced and manipulative right-wing discourse?
Spreading truth in the sea of lies is not always easy. Delivering facts in the face of opposition can be frustrating. Being a young climate activist is especially challenging – but we feel you, and we want to help you become stronger and more equipped to handle the pressure of being a climate justice hero!
That is why we are continuing our cycle with "Keeping Sane within Climate Activism" to help you discover more about emotional control, negotiating and conflict resolution during debates. We are going to identify the most common challenges young activists face and create tools to help them navigate these issues in real life.
Learning how to properly debate and debunk misinformation about the climate movement is more important now that it has ever been. The discourse around climate justice is constantly evolving, and new talking points are introduced on a daily basis. Join us for this new activity where you will learn how to present your arguments in the most efficient way, how to handle pressure and violence during debates, and most importantly, how to take care of yourself and achieve balance while being a young activist.
"Keeping Sane within Climate Activism" is the second activity of the 2023 cycle "Extremism, a Danger for Climate Justice?".
The following activities will take place:
In Germany, from the 20th to the 24th of June,
In Italy, from the 20th to the 24th of September.
Learning experiences
The activity is aiming to give youth leaders and young people the following learning experiences:
Developing critical thinking skills and practicing reasoning and negotiating in simulated debates
Understanding the reason behind aggression and violence in activism, how to prevent it or react to it
Gaining knowledge about the newest discoveries in the climate movement, to be as informed as possible when entering a debate
Developing emotional control, conflict resolution and compromising skills useful during a debate
Who?
This project will welcome Naturefriends, young individuals, youth workers and youth leaders, social workers and activists sharing IYNF goals and values, interested in developing more tools to better participate in climate activism.
If you are applying as a participant, we appreciate if you have:
a genuine interest in activism for climate justice, regardless of the level

motivation to discover new skills and tools to approach debates in a healthy manner

motivation to spread and share the contents and newly gained knowledge and experiences during the activity back in your local community
availability to participate in all 3 remaining activities of the cycle is an asset
age 18-30 (we can also accept a limited number of participants older than 30 years old)
good level of English accompanied with communication skills (you should be able to express yourself both orally and in writing)
Where and when?
The activity will take place from the 9th to the 14th of May 2023 at Naturefriends house Knofeleben in Reichenau an der Rax, Austria.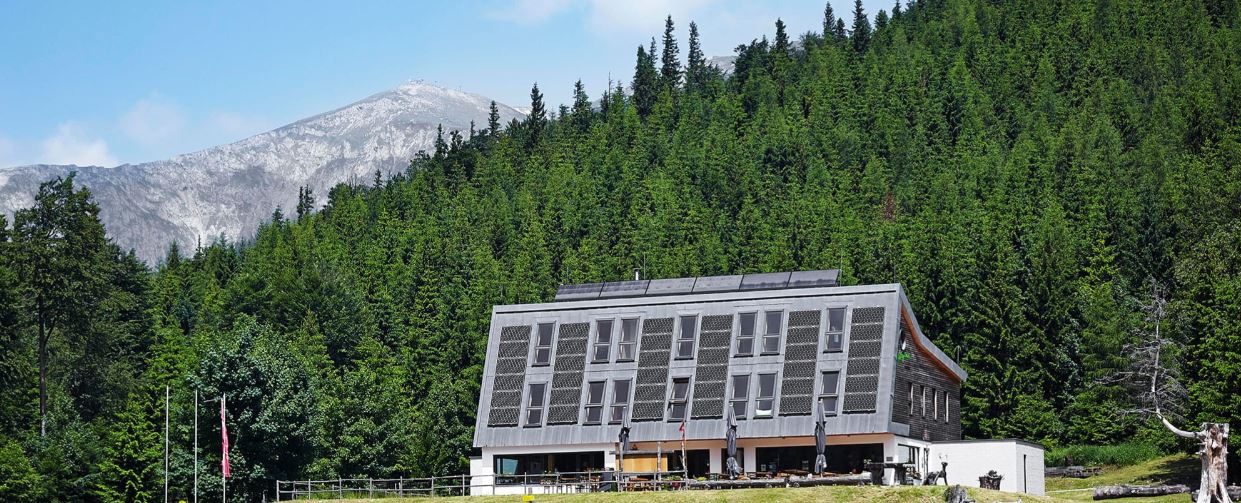 How much does it cost?
Participation fee – 50 EUR for Naturefriends members. 75-100 EUR for other participants
Food and accommodation are 100% covered
100% of the travel costs covered (up to a limit of 275 EUR)
If you have economical constraints covering the course fee, please contact us to find a solution.
Participation rules
According to IYNF's Travel Policy you are asked to choose the most sustainable way of transportation, e.g. only 2nd/economy class tickets can be reimbursed. For flights and travelling by car, prior approval of the project team will be needed.
Participants are expected to be present at least 80% of the program. If you are not able to fulfil this condition, please discuss it with the Secretariat prior to your application. Not following this rule might result in IYNF not being able to accept your application.
How to apply?
Please fill in and submit the APPLICATION FORM, by the 28th of February 2023, 23:59 CET.
We will inform the applicants about the selection procedure by the 3rd of March 2023.
If you have any questions, please contact us at francesco@iynf.org.
APPLY NOW!
This project is kindly supported by the European Youth Foundation of The Council of Europe and Erasmus+.