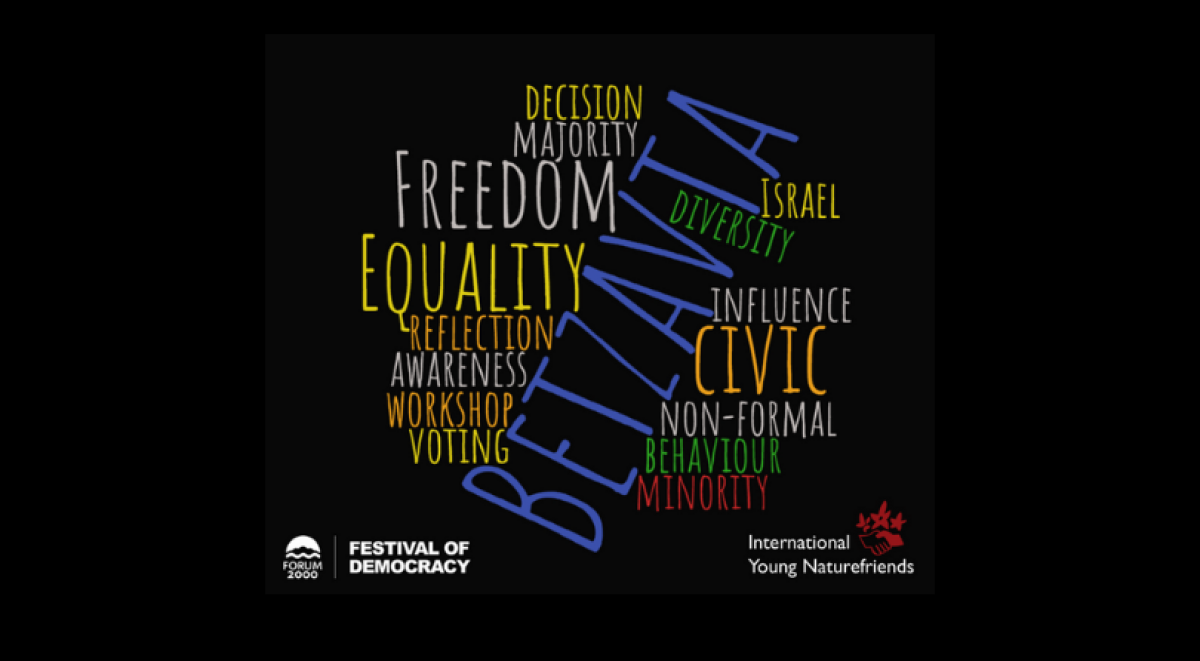 W O R K S H O P _ F I L M
Start with Yourself
The workshop and documentary focus on BETZAVTA, an approach to civic education via experiential learning. Through learning from emerging situations, the participants become aware of their behaviour and its potential difference from the mental image about themselves.The questions to reflect on: What is Freedom for you? What influence do I have with my vote? In which cases the majority decides?
This event is part of the Festival of Democracy, associated program of the Forum 2000 Conference.
This event has a limited amount of 25 people. Registration here!
#entry: free
---
Začni od sebe
Workshop a dokument se zaměřuje na metodu BETZAVTA, empirický přístup k občanskému vzdělávání. Díky workshopu si účastníci uvědomí, jakým způsobem jejich chování působí na ostatní a jak se skutečný dopad jejich chování může lišit od jejich mentálního obrazu o sobě. Otázky k zamyšlení: Co je pro mě svoboda? Jaký vliv mohu uplatnit v demokratickém rozhodování? V jakých případech rozhoduje většina?
Tato akce je součástí Festivalu demokracie, sdruženého programu konference Forum 2000.
#vstup: zdarma
Tato událost má omezené množství 25 osob. Registrace zde!
#fedem #Naturefriends #betzavta #forum2000