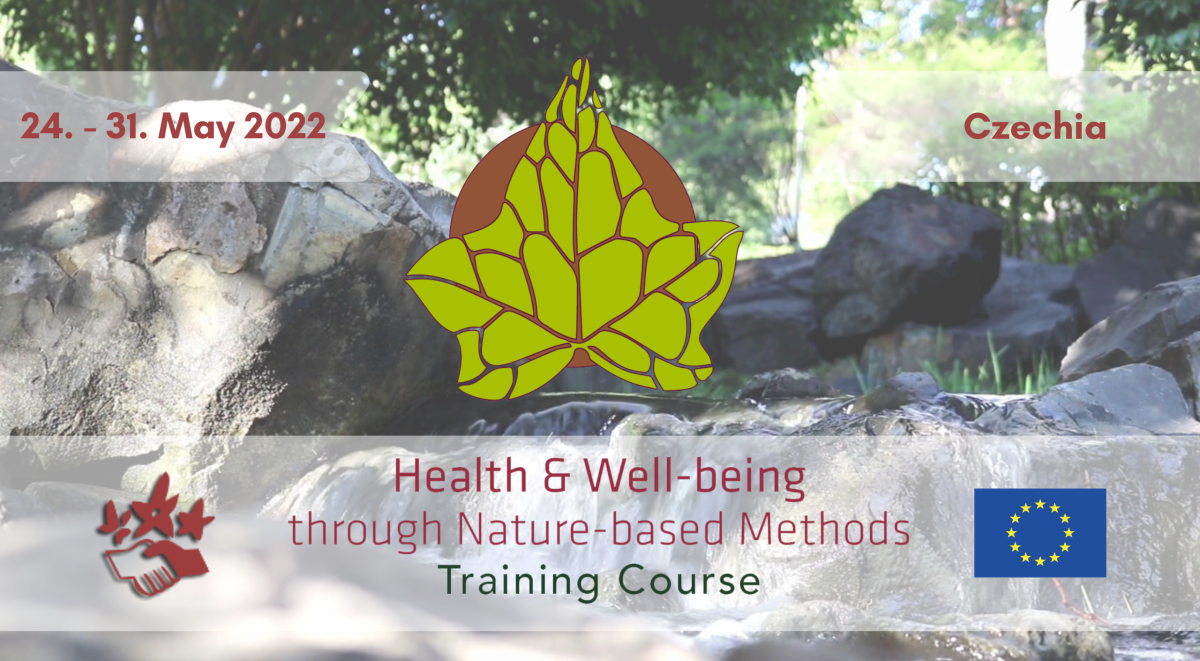 Health & Well-being through Nature-based Methods is a training course for youth workers, young people and change makers active in the field of non-formal and experiential learning with focus on personal and community development. This training course aims to develop practises for personal health and well-being through nature-based methods, as well as community building experiences. Nature is seen as a teacher, which activates new perspectives, solutions and tools for young people so they can create authentic and sustainable changes in their lives, their communities and professional work. The training offers methods that are rooted in ancient wisdom, natural laws and strong experiential learning.
---
Learning experiences
The three main objectives of this project are to create opportunities for the participants to:
Connect with their natural self and surrounding,
Develop a sense of community – human and wider,
Based on these experiences, use nature-based approaches in youth work and community development.
---
Practical info
For whom?
Residents in the following countries: Czechia, Italy, Germany, Macedonia, Romania, Spain, Portugal and Austria. This list represents the countries of the partner organisations involved in this project.
Youth workers or people committed to become active youth leaders (no age limit).
People who feel connected to the topics of the project and have a strong and relevant motivation for joining the process. The motivation should be a blend of personal and professional factors.
People willing to commit fully as participants in the training course and in the preparatory and follow-up activities, including developing initiatives in their communities.
Part of a Naturefriends organisation or willing to engage in the network following the training.
---
Trainers Team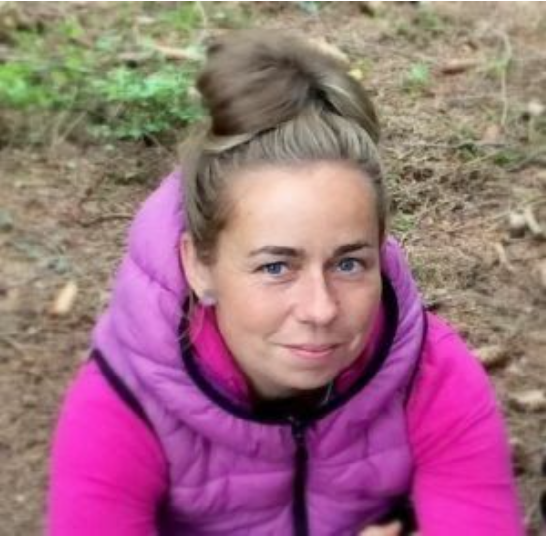 Helena Kosková (Czechia) With educational background in sociology, social work and psychotherapy she has 17 years of experience as a free-lance trainer focused on personal and organisational/community development and long term programmes of non formal education – for 12 years she was member of Youth in Action / Erasmus+ trainers pool in Czechia. Recently she is active in education, facilitation of group processes and Councils, nature guiding and moderating of traditional feasts and contemporary rituals connected with natural and life cycles within Natural Spirit platform. You can often find her walking in landscape or in labyrinth, listening to stories in circles or gardening – which is her second profession.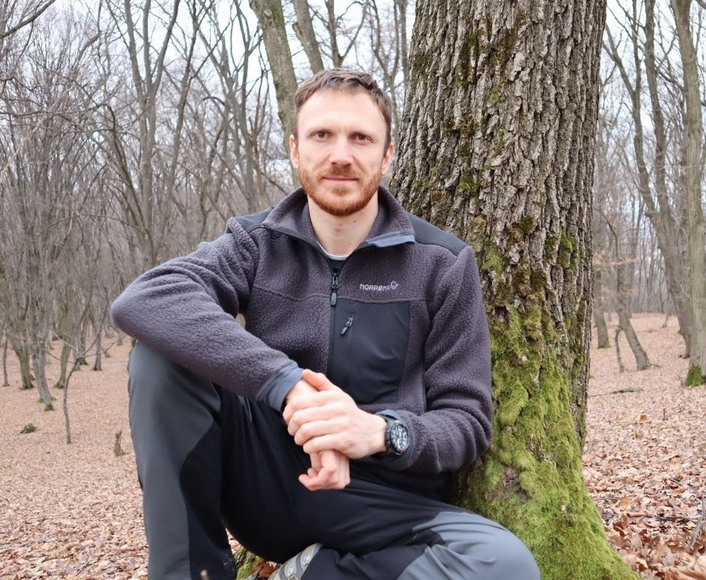 Bogdan Romanică (Romania) His mission is to guide people find their true meaning in life and empower them to live it. He manifests his life mission by being a nature based human development guide, mentor, trainer and inspirer. He sees himself as an active agent of cultural evolution, while serving the human Soul, the Earth and the Great Mystery. He believes that rewilding humans is an essential part of the restoration of human culture. He developed his craft by engaging consistently in deep and meaningful work and training with the Animas Valley Institute from the USA (organisation founded by Bill Plotkin), the Mankind Project, Illuman and other organisations and teachers. Born in Romania, he feels deeply connected with the lands where he lives, the hills, mountains and forests that spread not far from his city, Cluj-Napoca.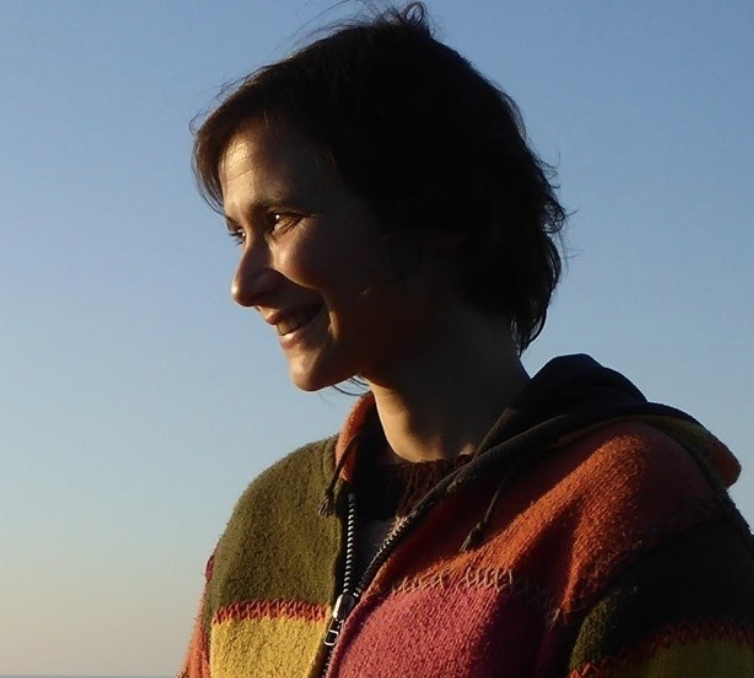 Ana Teresa Santos (Portugal) A human being caring for regenerative processes, sustaining the web of life. An educational activist and facilitator of collaborative, participatory, transformative and experiential approaches to learning through non formal education, mainly with youth and youth workers, since 2006. Giving life to community projects, locally and internationally, co-facilitating the empowerment of people and communities. Play, Health, Nature and Community are deep points of connection with this Training Course. Graduated as Sociocultural Educator – Lifelong Learning in 2007 and a certified trainer since 2010. Active in IYNF and the Naturefriends' movement since 2006, as trainer & facilitator, former member of the presidium and project manager. Member of the Forest School movement in Portugal.
---
Where and when?
Vila Sklenářka (Czechia)
24th – 31st May 2022 (travel days included)
About the venue:
"Vila Sklenářka" is a seminar center situated in a rural and remote area that offers a great environment for nature-based education with "a focus on personal growth and self awareness". The venue is barrier-free and offers several options for accommodation indoor and outdoor. It also hosts Forest.Ink, the local group experienced in the topics of the training course.
How much does it cost?
Food and accommodation are 100% covered.
Travel costs covered by Erasmus + programme up to 180 euro for participants coming from Czech Republic, Germany and Austria, 275 euro for participants coming from Italy, Macedonia, Romania and Spain and 360 euro for participants coming from Portugal.
Participation fee (solidarity contribution) on a sliding-scale from 40€ to 80€, depending on what is available for each person at the moment. The higher contributions will create opportunities for others, in the spirit of community.
If you have economical constraints covering the course fee, please contact us to find a solution.
---
Travel rules
According to IYNF's Travel Policy you are asked to choose the most sustainable way of transportation, and funding rules from Erasmus+ require 2nd/economy class tickets. For flights and traveling by car prior approval of the project team will be needed.
---
Special requirements
In order to create a safe space, in which we can deeply benefit from the training process, the learning activities and the powers of nature, we will follow certain principles that we invite each applicant to commit to and respect, throughout the whole training.
To NOT consume any alcohol or drugs during the training.
To limit the contact with technology and use it only for urgent work and urgent conversations.
To dedicate to the training process fully.
---
How to apply?
Fill in the APPLICATION FORM until the 28th March 2022 (23:59 CET)!
If you have any questions, please write to the project team at TC_HWNM@iynf.org

---
This project is kindly supported by the Erasmus+ programme of the European Union.