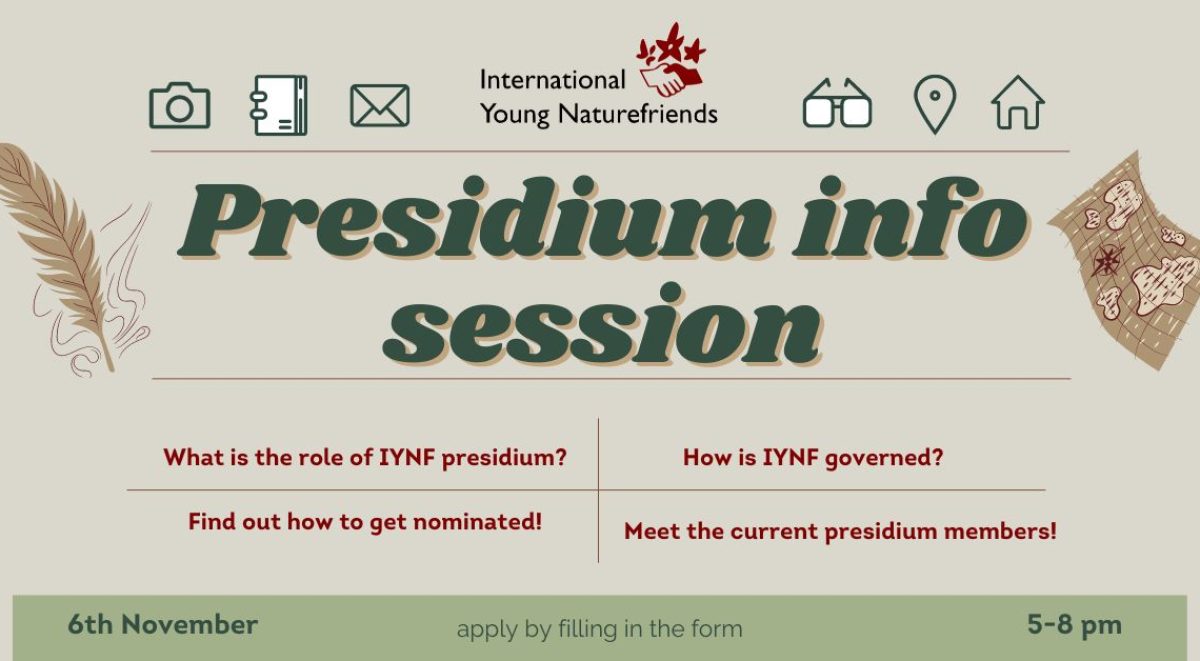 Shape the future of IYNF!
What is the role of the IYNF Presidium? How is IYNF governed? Let's find all together what it is about to be a Presidium member in IYNF!
Our bi-annually General Assembly meeting is coming up and therefore also the exciting election of a new Presidium of the organization. IYNF is currently looking for motivated Naturefriends to join the board!
If you consider yourself a suitable candidate or if you are just tempted to find out more about the leadership of IYNF and see if you could be a good fit – don't miss the chance to join this info session!
Meet the current Presidium members who will talk about their experience from the past two years. Get to know IYNF plans for 2023 and beyond. And most importantly – find out how to get nominated & elected in order to be in the lead of IYNF in the coming two years.
The informative call will take place on the 6th of November 5 – 8 PM CET and it will offer space for your questions. It is open for young Naturefriends active in the member organizations of the IYNF network.
Please apply by filling in this FORM.