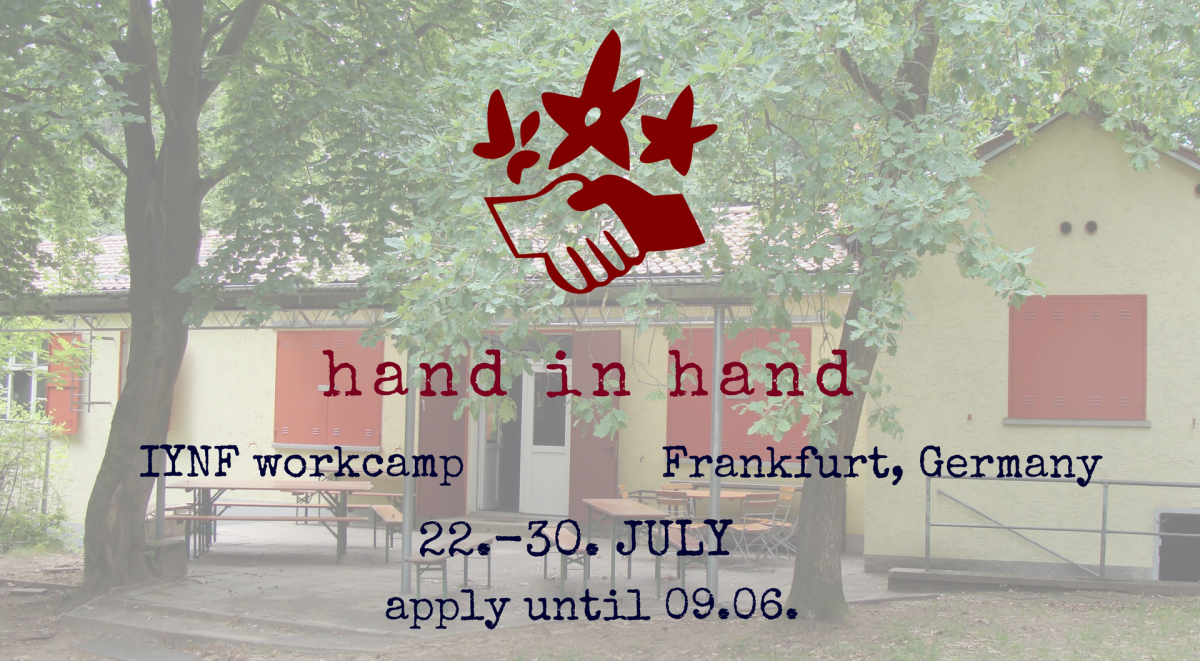 Call for participants
After 4 years since the last workcamp, IYNF decided to go back to work 'Hand in Hand' with volunteers and organise a new one. This workcamp won't only serve the basic purpose of improving the life of the local community but also it will follow the IYNF topic of 2017 "Borderfree Solidarity". As a participant of this workcamp you will have an opportunity to interact with young refugees living in Frankfurt and together work on a common goal.
For more details, please, read the call.
Apply until the 9th of June 2018.