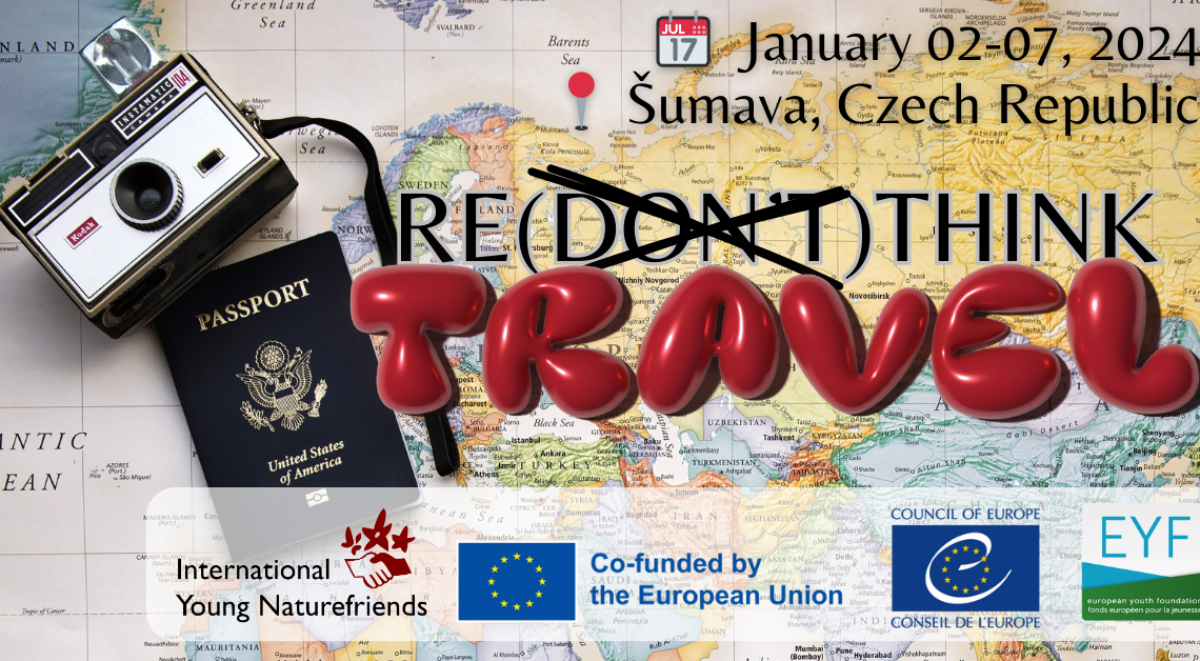 Did you ever think about the social and environmental impact of mass tourism and possible changes towards more sustainability?
Are you finding yourself in a dilemma between feeling unsure about the environmental impact of travelling but your need on the other hand to get to know new people and places, all over the world?
Are you confused by words like climate positivity, climate neutrality and climate friendly?
If yes, join us and learn more about sustainable and mass tourism while going for sportif activities together (like hiking, snowshoeing etc.) in the Sumava mountains. We are going to critically discuss approaches like climate positivity and neutrality while tackling the issue of greenwashing in tourism. Together, we will develop our own strategies to deal with these social, environmental and personal dilemmas.
Where and when?
The activity will take place from the 02nd to the 07th of January 2024 in Dvůr Lískový vrch, Strážný in the Šumava region, Czech Republic.
The project's topic and one of the goals at the same time is neutrality, therefore participants will be required to use green means of travel (train, bus, etc..), which means you should consider the need of travel days before applying. Flying will only be allowed from remote destinations where no sustainable means of transportation are available. Flying will not be accepted as a 'faster mean' of travelling and only if approved by IYNF.
Who?
This training course is aiming for youth leaders and youth workers as well as interested young people in this field. This activity is open for people up to 30 years of age but we are going to have very few spaces for people over 30 years.
How much does it cost?
Participation fee – 50 EUR for members and 100 for non-members.

Food and accommodation are 100% covered.
100% of the travel costs covered (up to a limit of 320 EUR if green travel)
If you have economical constraints covering the course fee, please contact us to find a solution.
Note:
The call is open for the residents of EU and the third countries associated with the Erasmus+ programme. We can also accept a few individuals from the remaining Council of Europe countries. Unfortunately we cannot ensure that the authorities will award a short-term visa on time, therefore advantage might be given to individuals from visa-free countries for holders of a valid Schengen visa.
This training course is the first activity of the yearly cycle "Re:generation – Climate positivity towards a just future", which is funded by the European youth Foundation of the Council of Europe and the Erasmus+ Programme of the European Commission.
Please fill in and submit the APPLICATION FORM by the 27th of November 2023, 23:59 CET.
We will inform the applicants about the selection procedure by the 30th of November 2023.