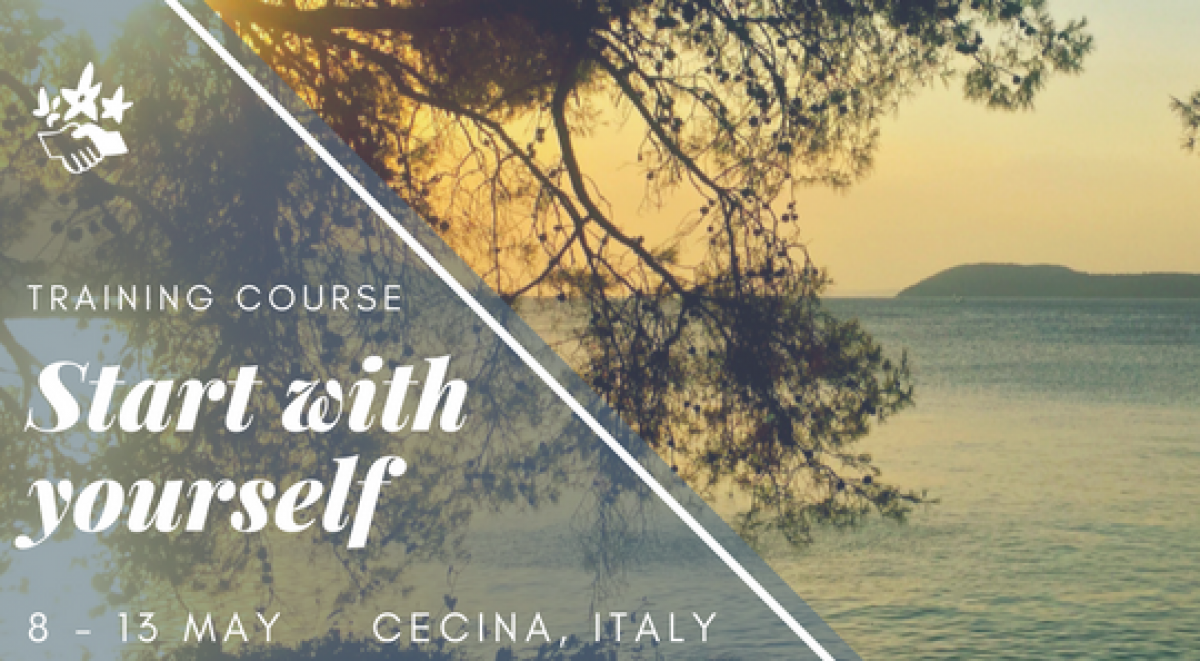 Call for Participants
The activity "Start with Yourself" puts a special focus on Betzavta*, a groundbreaking approach to civic education via experiential learning.
Join our activity and learn innovative and effective tools for addressing topics such as freedom, equality, inclusion and democracy.
'Start with Yourself' features an innovative non-formal educational method, where participants reflect upon their own attitudes, biases and behaviors, and its consequences in real life situations. Through a constant involvement in learning from (often dilemma-based) emerging situations, the participants become increasingly aware of their own behaviour and its potential discrepancies from the mental image they have about themselves.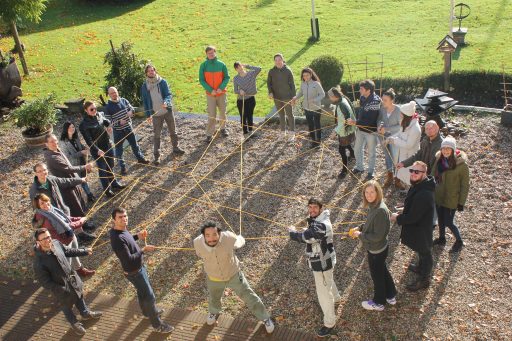 The learning process will stem out of experiences, feelings and perceptions coming from the group, as participants will be exposed to conflict situations and be stimulated towards their resolutions. Rather than providing definite answers, participants will have chance to create their own situations challenging their everyday behavior, and transform these adventures into learning experience. Initially created as a conflict resolution methodology, Betzavta can be used by participants in their own lives, both on personal and professional level.
After this activity you will be able to:
use skills of conflict resolution through an internal analysis of needs and values,

have an insight and knowledge about the non-formal educational method Betzavta;

understand the difference between theoretical and experiential learning;
Participants in this activity will also have the chance to help develop a manual on the Betzavta method, which will be based on the outcomes of the activity. The manual will include theoretical explanations, sample activities and guidelines for good practice as well as individual reflection of the participants.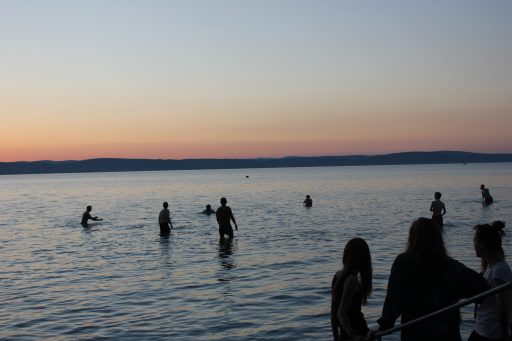 Practical info:
"Start with Yourself" is especially designed for youth workers, young leaders and volunteers with interest and experience in social awareness topics and civic education. This activity is open for representatives of IYNF Member and Partner organizations, volunteers and e-volunteers. IYNF also welcomes representatives of other youth organizations that share the values of IYNF and are willing to learn and replicate the knowledge of the activity among their peers.
Previous involvement in IYNF and experience in the topics of the project are an advantage.
Where and when?
The activity takes place on 8-13 May 2018, at the Naturefriends House 'Gran Pino', in Cecina, Italy.
About 'Gran Pino': The most ancient Naturefriends house in Italy, 'Gran Pino' is located in Cecina in the Province of Livorno. It is managed by a local group of Italian Naturefriends, and it is a perfect place to relax during a visit to Tuscany. The local group organizes tours around Tuscany, snorkeling, visiting oil and wine production (organic firms), reiki and shiatsu. More about the house here.
How much does it cost?
No participation fee.

Food and accommodation are 100% covered.

60% of travel costs will be reimbursed.**
Participation rules:
IYNF expects you to choose the most sustainable way of transportation, e.g. only 2ndclass/economy class tickets can be reimbursed. For flights and traveling by car prior approval of the Secretariat will be needed.

Participants are expected to be present at least 80% of the working time. If you are not able to fulfill this condition, please discuss it with the Secretariat prior to your application. Not following this rule might result in IYNF not being able to reimburse your travel costs.
How to apply?
Please fill in and submit this application form, until 12 March 23:59 CET. The selected participants will be informed via email by the end of March.
We can accept only participants form the following countries: Council of Europe member States.
If you have any questions, please write to the coordinator of the project, Henrique Goncalves (henrique@iynf.org)
*Originally developed for political education work in Israel, Betzavta was internationally adapted in 1996, initially in German at the "Centrum fur angewandte Politikforschung" (Centre for Applied Political Research) at the University of Munich, then subsequently through the Adam Institute cooperating with international partners in Northern Ireland, Switzerland and South-East Europe. Today Betzavta is an internationally renowned democracy education program used in school and non-school educational institutions. To get to know more about Betzava, click here.
*IYNF promotes the inclusion of young people with fewer opportunities in society as well as in our activities. We created a 'solidarity fund' to support participants who cannot pay the travel costs upfront or cover the remaining 40% of their total costs. You can request the support from our 'solidarity fund' in the application from.
This project is kindly supported by the Erasmus+ programme of the European Union.