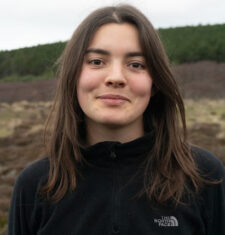 Letizia Leardini
Vice President
My name is Letizia and I come from Rimini, Italy. In August 2021 I went on my first ever Erasmus Plus Project with IYNF. At that time I started to become interested in environmental and social causes and I really wanted to connect with people sharing the same values.
Having studied languages in high school I really love to travel and discover every corner of the world! Right after my diploma I decided to continue my work as a nanny while living abroad and next year I'm probably gonna start my bachelor in International Relations.
Spending time in nature makes me feel alive: I love hiking and cycling to breathe fresh air and get sunlight. When I'm not babysitting you can either find me in the kitchen or doing crochet!
I joined IYNF as VP as I want to advocate for a sustainable future and work to help the organisation!