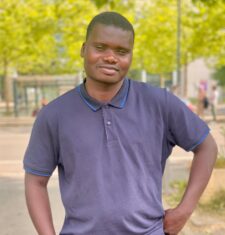 Mamadou Sylla
President
Dear Naturefriends,
My name is Mamadou SYLLA and I am a climate advocate from Senegal. I am a member of ASAN, the naturefriend organisation in Senegal, since 2017. Over the years, I have been fortunate enough to be actively involved in the network and have gained invaluable experience working with dedicated and passionate nature friends.
I am honored and excited to have been elected as President of IYNF. It is an incredible opportunity to work with like-minded individuals from around the world, all united in the goal of protecting and preserving our planet for future generations.
I would like to express my sincere gratitude to all member organizations for their trust and confidence in me. I am committed to working tirelessly over the next two years to support the network's vision and mission. I am looking forward to this exciting journey and working with you all.
Berg Frei!