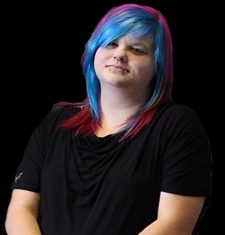 Sina Franz
Secretary General
My first experience with the Young Naturefriends movement was during my volunteer year in 2012. After that I got involved on a local level with Young Naturefriends Niedersachsen, and later on a national level in Germany. On that level I worked a lot on topics like diversity, democratic values, society, equality, racism, sustainability etc.
Since 2017, I am an active member of the Federal Board. While there, I heard about the activities, trainings and seminars of the IYNF. So, I would like to make my own experiences on an international level and get involved.
I remember my first moment with the IYNF at the Council in 2017, which was integrated in the Be Border Free seminar. I came to the Council, and I felt a special atmosphere which was very heartful and warm, so I feel involved since the first moment.
Otherwise I study social work, and work in youth centre with young people up to 27 years in Germany.