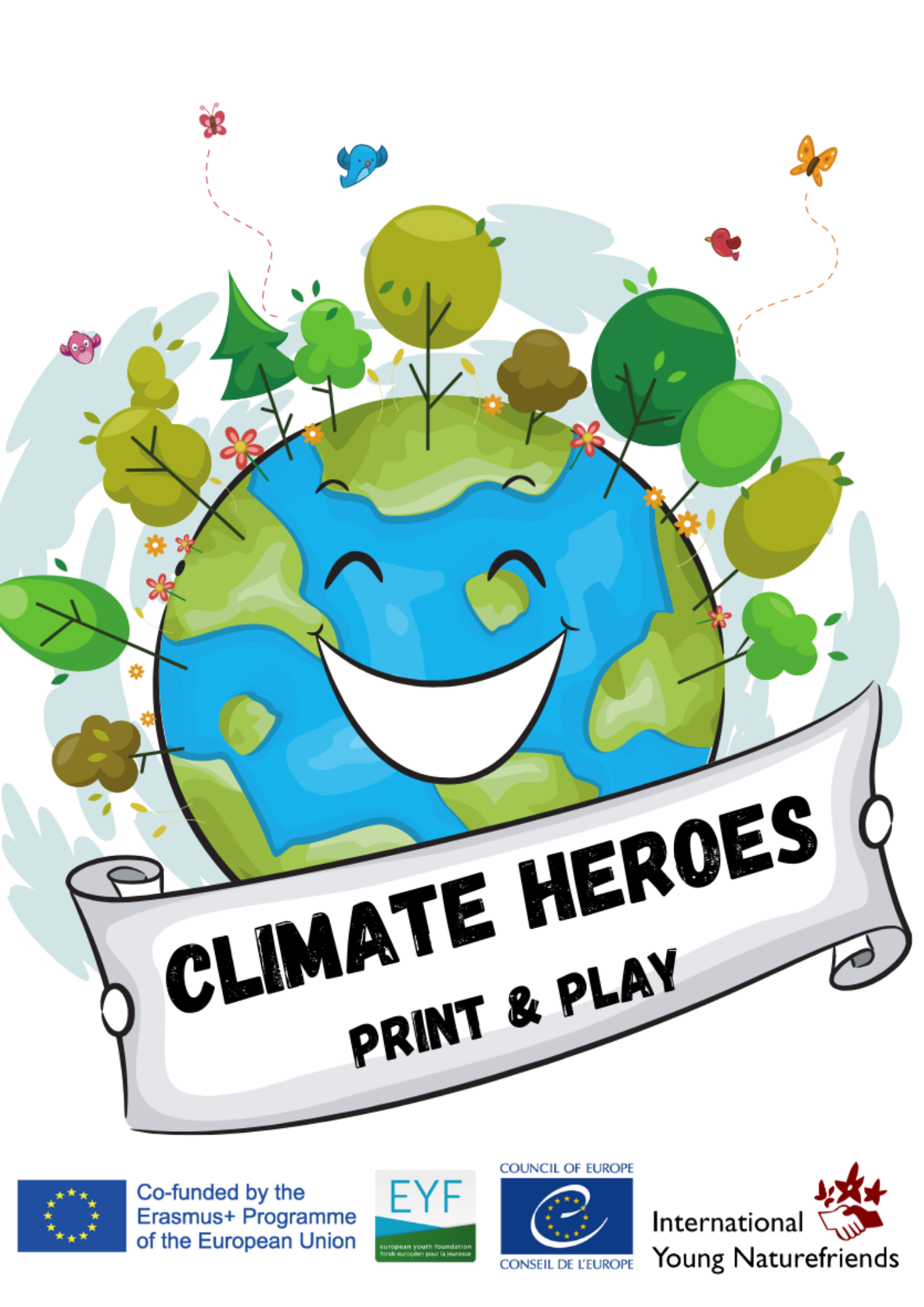 We are very happy to present to you the "Print and Play" format of "Climate Heroes" one of the three games that we created during our cycle of activities "Climate Games – The Way to Justice!" which took place in 2021.
All you need to do is print the file, cut the cards and play!
The file includes all the game cards, the instructions and an introduction.
If you want to know some little behind the scenes from the game creation process, we made a podcast about it! You can go listen to it here.
Now go! Time to play!
The cycle of activities was kindly supported by Erasmus+, the Council of Europe and the European Youth Foundation.