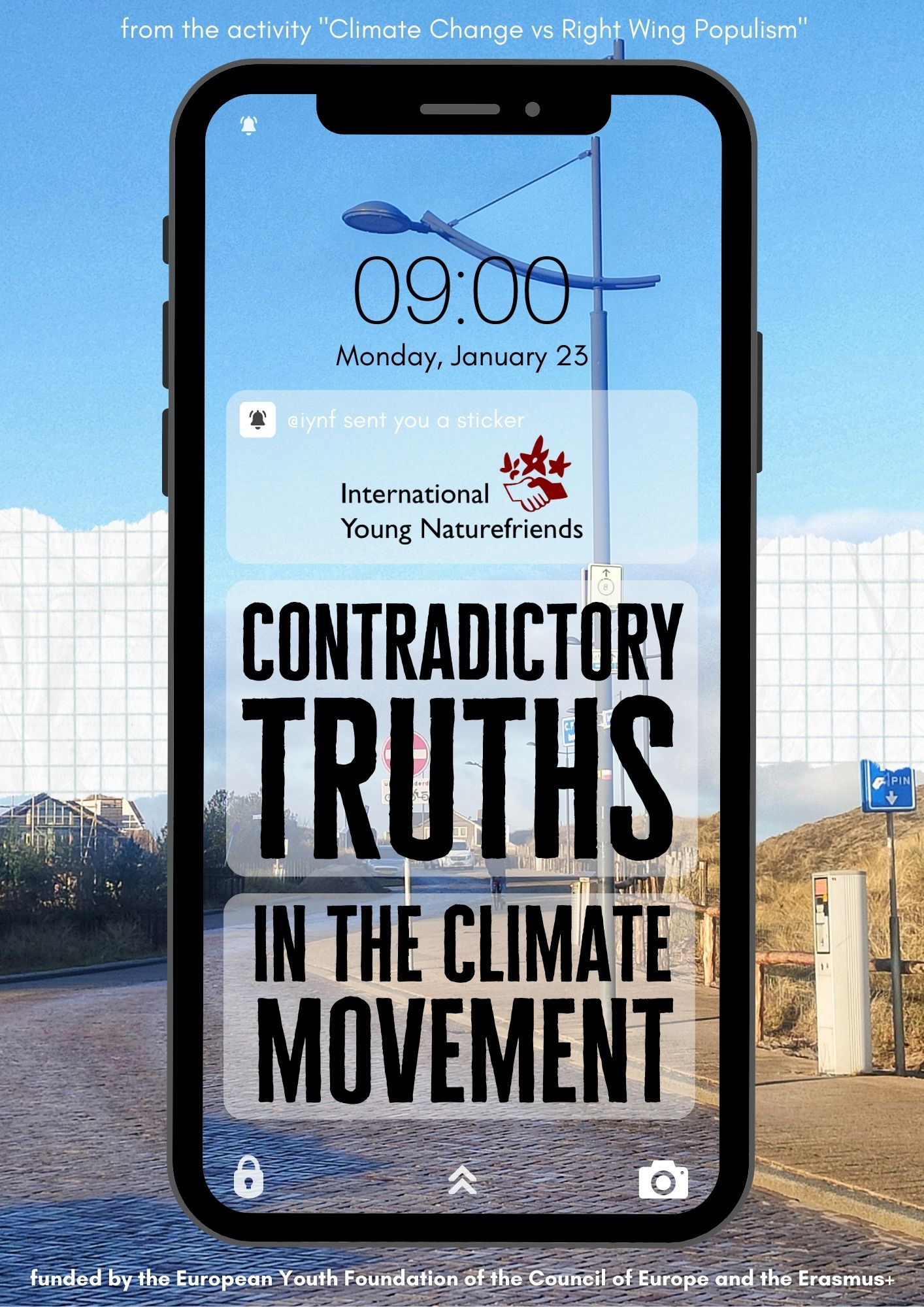 "Climate Justice vs Right Wing Populism" was fun, but also very productive! During our sessions together in the Netherlands, apart from exciting workshops, fishbowl debates and bike rides, our participants came up with an interesting list of contradictory truths we often find while discussing climate change. We decided to put all the discovered contradictories in this PDF and have it as one of many exciting outcomes of our 2023 cycle of activities "Extremism – A Danger for Climate Justice?"
What are "contradictory truths" you ask? Why is it important to know them? You can find the answers to your questions inside this PDF, so hurry up and start reading up on the (short) theory and the examples. These "Contradictory Truths in the Climate Movement" will help you better understand the main aim of the climate justice movement – to unite all sides in our common goal for a better and greener future!
This cycle of activities was kindly sponsored by the European Youth Foundation of the Council of Europe and the Erasmus+ programme of the European Union.