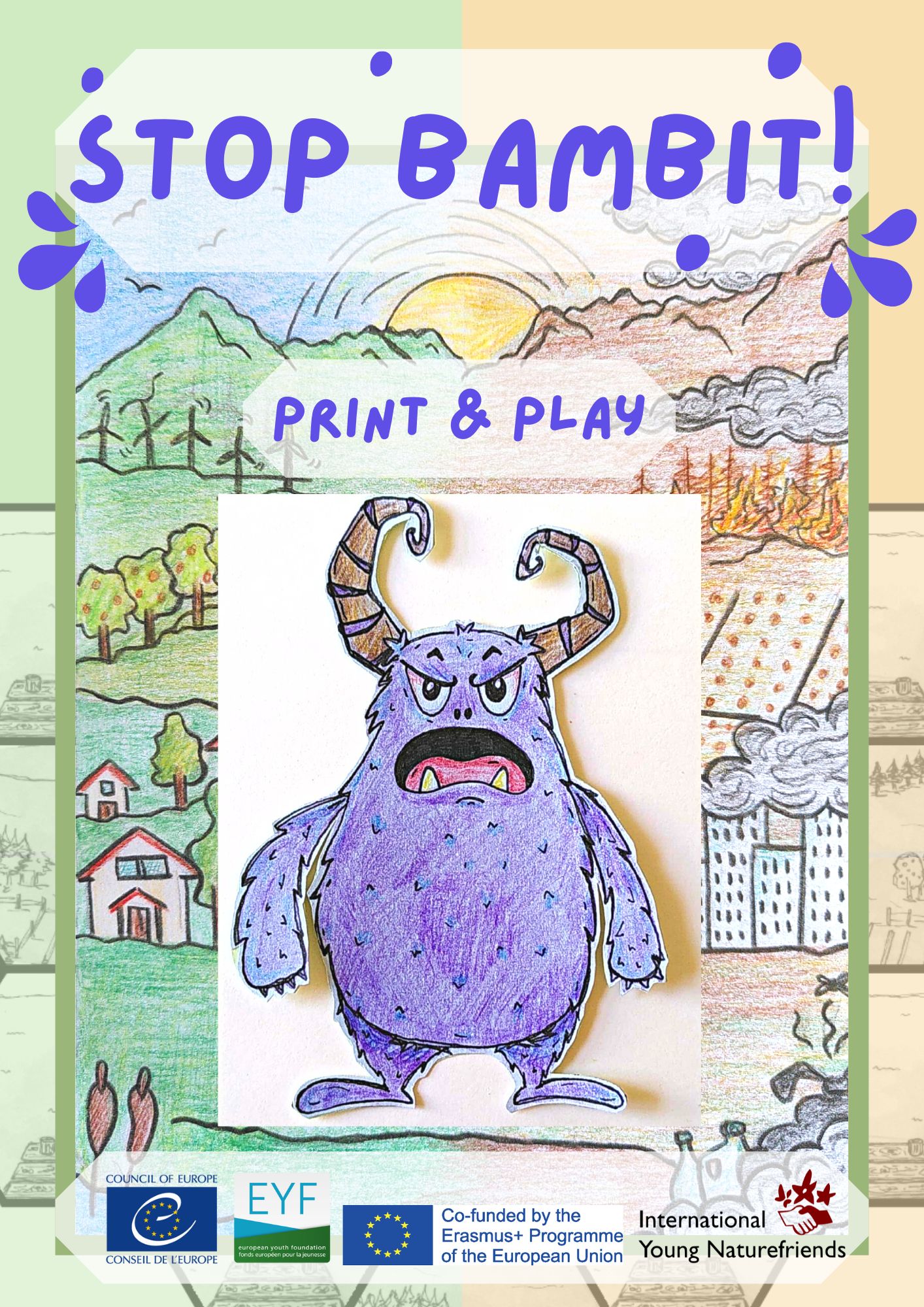 We are very excited to present to you the third and final educational game that was created during our 2021 cycle of activities "Climate Games – The Way to Justice!"
"Stop Bambit!" is a little bit special – unlike the other games that feature only playing cards, this one is a real board game with question cards, blocks, tokens and more. It is now available for you in the downloadable "Print & Play" PDF format.
All you need to do is read the print instructions, print, cut, glue and your game is ready for playing!
The file includes the instructions for printing, game cards, hexagon blocks, game board and the game instructions.
If you would like to see a behind-the-scenes report on the game creation process, do not worry because we made a podcast about it! You can listen to it here.
What are you waiting for? Time to play! Time to Stop Bambit!
The cycle of activities was kindly supported by Erasmus+, the Council of Europe and the European Youth Foundation.