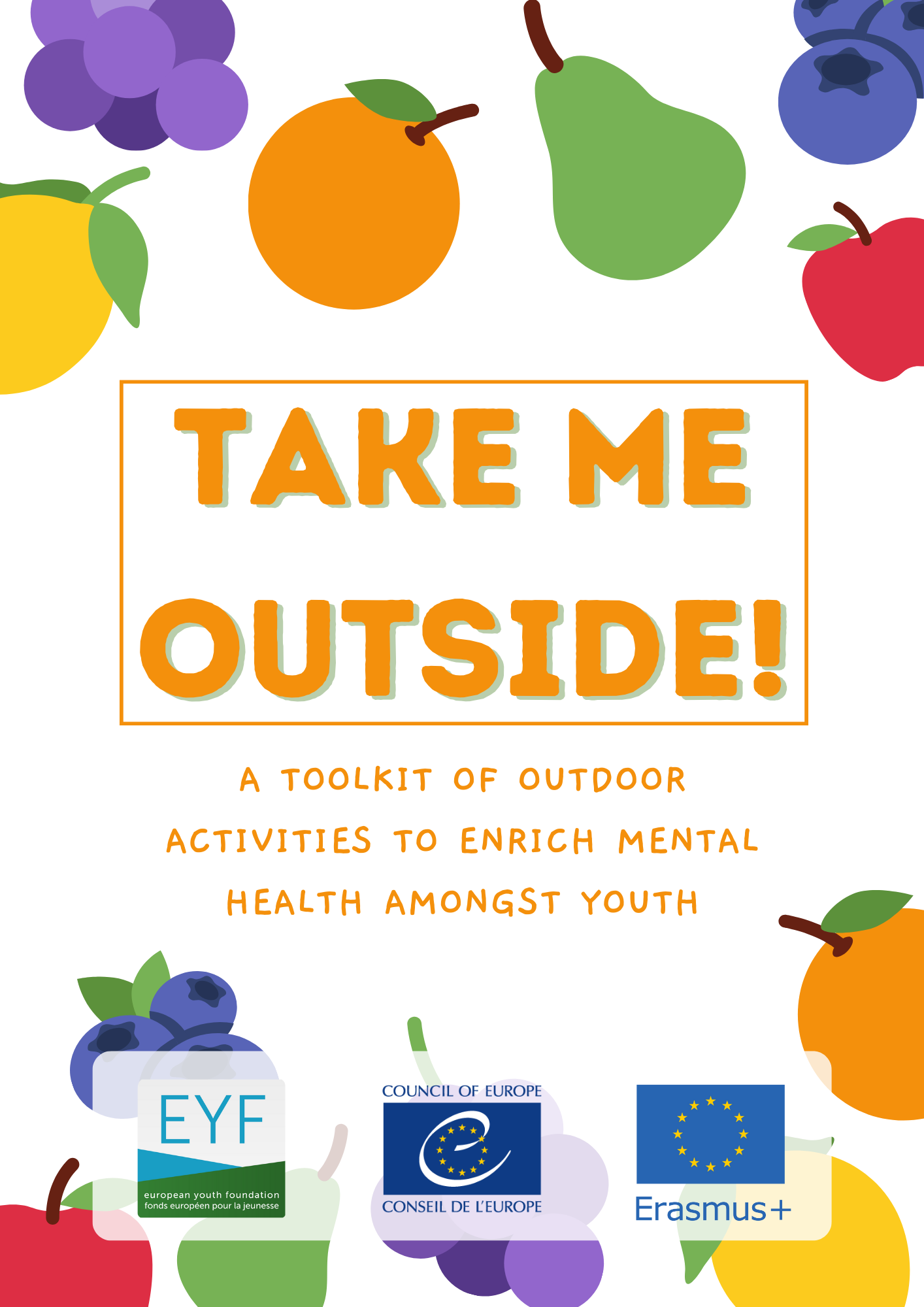 As the main outcome of our cycle of 2022 "Let's Get Outta Here: Mental Health as the Path to Mental Health" we are very happy to present to you our First Aid Kit for Outdoor Education: "Take Me Outside!".
The file includes an introduction, a theoretical part, and all the cards for the outdoor activities.
We wish you a great time in nature!
Download your copy of the First Aid Kit right here, and enjoy all the methods!
This cycle of activities was kindly supported by the European Youth Foundation of the Council of Europe and the Erasmus+ program of the European Union.