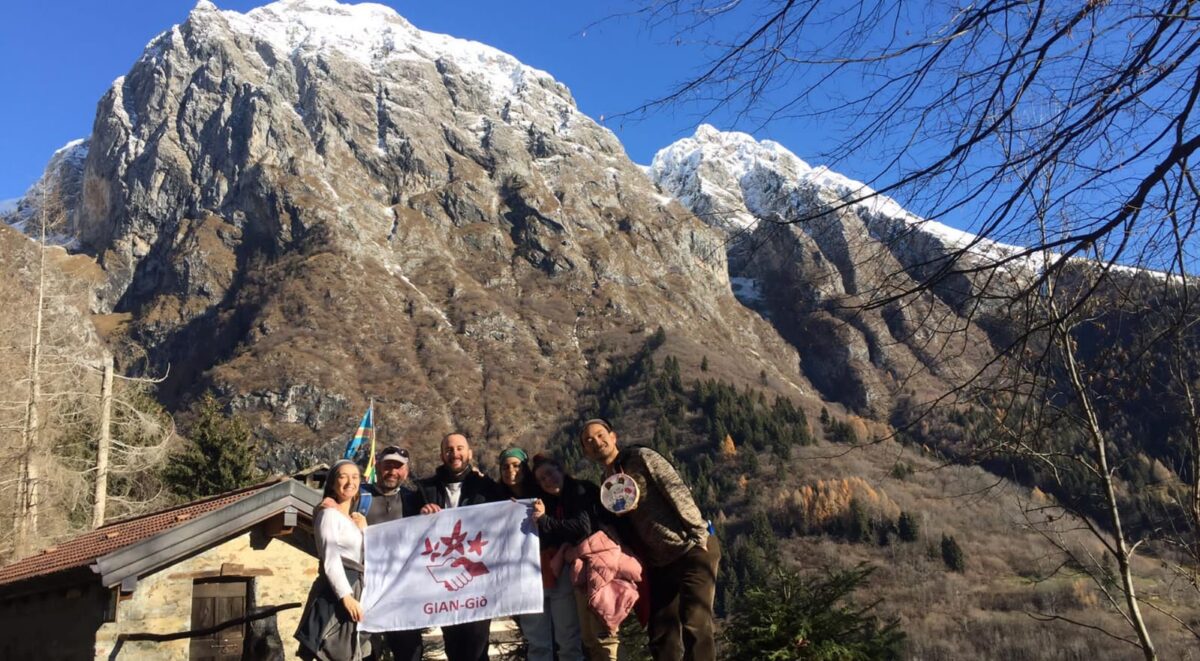 The yearly national meeting of Italian Young Naturefriends (Gian-Gio) took place in Lozio, Brescia from December 16th to 18th in Naturefriends House Arcobaleno.
"Come la natura, rigenera!" (Like nature, rejuvenate!) was the name chosen for this meeting, where members of Gian-Gio from different parts of Italy met and got to know the local group.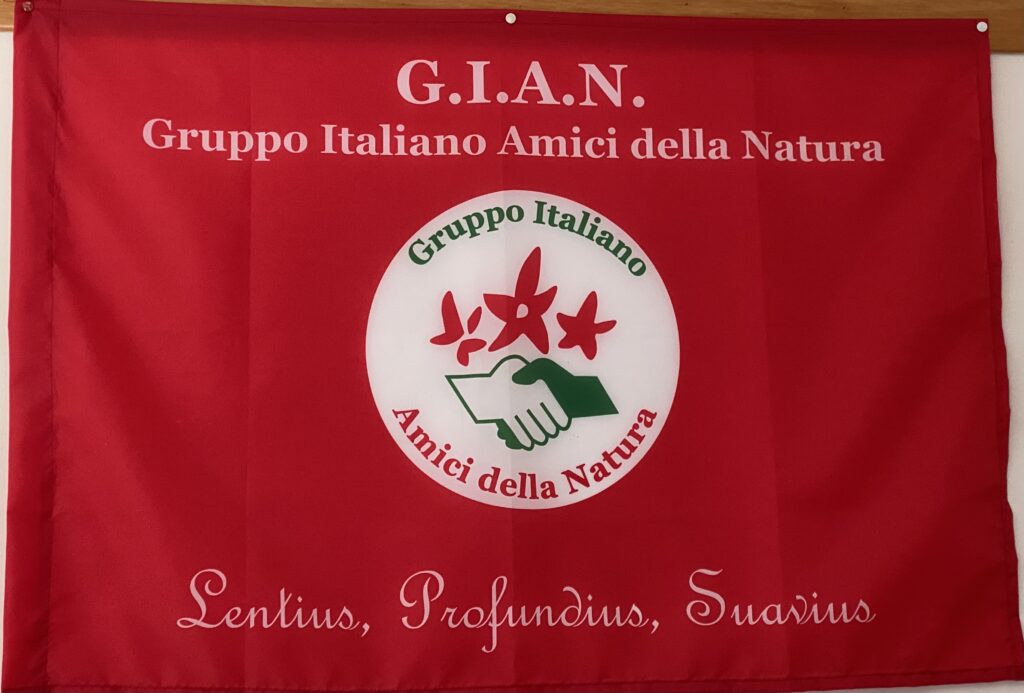 On the second day we went for a day-long trek from the Naturefriend house Arcobaleno, to explore the surroundings of Lozio, which is located at the foot of the mountain "Concarena".
We had lunch at the bench in front of the church of Saint Caterina with a great panoramic view of the foothills of the Alps.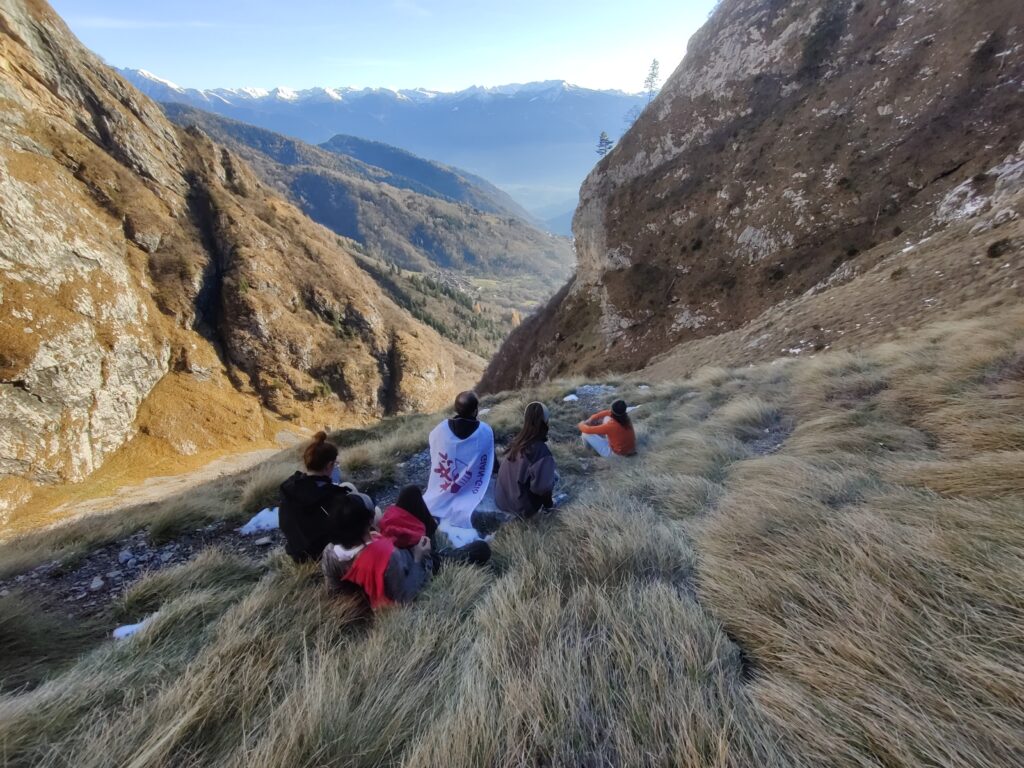 Before we went back on our trail to continue our trekking, we had an energizer session using a card from "Take Me Outside!", the toolkit created by the participants during the 2022 IYNF cycle of activities "Let's Get Outta Here – Outdoor Education as the Path to Mental Health".
The toolkit consists of cards with instructions for various outdoor education activities, and we chose four: Ninja, Atoms, Whoosh, and Bazinga. 
You can learn more about the toolkit and order it by following this link.
I personally recommend "Bazinga" when you find yourself surrounded by mountains with your friends. Your shout of "Bazinga" will be echoed back to you from the mountains who joined you.
You will rejuvenate with confirmation of nature.
"Bazinga" promotes a connection that will certainly transcend the boundary between you and nature, the rejuvenator of our mind.
Text by Blitz.
Pictures by Blitz, Chiara, Christian, Francesco, Pao, Sara.