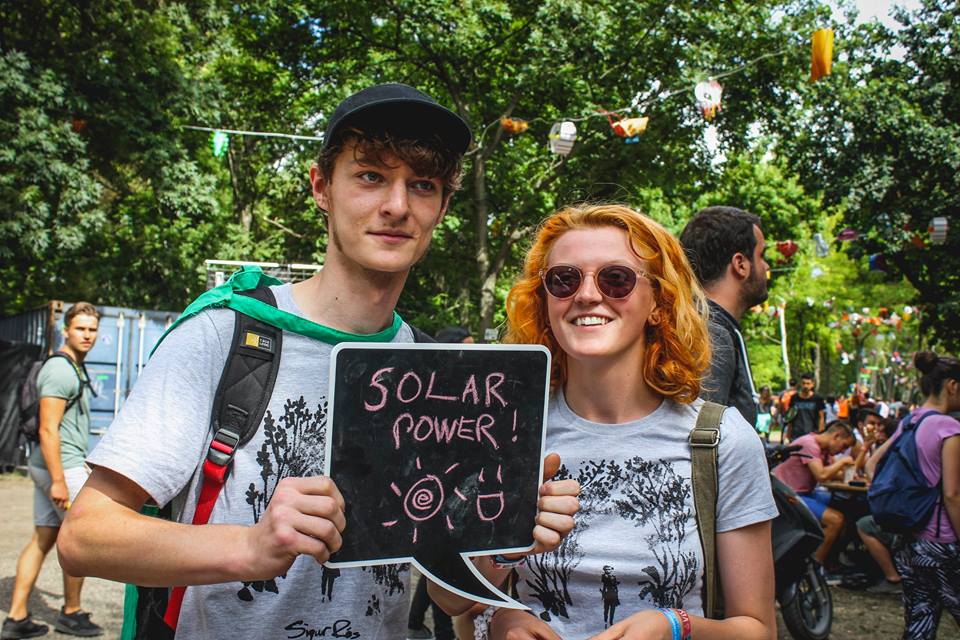 On September 25th 2015, countries adopted a set of goals to end poverty, protect the planet, and ensure prosperity for all as part of  a new sustainable development agenda and global agreement on climate change. Each goal has specific targets to be achieved over the next 15 years. United Nations compiled a few of the many things everyone can do to make an impact.
It seems impossible that the average person can make an impact. Should you just give up? For the goals to be reached, everyone needs to do their part. IYNF was challenged by the European Parliament to show what we are doing to make the Sustainable Development Goals a reality.  Therefore, we want to share with you 9 goals that IYNF tackles with various methods, initiatives and projects.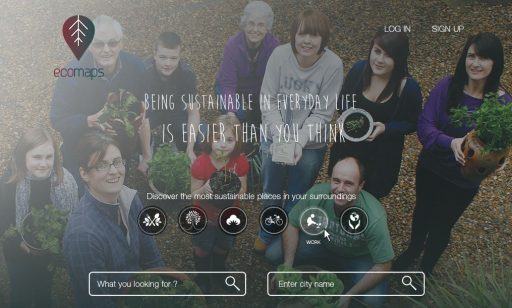 Goal 2: End hunger, achieve food security and improved nutrition and promote sustainable agriculture
In 2014 IYNF launched the open source ECOmaps project, an European web mapping service and database, displaying the most sustainable, ecological and healthiest options in a certain location, area or city. The information includes services, restaurants, organic and bio shops, fair trade brands, local markets, organizations and other entities that promote respect and care for nature and society, while supporting local economies. Informative articles dealing with these issues are published regularly on the website and provide profound background knowledge. With the ECOmaps project IYNF aims to increase the awareness about food security, sustainable consumption and healthy nutrition and promotes local, organic and fair trade products. The latter is also implemented in the internal guidelines for office work, event management and physical meetings.
Further information: ECOmaps.eu and Online Article "Stop Food Waste Now!"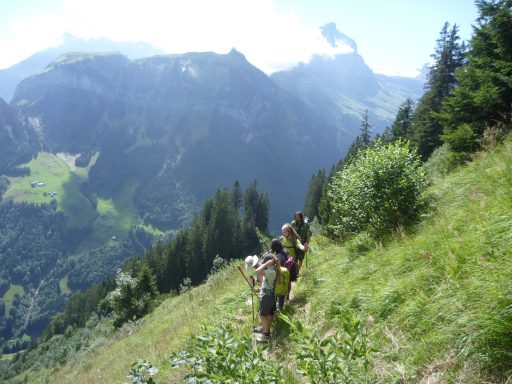 Goal 3: Ensure healthy lives and promote wellbeing
for all at all ages
The promotion of outdoor sports and other activities that promote wellbeing
at all ages, such as hiking, climbing, cycling, canoeing or winter sports, is one of the main aims of the Naturefriend movement realised by thousands of local and regional Naturefriend groups with individual activity programmes. The IYNF publication "The Green Toolbox" is a Comprehensive guide to environmental, social and economic sustainability in your workplace which furthermore provides many examples on how to amend
one's way of living.
Further information: See any naturefriend website, e.g. Naturefriends International and The Green Toolbox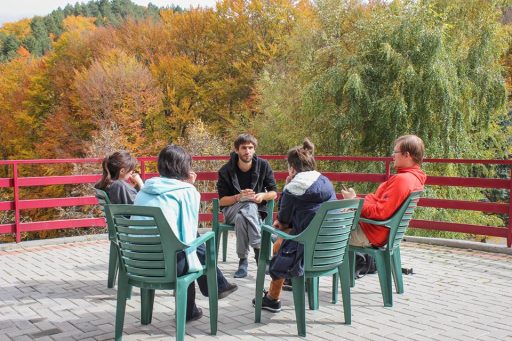 Goal 4: Ensure inclusive and equitable quality education and promote lifelong learning opportunities for all
IYNF is a training and exchange organisation organising value driven youth exchanges and capacity building activities for the benefit of its members. We do so in our core fields of outdoor programming, amateur art and environmental education. Our methods are based on experiential, nonformaland intercultural education. Youth workers, young leaders, students and individuals with lesser opportunities are particular target groups of the educational activities. With the book "Education and Learning through Outdoor Activities" IYNF published a toolbox for youth workers and facilitators. The content of the book aims to popularize outdoor activities and outdoor education among educational and sport organizations as well individual groups of young people or participants with special needs. These games offer the same chance of success to people who are often disadvantaged in many other games due to disabilities, weak physical fitness, lack of skills or other restrictions.
Further information: Training Course about nonformal education and Education and Learning through Outdoor Activities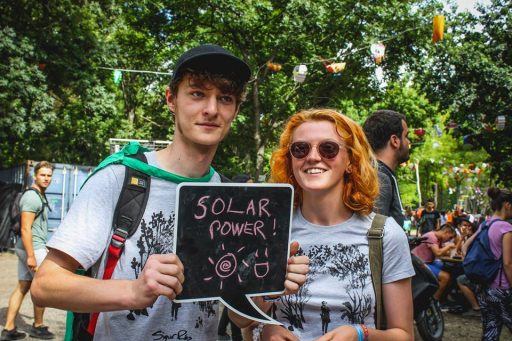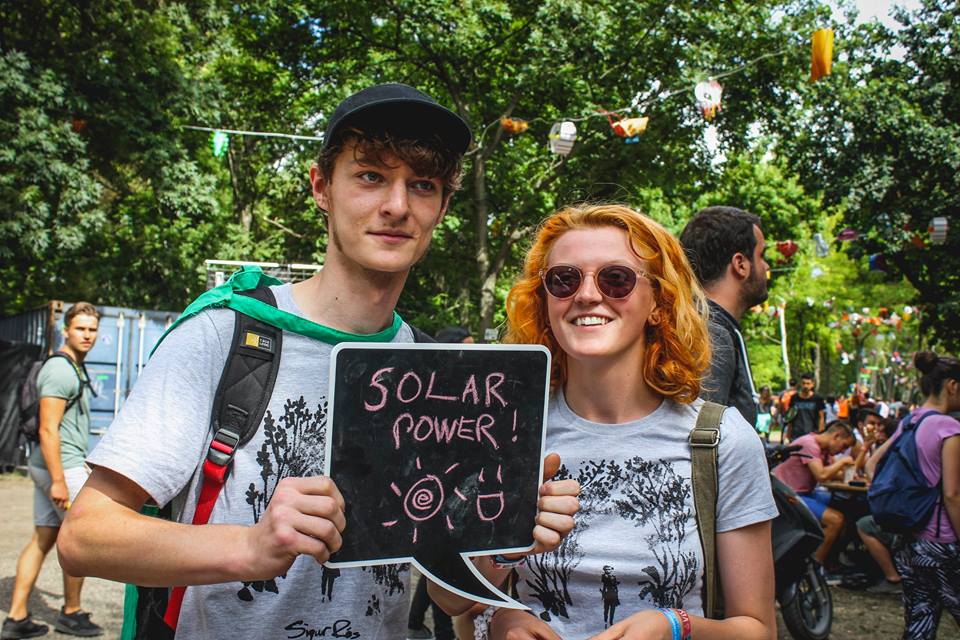 Goal 7: Ensure access to affordable, reliable, sustainable and modern energy for all
The "Green Toolbox"publication serves as a guide towards a CO ²neutral and sustainable lifestyle by providing real life examples and comprehensive background information. By that we aim to inform about alternatives and raise awareness for environmental, social and economic sustainability.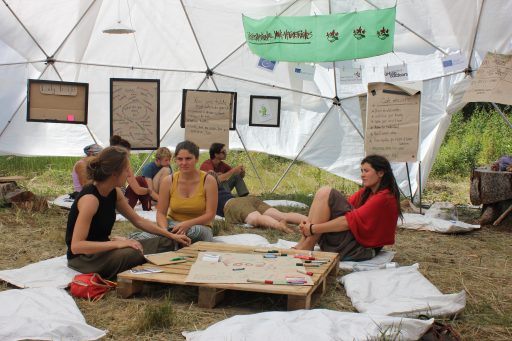 Goal 11: Make cities and human settlements inclusive, safe, resilient and sustainable
"Resilient Cities, Resilient Youth" has been our topic of the year 2014 and focus of the corresponding training course "Urban Outdoors", during which the participants learned i.a. about green urban living, community building and the interaction between humans and nature. The second training course " Urban Green Citizenship" in Latvia combined non-formal learning with direct community work and the active experience of the open air workshop festival Give&Get. It brought together youth workers, youth leaders and NGO workers from across Europe, providing them with an opportunity to share their experiences in the field and learn from other participants different approaches to youth work in cities when it comes to green urban activism.
Our EVS volunteers went on a field trip to visit an earthship in Prague a house that combines natural and recycled materials, created to function in the most independent way, applying the principles of living offthegrid. They published an article for website and social media.
The ECOmaps project, as mentioned above, serves that goal again by promoting sustainable places in urban environments.
Further information: Training Course "Urban Outdoors Resilient Cities, Resilient Youth"
Video: Training Course "Urban Green Citizenship"
Field trip: Earthship in Prague
ECOmaps.eu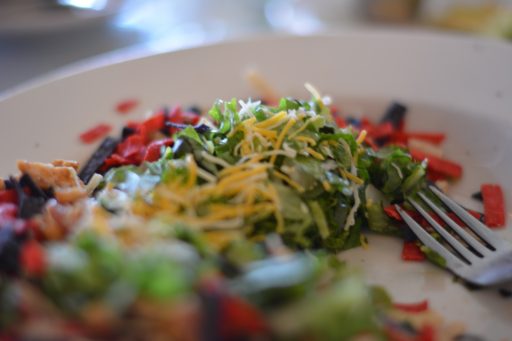 Goal 12: Ensure sustainable consumption and production patterns 
See: ECOmaps (Goal 2 and 11).
See: The green Toolbox (Goal 3)
Additionally to ECOmaps (See Goal 2, 11) and The Green Toolbox (See Goal 3), IYNF created sustainable infographics that will help you to reduce your footprint regarding the energy you consume, the food you buy and the 'hidden' water you use every day. This is also including guidelines and tips to travel more wisely and alternatives to the commercial way of shopping to minimize waste. On the 12th of June 2016, IYNF has been present at the Sustainability Day, the first fair trade for sustainable lifestyle in Prague.
Further information: ECOmaps.eu
The Green Toolbox
Infographics on Sustainability
Photos: Sustainability Day / Video: Sustainability Day 2016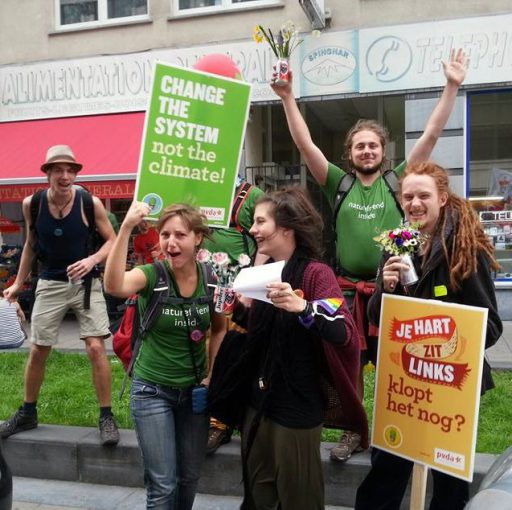 Goal 13: Take urgent action to combat climate change and its impacts
IYNF is constantly raising awareness towards climate justice in its projects, articles and activities, such as the Sziget Festival 2016. IYNF and Hungarian Naturefriends had the chance to join the NGO island. In various activities IYNF encouraged the festival participants to think about a more sustainable and "naturefriendly" behavior.
IYNF at the COP21: Despite all the setbacks that made many organizations calling off their participation at the big march against climate change, the Naturefriends didn't stumble and decided that in times of fear mongering we
have to be brave and answer with encouragement. Since the last weekend of November 2015, groups of Naturefriends across Europe have joined different actions against climate change and its perpetrators. For instance we took part in the human chains in Paris and Brussels and also appeared in the German and Belgian News. We are also encouraging our volunteers to take part in COP22 in Marrakesh.
IYNF as well as its member and partner organizations participated in several demonstrations about climate change across Europe and organized local events related to the Earth Hour. Based on the Green Toolbox book IYNF organized various workshops for a sustainable lifestyle and to fight climate change.
During the European Youth Event, IYNF promoted sustainable practices based on the green toolbox in
order to tranform the EYE into a green event.
Further information: Report: Sziget Festival / Video: Sziget Festival
Critical IYNF Article about COP
Earth Day 2016 Pimp your Shirt Workshop
Info sheet GreenEYE
Goal 15: Protect, restore and promote sustainable use of terrestrial ecosystems, sustainably manage forests, combat desertification, and halt and reverse land degradation and halt biodiversity loss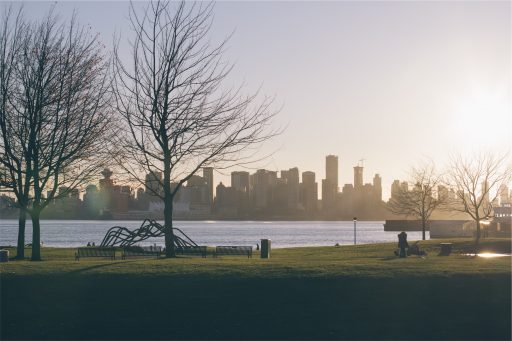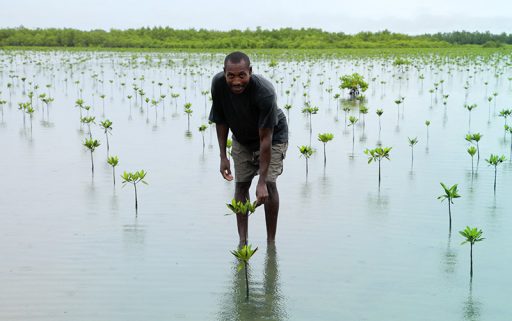 Goal 17: Strengthen the means of implementation and revitalize the global partnership for sustainable development
Various Naturefriend Organizations (e.g. Germany and Belgium) foster the relationship to our Naturefriend groups in Africa (e.g. collaboration of student groups between Germany and Senegal, cultural exchanges, tree planting projects) and aim to support them with their climate change related challenges, which often differ from our common (european) understanding.
Further information: Naturefriend Projects in Africa